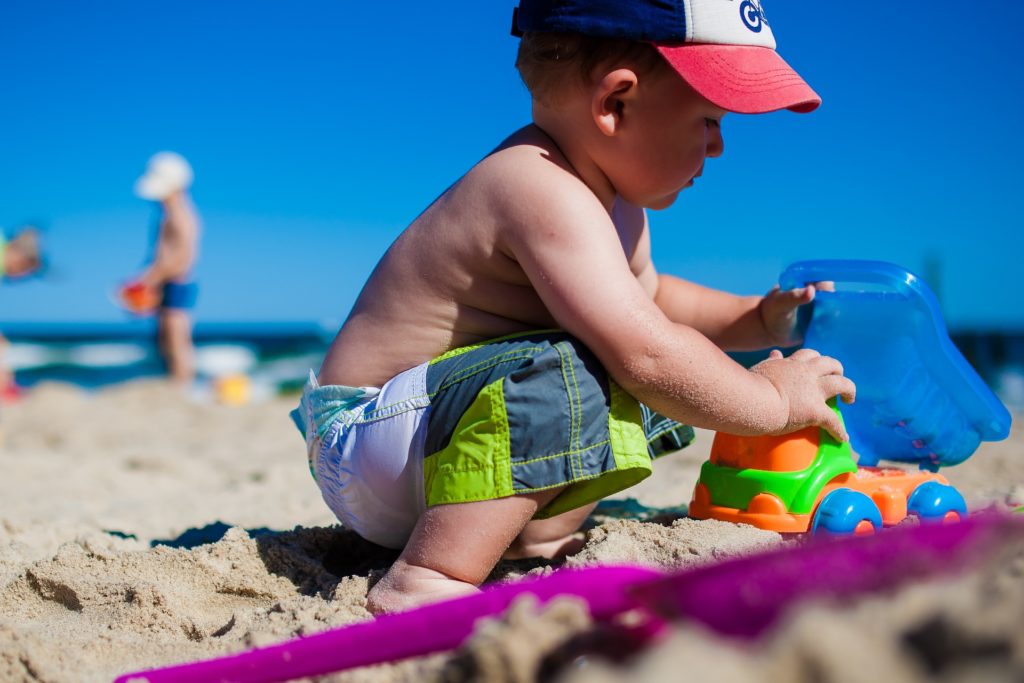 With the onset of summer, your baby's skin requires that extra care and nourishment to keep it healthy and beautiful. Summer posses with it problems that range from heat rashes, diaper rashes, dry skin and prickly heat. The good news is that you can minimize each of these problems by ensuring that you follow a few healthy tips that are best for your baby's tender skin. If you are a mum to a baby or a toddler, here are some healthy tips for your baby's skin care in summer.
5 Healthy tips for your baby's skin care in summer
As a parent, you need to be aware of these very basic skin care tips for babies in the summer. These tips will ensure that your baby/toddler will be hassle free this summer season.
Ensure a refreshing bath!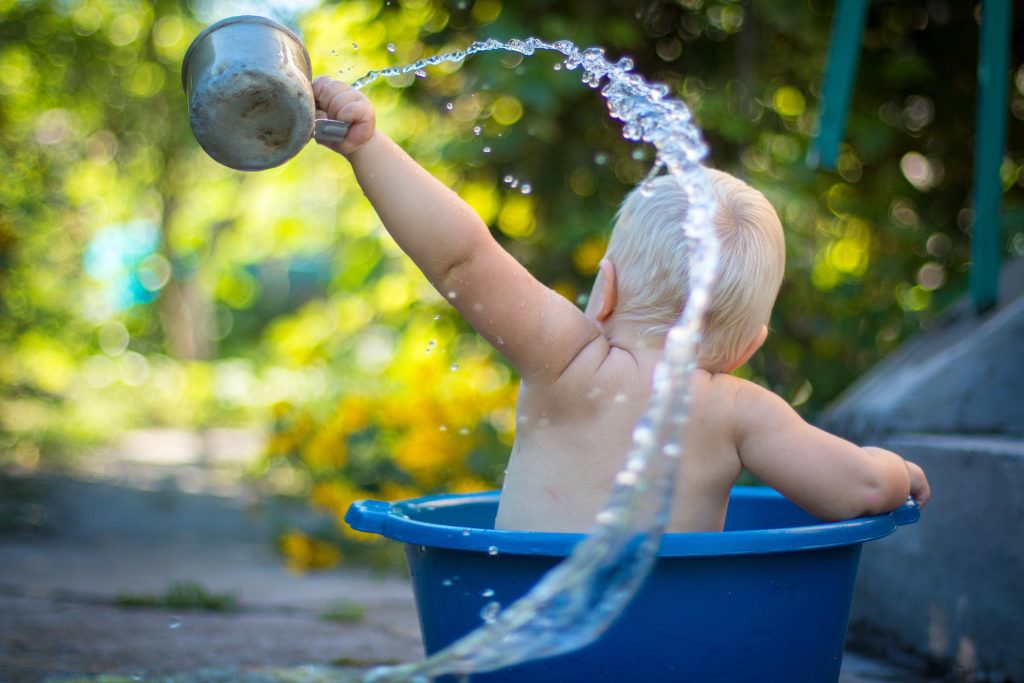 Bathing is the best way to remove sweat and keep the skin clean. No matter what the season is, always use lukewarm to bathe the baby. Opt for a chemical-free body wash and ubtans that will help to keep baby's skin cool and fresh. I use the bath and body wash from Juicy Chemistry that also doubles up as a shampoo. It is super gentle and leaves the skin squeaky clean. If you like ubtans, you can opt for the variants available at Krya and Omved too.
Use a hydrating lotion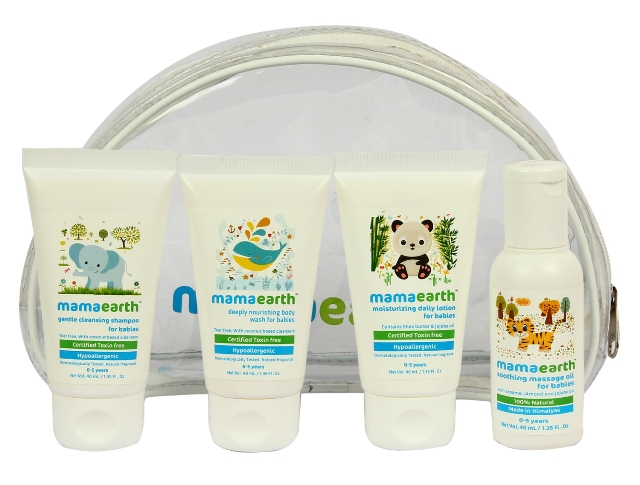 It is a myth that you don't need a hydrating lotion in the summers. The truth is that you will need a nourishing body lotion for your little one all year round. A hydrating lotion helps to keep the skin soft and nourished all year round. I have been using MamaEarth for a while now for my boys.
Use natural dusting powders
To relieve your baby of prickly heat, it is advisable to use a natural dusting powder that will help to keep prickly heat at bay. Since these dusting powders are organic, they will keep the skin prickly heat baby powder. Some of the natural, organic and chemical free dusting powders available online are the ones from Forest Essentials, MamaEarth and The Moms's Co. You can click on each of the links to buy the products.
Use natural diaper rash creams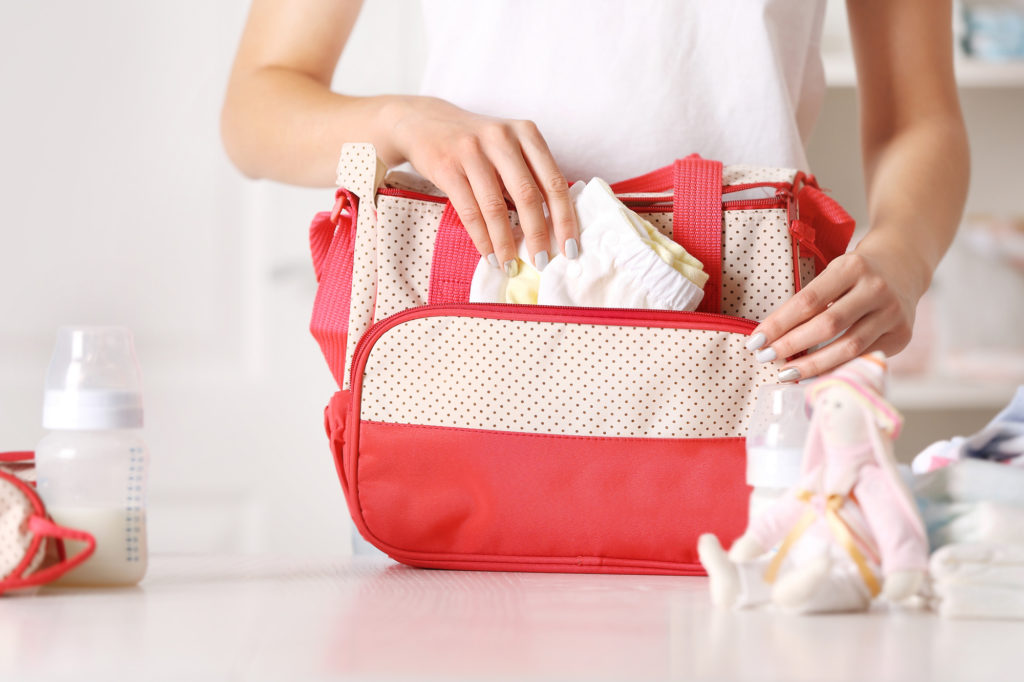 A diaper rash mostly affects new born babies and toddlers. They develop red and inflamed rashes that lead to discomfort and irritation on their skin. The diaper rashes appear on the buttocks, the folds of the thighs and their genitals. While it is important for mothers to ensure that their little one's skin is clean, dry and moisturized, it is also important use a chemical free and natural diaper rash cream that is soothing for their skin.

Use natural baby wipes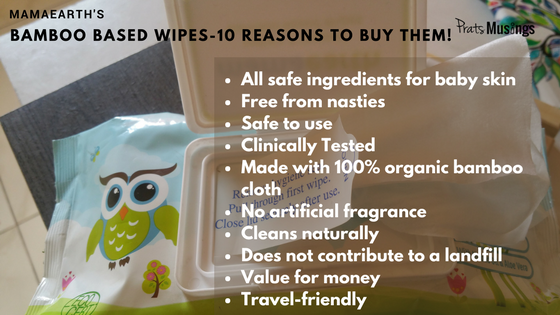 Did you know that MamaEarth Organic Bamboo Based Wipes are India's 1st organic wipes that are free from chemicals and nasties. Gentle on baby skin and safe for earth, because it does not contribute to a landfill.
Baby wipes are really a boon to cleansing when you are on the move. Wipes are disposable that can be thrown away after you have used them. From cleaning the mess they create, to using it to wipe away the dirt and grime from their body without causing any drying are some of the reasons why parents opt for baby wipes. You can buy the wipes here.
Must read: 10 reasons to choose MamaEarth's Organic Baby Wipes.
As with most tips, ensure that you choose products that are 100% chemical-free. Choose brands that are free from SLS, parabens and sulphates. Don't forget to choose light cotton and linen clothes for your little one. The more breathable the fabric, the more cool their body would be. Just follow these simple healthy tips for your baby's skin care in summer!