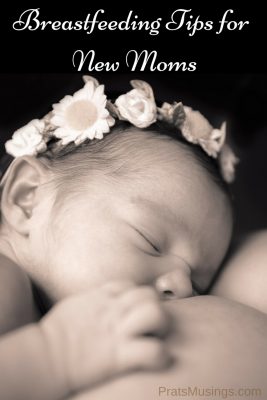 There are some things in life that you'll never understand until you experience it yourself, and motherhood is quite likely at the top of the list. Even mothers-to-be have no idea about the immense changes right around the corner, and no number of parenting books can help!
It is only once you become a mother that you realize that what you feel for your child cannot be put into words. It's exhilarating, tiring, gut-wrenching and of course, confusing! And it starts at the very beginning, as soon as the doctor or midwife puts the newborn infant to your chest in the labor room. That is your very first step together – and it's with a very basic need – feeding.
In this post, we've collated 12 Breastfeeding Tips for New Moms! Yes, we know it can get exhausting, tiring and over-whelming, but when you know what to do, things are easier.
9 Breastfeeding Tips for New Moms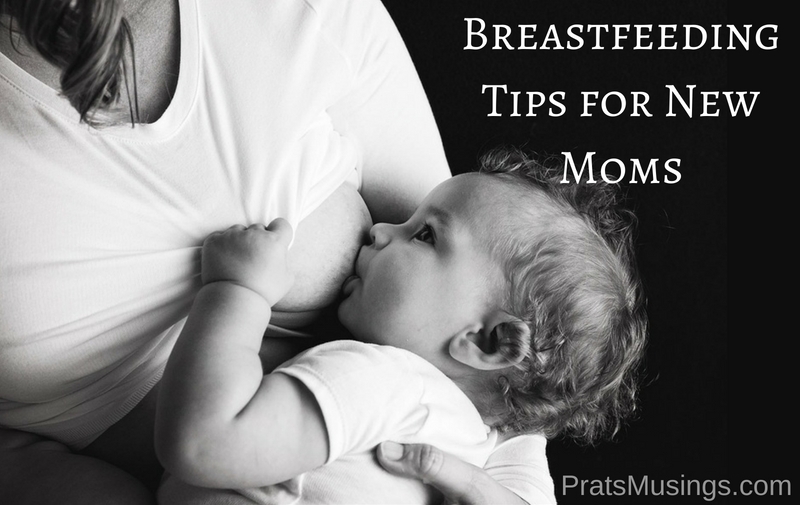 Breastfeeding is intrinsic to human babies. A newborn baby placed on his mother's body will instinctively move towards the breast and try to latch on. Of course, there are likely to be many hiccups on the way, and it takes some time and effort to get your breastfeeding journey on track. Here are a few tips to help new Moms ease into this beautiful journey with their babies, in any situation.
Getting Started with Breastfeeding
1. Get Informed.
This is where those parenting books come in handy! Read up about breastfeeding in advance so you know what to expect. Know that it can hurt initially, and that leaky breasts and painful letdowns can occur till you and baby settle into a routine. If your hospital has the facility, it's worthwhile to book a Lactation Consultant who can ease a lot of your starting troubles.
2. Get baby's latch checked.
The most important factor in ensuring comfortable breastfeeding for Mom and sufficient intake for the baby is the latch. If the latch is incorrect, baby will tire himself by sucking, without getting anything in return. And all that wrong suckling can make the nipples sore. Get the latch checked by a lactation consultant or medical professional so you can eliminate conditions like tongue tie, high palate etc.
3. Fix your diet.
This is not the time to lose those pregnancy pounds – it's the time for some guilt-free indulgence! Make sure your diet includes lots of protein and fluids, along with fiber and healthy fats. Nursing is draining, so make sure you fuel up right from the start.
[amazon_link asins='1471147533,0143419390,9380571879′ template='ProductCarousel' store='pratsm-21′ marketplace='IN' link_id='0688db1d-9947-11e8-9bb7-7198f435775d']
Setting the Environment for Breastfeeding

4. Set up a proper seat.
In the early days of motherhood, you'll spend a good many hours of every day sitting and feeding, and you'll do your back a favor by setting up an area for breastfeeding with a proper seat. Have cushions to adjust your posture as necessary. A breastfeeding pillow and footrest are bonuses that go a long way in making a new Mom comfortable.
5. Keep everything handy.
Once you've set up your breastfeeding station, make sure everything is within easy reach. A water bottle, phone and earphones, A/C or TV remote, light blanket, book or magazine as well as burp cloths. With everything easily accessible, every breastfeeding session becomes a comfortable and relaxing event for the new Mom.
MUST READ: NEW BORN ESSENTIALS CHECKLIST
6. Have a system to keep track.
While you're at it, get yourself a nursing bracelet. The lack of sleep and hormones can make you foggy initially, and it's easy to forget which side you fed the baby from last time. Wear a bracelet that you switch from one hand to the other so you know which side's next.
[amazon_link asins='B07CYPL8Q7,B01ARUFZ9S,B07BWJYXZW' template='ProductCarousel' store='pratsm-21′ marketplace='IN' link_id='366b27ad-9947-11e8-8a3e-71d862e90bc4′]
Breastfeeding and Work

7. Stick to a schedule.
When you work outside the home, it becomes imperative that you stick to a proper routine, and gently guide your baby into one too. Hopefully by now you've both settled into a working demand-supply system, so you can now start timing the feedings. You know the times you'll be able to feed directly and the times you'll be pumping so adjust accordingly, so you aren't suffering from engorgement.
8. Invest in a quality pump.
When you're outside the home several hours a day, and your baby is exclusively on breast milk, it's important to create a good stash at home. Pumping takes time and energy too, so it makes sense to invest in a good quality pump that'll last a while and ensures that your baby will continue to get your milk even if you're not around. Besides, a good device makes the pumping more comfortable and is durable through multiple washing sessions.
9. Setup proper storage.
The last thing you want to deal with is expired breast milk or to see your hard work spilled on the floor. Get proper storage bags or bottles, and set up designated spaces in your fridge or freezer for the milk. Make sure you mark the date and time on each pack and set up a system of moving the newer bags to the back so you use up the older milk first. If the power tends to go off frequently in your area, arrange for alternatives so that the milk is always under the right temperature.
[amazon_link asins='B077BWJ78B,B004G8QGZ0,B00I5H87AU' template='ProductCarousel' store='pratsm-21′ marketplace='IN' link_id='7ea06a19-9947-11e8-8a12-d74937a95984′]
With the rumble tumble of hormones and the possibly traumatizing ordeal of childbirth, new Moms go through all kinds of emotions, including sadness. And when they find it difficult to breastfeed, they can feel like a failure, making things worse. The right kind of support can be immensely helpful, and along with the breastfeeding tips for new Moms mentioned above, Mom and baby can enjoy this beautiful journey to the fullest.

Follow Me On…
FACEBOOK | TWITTER | PINTEREST |elephant journal |INSTAGRAM |QUORA
*All of my reviews are based on my own personal experiences with the brand/products. If it is a sponsored post, it is indicated. Most of the brands and products reviewed are what I have tried and tested and truly recommend! All Photographs are (C) Pratibha unless stated otherwise.*