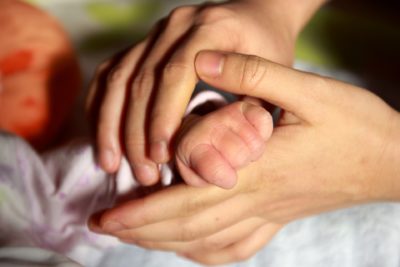 Getting ready to welcome a baby? Then this what-to-buy guide is what you need to bookmark. Whether you are new or soon-to-be parents, it is time to get your nursery ready before the newborn baby's arrival. Here is a comprehensive guide for newborn baby essentials checklist that you will need.
The nursery should have the most essential items that a newborn baby will require in the initial months. With both parents working till the last date, most soon-to-be parents today get the nursery ready before the birth of the baby. Yes, I know it is therapeutic to go baby shopping, but as long as you have just the newborn baby essentials, you are sorted!
Newborn Baby Essentials Checklist
As a first time parent I went overboard and bought so many things that actually went unused! More so, because I was expecting twins, I think I overstocked on most of "all the newborn baby essentials". The truth is that the newborn does not require a lot of things and as I said, I tons of baby essentials that the boys either outgrew or I never got around using them.
So, here is the newborn baby essentials checklist that will ensure you shop for just the things required.
Larger / Must-have items
These are the basic items that you will need when you are on the move with your little one.
Infant safety seat/Car Seat
It isn't mandatory to use a car-seat in India as yet, but with the current traffic scenario, it would be good to ensure your child is safely seated. Luvlap &Chicco are some of the suggested brands that you can consider.
Prams/ Strollers
I never got to pick one because we didn't get a good choice for prams that could hold twins. You get compact strollers that are travel friendly as well. Opt for them.  Amazon has a wide variety of prams and strollers that you can look up.
Cloth Slings
These are fast catching up and most parents today love a sling option because it makes them feel more connected with the baby. Soul Slings is one brand that has a variety of slings that you can choose from.
Baby Compress
A baby compress helps to soothe a colicky baby. Explore the all-natural and organic baby compress from Omved that doubles up as a hot and cold compress.
Baby Bag / Diaper Bag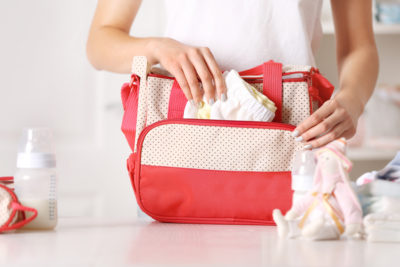 Most baby or diaper bags come with changing mat. So you will not need to buy a changing mat separately. What you need for the diaper bag are the following:
4 packets of nappy sized pads/newborn nappy sized pads
Wipes – I recommend the MamaEarth wipes because it is bio-degradable and won't contribute to a landfill.
Diaper rash cream
Cloth Diapers
A set of onesies
A paper bag to store the soiled clothes
[amazon_link asins='B00ZD3N4LQ,B0716MSX6B,B01D785OJ8′ template='ProductCarousel' store='pratsm-21′ marketplace='IN' link_id='e25ff5e4-3749-11e8-88bb-8385b54c4027′]
MUST READ: CHEMICAL FREE DIAPER RASH CREAMS FOR YOUR BABY
Skin and Hair Care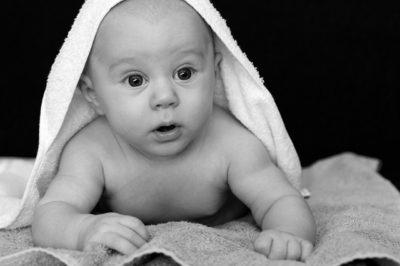 With a surge of brands flooding the market, each claiming to be the best of Indian brands for safe and natural baby products, choosing the right product becomes a tad difficult.  What you will need for skin and hair care are:
Massage Oil
Organic & Natural Shampoo
Organic & Natural Bodywash
A talc-free powder
Ubtans for a baby bath
Hair Oil
Moisturising Lotions or Creams
Other accessories – hair brush/combs, baby nail scissors or clippers, digital thermometer, cotton pads, chemical-free hand sanitizer.
Refer to the post below to know which brands in India are safe for baby products. There are a lot of Indian brands for safe and natural baby products that make a variety of products that are safe for your baby as well as earth. Let's say that you are opting more for a green parenting style by reducing your carbon footprint on earth.
MUST READ : Indian Brands for Safe and Natural Baby Products
[amazon_link asins='B0799MGQ2J,B00X5C3HRI,B079SRWLVR' template='ProductCarousel' store='pratsm-21′ marketplace='IN' link_id='2c74edda-374d-11e8-abe0-6f996bf6ccd3′]
Clothes
The one part where most new parents and soon-to-be parents go a bit overboard. Here is the basic newborn baby essentials checklist for clothes.
10 Onesies or tees. Choose the type you want depending on the season. ( Organic cotton/bamboo cotton are the best)
4 pairs of socks
8 pairs of night wear. Opt for the ones that cover the baby completely.
12 bibs that can be reused and washed
12 washcloths
10 sleeveless vests or undershirts
Baby Blankets to cover them once they sleep
8 outfits for out wear
6 Outing clothes
Soft towels to wrap them up after a bath
Feeding
Whether you are breast-feeding your baby or choosing not to, you will need the right equipment's to get the things going!
Breast-feeding
Breast pads to protect your clothes from staining when it overflows.
A comfy cushion that you can lean on to while feeding the baby.
A breast pump to express the milk. You will also need containers to store the expressed milk.
Bottle-feeding
6 feeding bottles with teats
Nipple cleaner & Bottle cleaner
Thermal bottle carrier
Milk Powder container
Baby Cot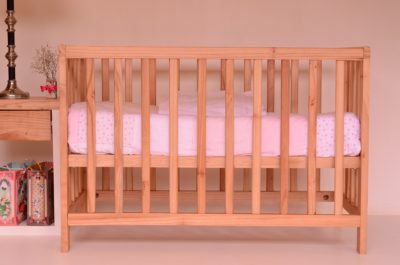 Mattress for the cot
Waterproof mattress covers
Fitted cot sheets
Cloth blankets
Pillows and mosquito net
Cot Mobile
A few baby toys
Even with this super exhaustive newborn baby essentials checklist, you'll probably need more items. If you are hosting a baby shower, ideally shop post the baby shower because you will obviously receive gifts for the baby.