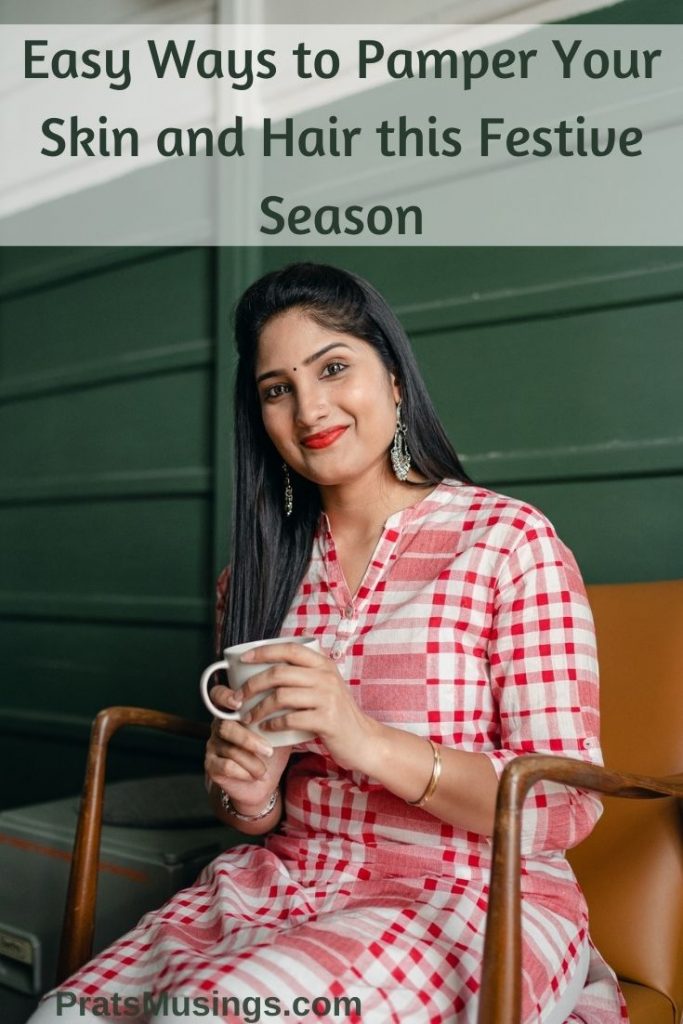 The festive season is just around the corner, and it's time to get ready for it! However, things are different this year, and you can't do everything you used to do. Bustling markets, lots of shopping trips, visiting friends and family – all this has to be curtailed, and we have to find other ways to do our festive prep.
You can shop online and chat with loved ones on Zoom, but what about your special festive skin and hair care? Since most people aren't visiting salons and these treatments usually require close proximity with another person, it's best avoided. But does that mean that you just let everything go and skip it all this year?
Not if we can help it! The salons may be out of bounds, but pampering yourself isn't! So what if you can't go outside, you can still treat yourself at home! Here are 8 easy ways to pamper your skin and hair this festive season, with things that are easily available and which will have you feeling all shiny and new – from head to toe!
8 Easy Ways to Pamper Your Skin and Hair this Festive Season
Here are some awesome DIY's and short cuts that we have set aside especially for you on easy ways to pamper your skin and hair this festive season. Not all of us may be high on time factor, and for those I have listed some awesome products that are 100% chemical-free and will give your skin and hair loads of love too!
We did our research, came up with loads of DIY recipes and have listed products that are sure shot easy ways to pamper your skin and hair this festive season. Go on and start now! You have a month to go festive ready!
1. Brightening Face Mask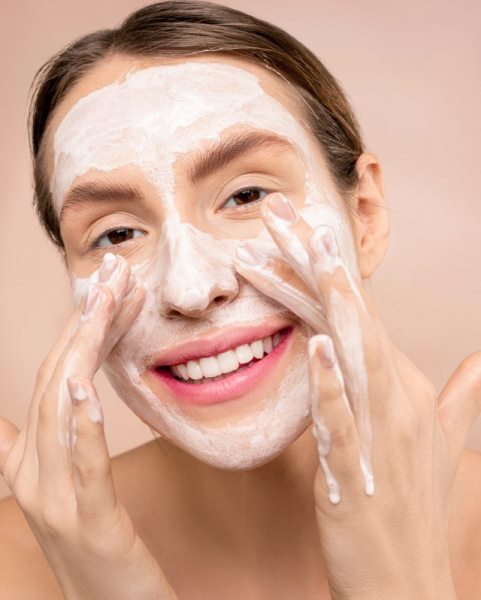 You want to look all bright and happy for your festive pictures, since that's what most people are going to see this year! This brightening face mask combines the antioxidant Vitamin C of lemon juice along with the moisturization of honey and the golden glow of turmeric. This mask brightens the complexion, dulls scars and also acts as an antibacterial agent to prevent breakouts due to infection.
3 tablespoons oats
1 tablespoon raw honey
1/4 tsp turmeric
Grind the oats to a fine powder. Mix in the honey, turmeric and face waters. Make a paste and apply all over the face. Leave it on for 15-20 minutes and rise off a few times. Use rose water in the final rinse to get rid of any yellow tinge. For face waters and toners, look up the range of face toners from Juicy Chemistry. I prefer their simple Aloe toner and the Helichrysum & Vetiver toner which I also use. Use the code Pratibha if you shop from anything on their site to get some extra love from them!
Another option for face water is the Pure Rose Hydrating Mist from Daughter Earth that works like a charm even when used as is!
And if you are too tied up for time, look up the Mamaearth Vitamin C Facemask that is sure to revive dull skin instantly!
2. Antioxidant Face Mask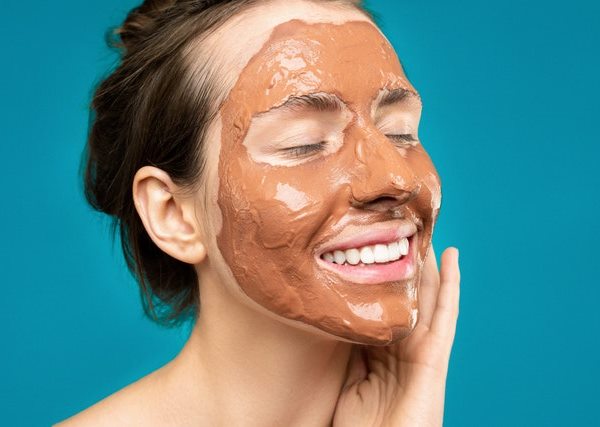 Nothing spells pampering like chocolate.. or coffee!! This mask combines the intense antioxidant power of both ingredients. This helps to reverse sun damage, fight signs of ageing like wrinkles and fine lines while also perking your skin up, by promoting the production of collagen.
1 tablespoon natural cocoa powder
2 tablespoons unused coffee grounds
1/2 ripe banana
1/2 cup yogurt
Mash the banana. Mix in the cocoa and coffee and as much yogurt as needed to make a paste. Use a brush to apply this all over the face. Leave it on for 20 minutes and then wash it off.
As usual, running helter-skelter for time and you love the coffee to wake you up? Nothing beats the Coffee, Charcoal and Clay Mask from Mamaearth that rejuvenates your skin.
3. Under Eye Treatment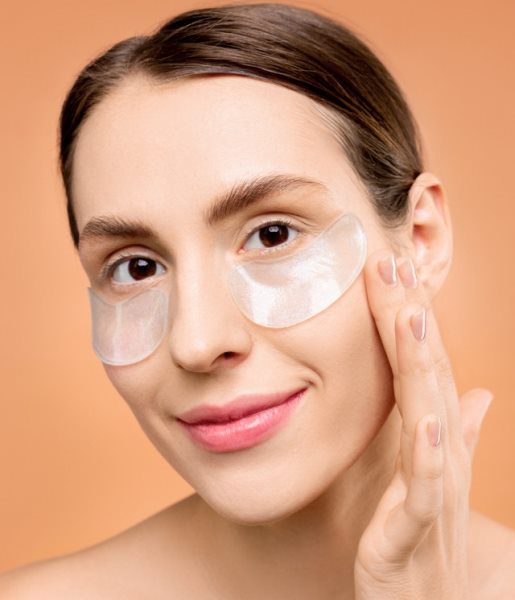 Dark circles under the eyes can really kill your vibe, and puffiness can make you look grumpy. Now since you don't want any of these during the festive season, this Cucumber Rose Eye Mask is perfect to get rid of dark circles and puffiness, while also helping you relax completely. Play some music, put on the mask and it's bliss!
Blend the cucumber to a liquid and mix in the rose water. Cut the make up pads into halves, so you get semi circles. Soak the pads in the cucumber rose water mix. Take out the pads, squeeze and soak again. Take out and squeeze out any excess and put the pads in the fridge or if you're planning to use them much later, in the freezer. To use, take out two cold semi circles and place them right under your eyes. Leave on for at least 15 minutes and then remove.
And again in my night care regime, three products that I am constantly using is the Juicy Chemistry Prickly Pear roll-on, the Daughter Earth Ceramide Probiotic Microemulsion under eye serum and the Soap Square Rosehip and Lavender under – eye cream. These are safe enough for daily use and keep the under eye are nourished as you sleep through the night.
Codes to use:
Coupon Code for Juicy Chemistry – Pratibha
Coupon Code – Soap Square – Pratibha 10
Coupon Code for Daughter Earth – pratibha15off 

4. Nourishing Lip Scrub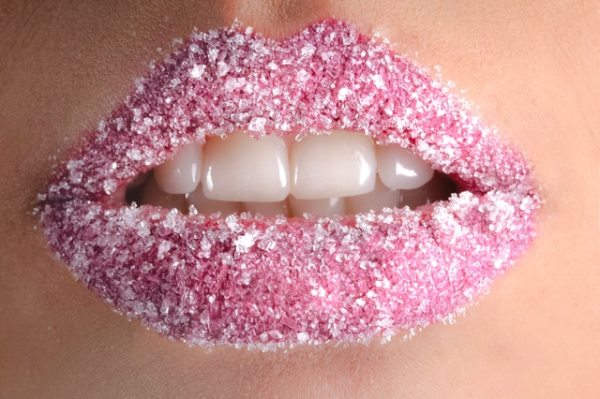 As the weather gets cooler, one of the first ways we feel it is in our lips, which dry out easily and start getting chapped. Make your pout look and feel gorgeous with this nourishing vanilla honey lip scrub. The sugar helps in gentle exfoliation of the sensitive skin and the raw honey is an emollient that moisturizes. The heavenly smell of vanilla will make this a true pampering activity!
2 tablespoons brown sugar
1 teaspoon raw honey
1/2 teaspoon vanilla
2 teaspoons sweet almond oil
Mix all the ingredients together in a glass jar. Take out a small amount and rub it over the lips, massaging gently for about 2-3 minutes. Leave it on for a couple of minutes so that the nutrients can be absorbed. Wet a soft cloth and wipe off the scrub. Apply a lip balm. You can also look up the lip scrubs from Juicy Chemistry and Soap Square.
5. Rejuvenating Body Scrub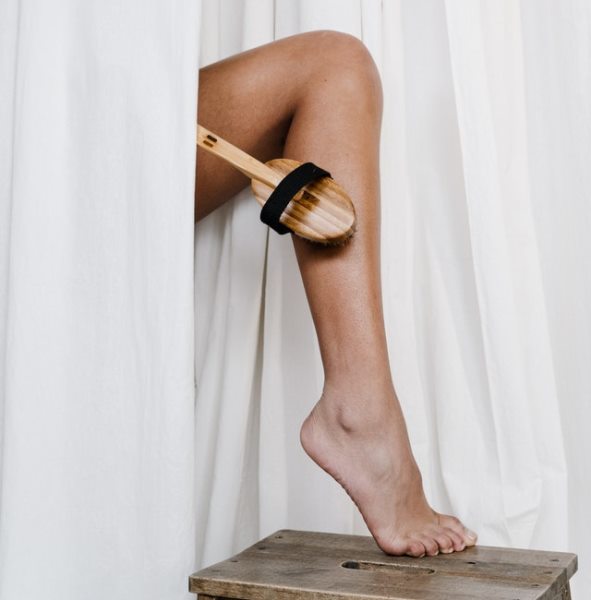 Turn your bathroom into a spa with this rejuvenating body scrub! With ingredients like coffee, cinnamon and vanilla, your bathroom will smell so good you won't want to leave! The caffeine helps to reduce cellulite and firm up skin. The sugar helps exfoliate dead skin cells and coconut oil moisturizes and nourishes the skin. Cinnamon is a great addition for this season as it helps warm the body when the weather gets colder.
1 cup unused coffee grounds
1 cup granulated sugar
1/2 cup coconut oil
1 teaspoon powdered cinnamon
1 teaspoon body waters
Mix all the ingredients together in a glass jar. Take out a little to use, about 2 tablespoons. Massage all over the body, taking your time to reach all areas of skin. Leave it on for a minute and wash off till there is no residue. Apply moisturizer after your shower.
And if you are running short of time, look up these awesome body scrubs that are a delight to use
Wild Mocha Scrub by Daughter Earth
Hazelnut Coffee and Chocolate Scrub by Juicy Chemistry
Ubtan Scrub by Mamaearth
6. Relaxing Foot Soak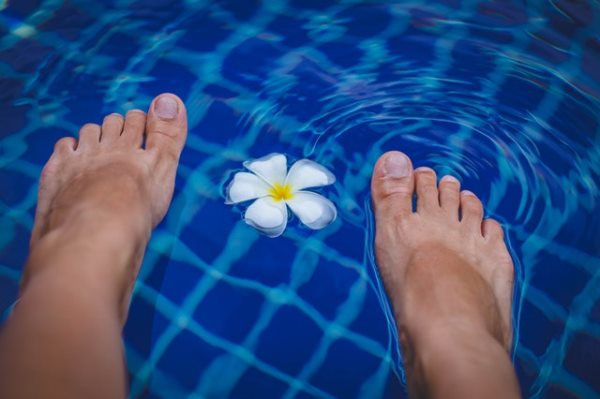 One of the things most of us miss is a pedicure! Few things are as relaxing as putting down your feet in a warm soak and taking in all the lovely aromas. This relaxing foot soak should do the job, and leave your feet feeling soft too afterwards. The Epsom salts softens the skin while the baking soda does away with any odor. The tea tree oil keeps foot infections at bay and the lavender oil turns this whole experience into a relaxing one.
Mix the epsom salt and baking soda together. In a separate bowl, mix the essential oils with the coconut oil. I prefer the Omved coconut oil. Mix the oils with the salt mix and store in a glass jar. To use, fill a tub with enough warm water to cover your feet and put half a cup of the soak mix. Place your feet in the tub and relax for 30 minutes. Then scrub your feet with a washcloth or pumice stone. Dry feet and apply a foot cream/foot butter.
For essential oils you can also look up the essential oils from Anveya Living, Omved Therapies, Soap Square and Juicy Chemistry!
7. Hot Oil Treatment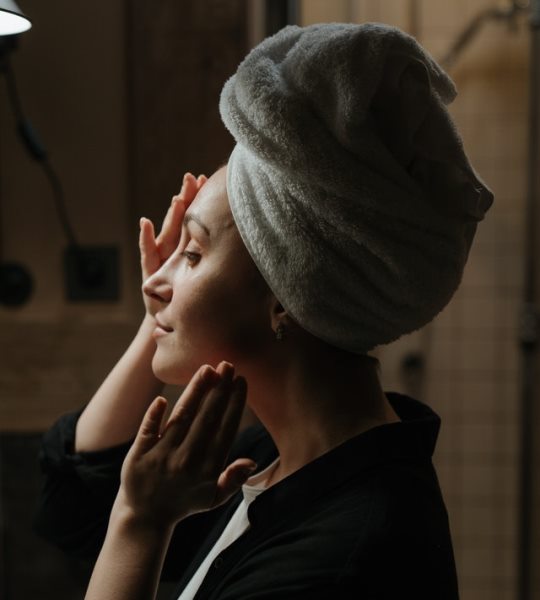 You can't have a pampering session without including your crowning glory – your hair! Your hair can do with the nourishment of a hot oil treatment that combines the benefits of coconut oil, almond oil and rosemary essential oil. Together, this hot oil treatment moisturizes hair, stimulates the follicles and promotes better hair growth.
Heat the coconut oil till its comfortably hot. Use the double boiler heating method and avoid heating the oils in a microwave. Mix in the other oils. Brush hair, removing tangles. Apply the oil all over the scalp and the hair lengths. Massage the oil well into the scalp so that it is properly absorbed. Dip a towel in hot water and squeeze out the excess water. Wrap the hot towel around the head and leave it on for five minutes, or up to 30 minutes if you have dry hair. If the towel gets cool, dip it in hot water again. The heat helps in proper absorption of the oil. Wash off with a mild shampoo and rinse it.

MUST READ: COCONUT OIL HAIR THERAPY
8. DIY Hair Spa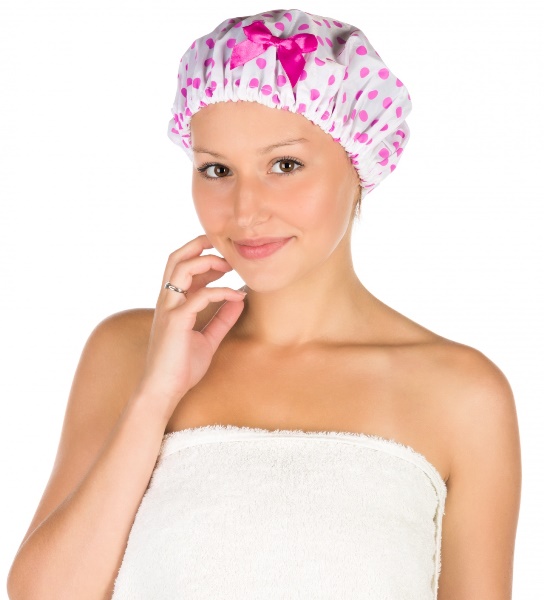 Missing your usual hair spa? You can get it done right at home! And it doesn't need to be as difficult as it sounds, you can get it done with a simple banana yogurt hair mask. The banana is moisturizing and the yogurt gives the protein for strong hair. The honey helps in moisturizing, while also cleansing the scalp.
1 ripe banana
2 tablespoons yogurt
1 tablespoon raw honey
Blend the banana to a paste. Mix in the yogurt and the honey. Use a brush to apply the mask all over the scalp and hair. Pin up your hair with a loose clip and cover it with a shower cap. Leave it on for 15-20 minutes and then wash off with a mild shampoo. And as usual if you are hard-pressed for time, look up the hair masks from Mamaearth that leave your tresses with a hair spa-like experience.
These were some of our tips on easy ways to pamper your skin and hair this festive season. Do you have any tried and tested tip on easy ways to pamper your skin and hair this festive season. Share it with us!
I am taking my blog to the next level with Blogchatter's #MyFriendAlexa.