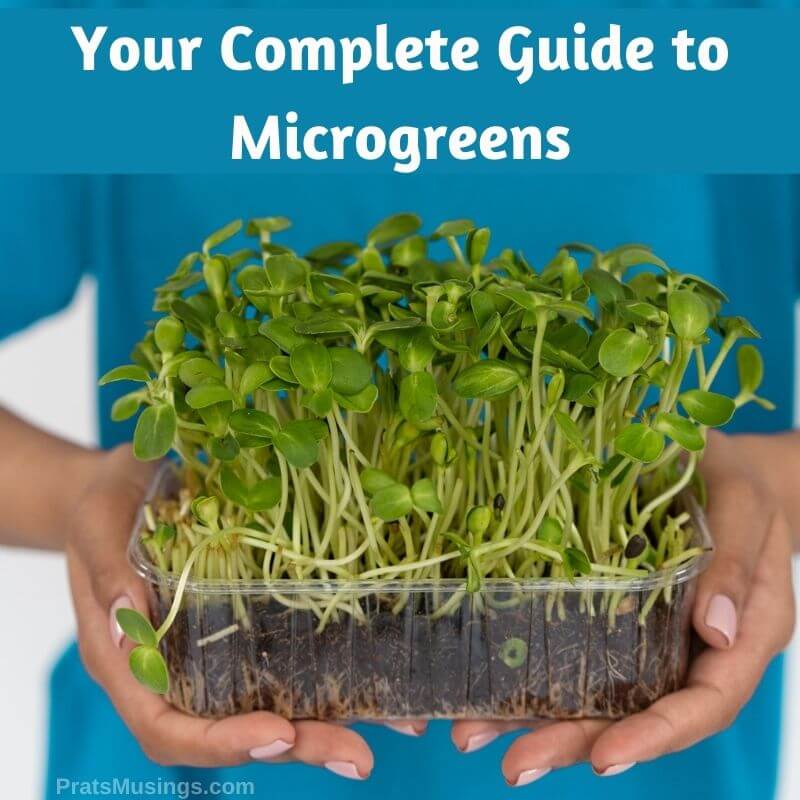 There's a reason miniatures are so popular. Whether it's a dollhouse, a model car or pocket teddy bears, we are instantly drawn to everything cute and tiny. Apparently, this is because our brains are stimulated by lots of details concentrated in a small area. Well, cute or not, we know one miniature that is the latest buzzword in the health industry – microgreens! And yes, there are loads of health benefits of microgreens too! Let's look at the your complete guide to Microgreens!
Your complete guide to Microgreens
Microgreens also have other adorable names like micro herbs and vegetable confetti, and probably more names will come up as these get more and more popular. If you've been wondering what the big deal is all about, let's check out this complete guide to microgreens.
What are Microgreens?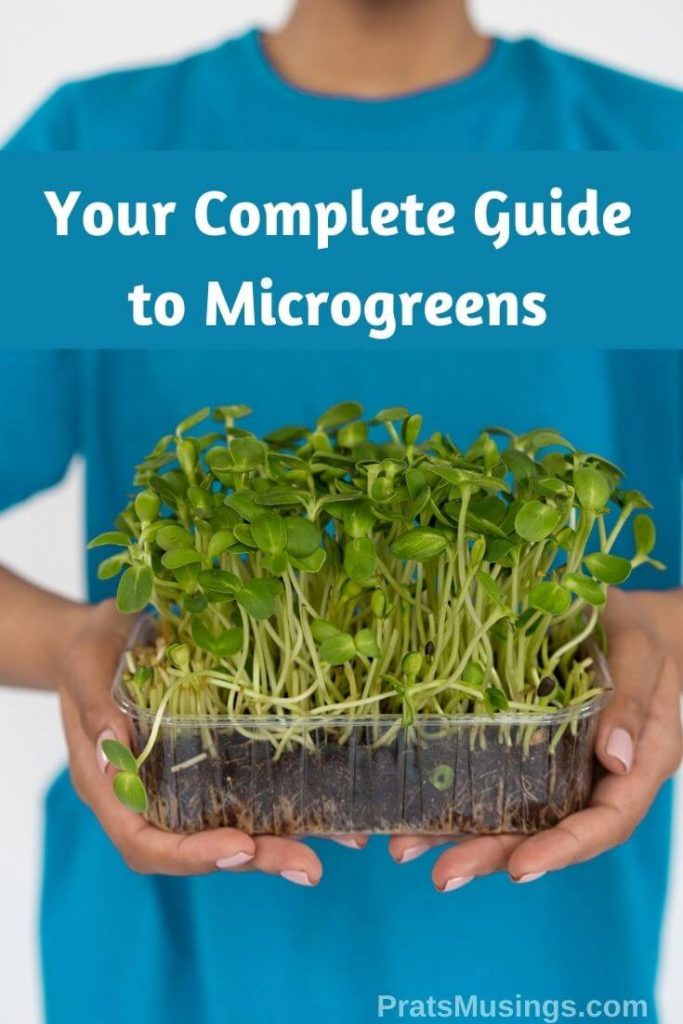 Microgreens are seedlings, the first leaves produced from the seeds of herbs, vegetables and legumes. They need to be harvested within a week or two, when they're still small, about 1-3 inches tall.
Microgreens may sound similar to sprouts, but they are actually quite different. Sprouts are seeds that have just germinated, and are consumed within a few days. Sprouts do not have leaves, unlike micro greens. They actually fall in between the sprouts stage and the baby greens stage.
The flavor of the microgreens varies depending upon the kind of plant, and it's usually considered to be a more intense version of the original plant's flavor. Microgreens are aromatic and can include a range of flavors like spicy, bitter, sour, peppery or just neutral.
Types of Microgreens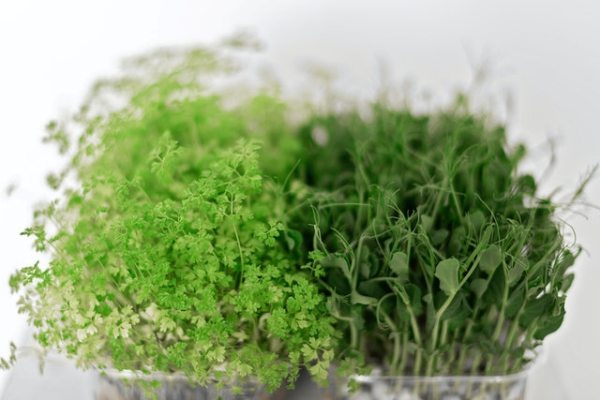 Initially, microgreens were grown only from a few herbs like coriander, oregano, basil, parsley, anise and fennel but today they are grown from seeds of vegetables, legumes and even some cereals. It is estimated that there are over 25 kinds of microgreens today belonging mainly to the following families.
Amaranthaceae: Amaranth, beetroot, quinoa, spinach, Swiss chard
Amaryllidaceae: Garlic, onion, leeks
Apiaceae: Carrot, celery, coriander, fennel, dill
Asteraceae: Lettuce, chicory
Basellaceae: Red Malabar spinach
Brassicaceae: Cabbage, cauliflower, broccoli, bok choy, radish
Compositae: Sunflower shoots
Cucurbitaceae: Cucumber, melon, squash
Lamiaceae: Basil, oregano, mint
Leguminosae: Chickpeas, peas, beans
Poaceae: Barley, corn, wheatgrass
The appearance and flavor of the microgreens depends upon the plant. For instance, beet microgreens are slightly red in color while carrot microgreens have a mild sweetness.
MUST READ: 7 FOODS THAT BUILD YOUR IMMUNITY
Health Benefits of Microgreens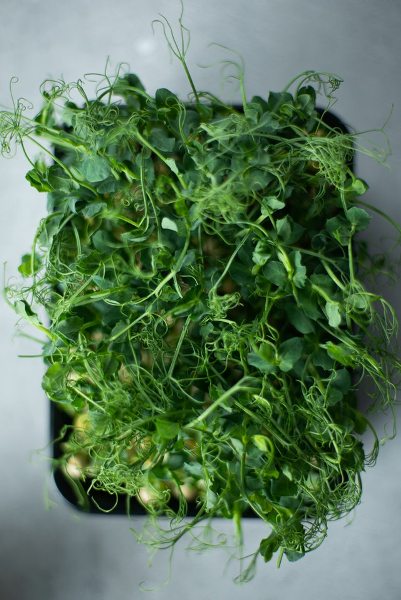 Micronutrients are the latest superfoods and are touted for their varied health benefits. Although the specific nutritional value depends upon the plant the microgreens belong to, several studies have established that microgreens have a superior nutritional profile compared to the fully grown plant.
This could be because all the nutrients that are found in the mature plant are found in microgreens – albeit in a much more concentrated format. Studies show that microgreens contain about 9 times the nutrients in the mature plant's greens. Most microgreens are rich in iron, zinc, copper and magnesium. They also contain an impressive amount of polyphenols and antioxidants – almost 40 times as much as the content of the mature plant. With so many nutrients, microgreens have several health benefits.
They reduce the risk of cardiac disease
High amounts of bad LDL cholesterol and high blood pressure are risk factors for heart disease, and microgreens help lower them both. The polyphenols in microgreens are associated with a lower risk of cardiac illness and with a better cholesterol profile.
They may prevent cancer and serious illnesses
Thanks to the wide range of polyphenols as well as other compounds like sulforaphane, microgreens help to prevent and fight many types of cancers by targeting cancer stem cells. This is the reason microgreens are also a great defense against other serious illnesses like Alzheimer's and diabetes.
They can improve digestive health
We tend to prize probiotic foods in our diet, but prebiotic foods are just as important, and microgreens fall in this category. They nourish the friendly bacteria in the gut, which in turn improves overall health and wellbeing. Microgreens also contain a good amount of fiber that prevents constipation and other digestive issues.
They help patients of kidney disease
Patients of kidney disease are generally advised to stay away from leafy greens and other vegetables since they're high in potassium. However, microgreens are very low in potassium, making them ideal for patients suffering from kidney illnesses.
They improve vision
Most microgreens contain a phytochemical called lutein, which improves eye health by absorbing excess light. This improves vision and prevents vision-related headaches and migraines.
Nutritional profile of Microgreens
Different types of microgreens have different kinds of benefits based on their nutritional profile:
Beetroot: High in iron and Vitamin K, prevents osteoporosis
Broccoli: High in sulforaphane, prevents strokes and inflammation
Coriander: High in Vitamin A, lutein and zeaxanthin, removes heavy metals
Fennel: High in nine essential amino acids
Kale: High in Vitamin C
Mint: Improves digestive health
Parsley: High in zeaxanthin and lutein, improves eye health
Radish: High in Vitamin C and protein, improves satiety
Sunflower: High in zinc and B Vitamins
How to grow your own Microgreens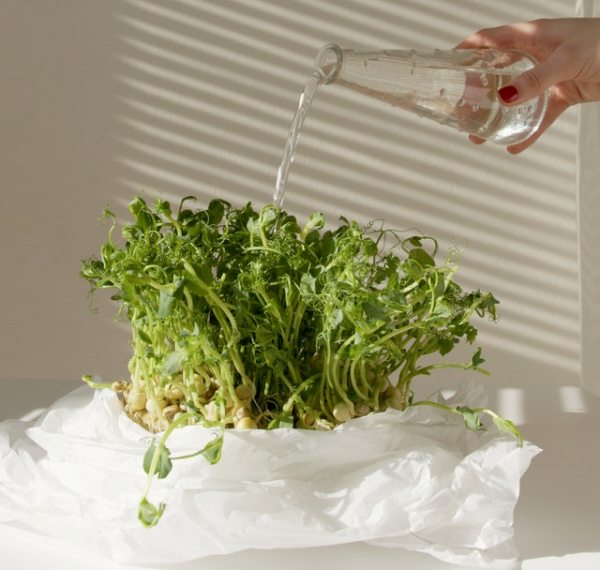 Microgreens are available in most gourmet stores but can be expensive. On the other hand, they are easy to grow, both indoors and outdoors. They can be grown any time of the year and in small spaces. All they require is water, soil, sunlight and an ambient temperature of 70 degrees Fahrenheit, or 21 degrees Celsius. Here are some of the healthiest microgreens to grow.
Seeds: You can use the original seeds for herbs and vegetables to grow microgreens, but seeds sold specifically as microgreen seeds tend to fare better.
Soil: Any potting soil will do, as well as homemade compost. There are also specific microgreen-growing mats.
Light: Direct sunlight for 12-16 hours a day is perfect for microgreens to grow
Here are the steps to grow microgreens:
1. Fill the tray or container with soil, to a height of about 3-4 inches, packing loosely. Don't compress the soil too hard.
2. Dampen the soil by spritzing water all over it.
3. Sprinkle the microgreen seeds on top of the soil, without leaving too much space in between.
4. Cover the seeds with a light layer of soil just enough to cover them.
5. Mist the seeds with water without drowning them.
6. Place the container near a window that gets good sunlight.
7. Sprinkle water over the seeds twice a day for the next few days.
8. When the shoots are 2-3 inches tall, they are ready to be harvested.
9. Use a pair of scissors to cut the microgreens above the level of the soil, including the first leaf of the plant along with part of the stem.
10. Rinse the microgreens well before using them. If storing, dry them thoroughly and in a paper wrap in the fridge, for up to 10 days after harvesting.
Cooking with Microgreens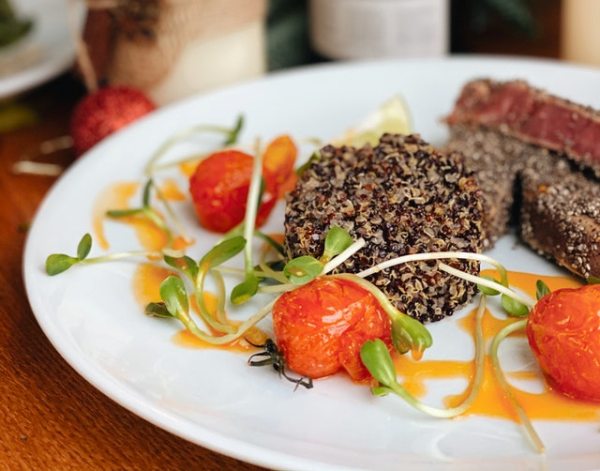 Microgreens are very versatile and can easily be incorporated into a variety of dishes. They can be consumed in both raw and cooked forms, although cooking can reduce the nutritional value. It is recommended to cook microgreens for not more than 5 minutes to retain at least 80% of the nutrition.
Here are a few ways to include microgreens in your daily diet:
Add them to fillings for sandwiches, burgers or wraps
Sprinkle them over salads
Use them as toppings for pizzas, soups and omelets
Stir them into curries or pasta sauce
Blend them into smoothies or milkshakes
Microgreens are also extensively used by chefs to garnish their dishes, since they're bright enough to make an impact and small enough to avoid overwhelming the other elements on the plate.
Safety of Microgreens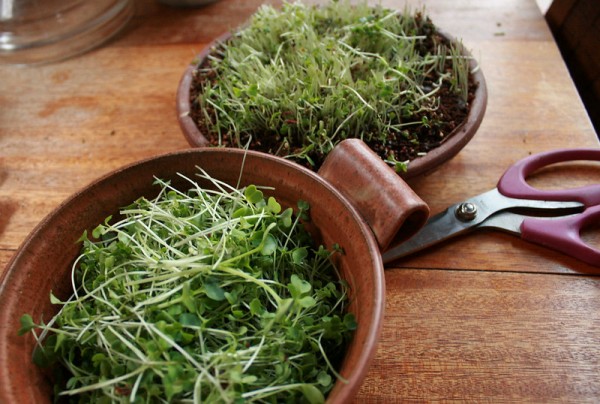 It is safe to consume microgreens in their raw form, if you wash and store them the right way. They are safer than sprouts. Sprouts are grown in water which provides a humid environment for bacteria to grow, while microgreens grow in soil.
For best results, buy good quality seeds from reputable sources, and use good quality soil that is free from any kind of infestation. When spraying the soil or the seeds, use clean water – some people also use chlorinated water for added protection. Consume microgreens within 10 days of harvesting, to avoid the risk of contamination by bacteria like E. coli. Rinse the microgreens thoroughly in fresh water till the water runs clear to ensure there is no risk of contamination.
Microgreens for your skin
Apart from the fact that microgreens are good for wellness and gut health, microgreens are good for your skin too! Microgreens are used as an active skin care ingredient. They can help to get your body rid of toxins and nourish your skin. As they say, good skin comes from within! Adding microgreens to your diet at least thrice a week can result in better gut health. Toss the microgreens in a bowl and make a simple salad dressing of olive oil, a pinch of sugar, salt and pepper and the juice of a lime. Mix well and toss the salad and consume.
So, there you go! Here is your complete guide to Microgreens! For wellness, better gut health, healthy skin and more!
This post is a part of Blogchatter Half Marathon. This is also a guest post by Fabida Abdullah, who is the blogger at The Fab Home. Follow her blog for interesting DIY decor tips and styling for your home.