Yes, we all at some points of time have heard these statements from friends, family and well-wishers. While they may have said it in all good intent, the truth is sometimes you just want to be assured that people are there for you and you can talk to them. It is time that we as humans accept emotions as real and understand that talking them out can make a sea of difference in people's lives. It has to start from us.
Examples of Toxic Positivity
"Look on the brighter side, it could have been worse!"
"Just focus on the positive things, this too shall pass."
"Don't worry, be happy. Everything happens for a reason."
"You know, there have been in worse situations than you. Be thankful you are better off."
Defining Toxic Positivity
"We define toxic positivity as the excessive and ineffective overgeneralization of a happy, optimistic state across all situations. The process of toxic positivity results in the denial, minimization, and invalidation of the authentic human emotional experience." (source). Toxic positivity is real and it has surfaced more so in these unprecedented times of the pandemic with the mental health issues on the rise. We really do not have to pretend everything is alright, when in reality it is NOT. It is alright to have our share of bad days and accept it.
What is toxic positivity?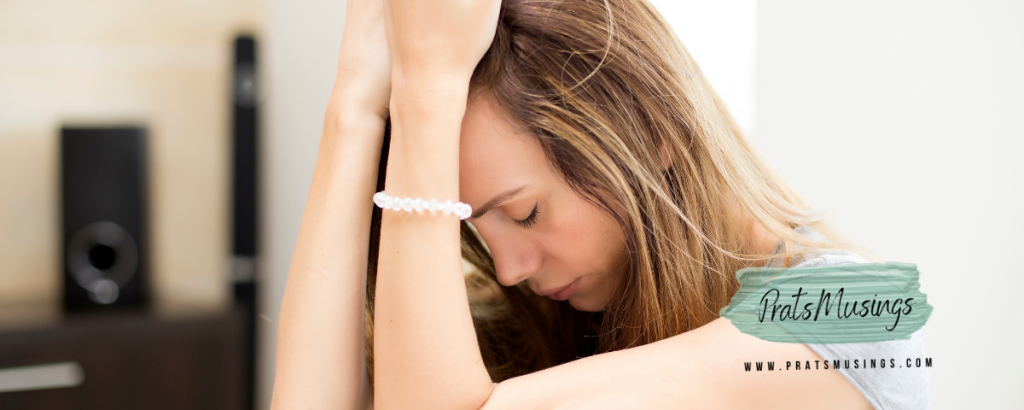 Toxic positivity is just an inherent obsession with positive thinking. People who believe in the same are of the opinion that they need to put a positive spin on all experiences. Even if the experience is profoundly tragic or something negative that has happened to them.
By nature, we as a human race are flawed. We experience a plethora of emotions that range from anger, hatred, jealousy, comparison, sadness, low-esteem and more. To not let these emotions, get an outlet can be harming. Let's look at some examples of toxic positivity.
↓↓ MUST READ ↓↓
Forms of Toxic Positivity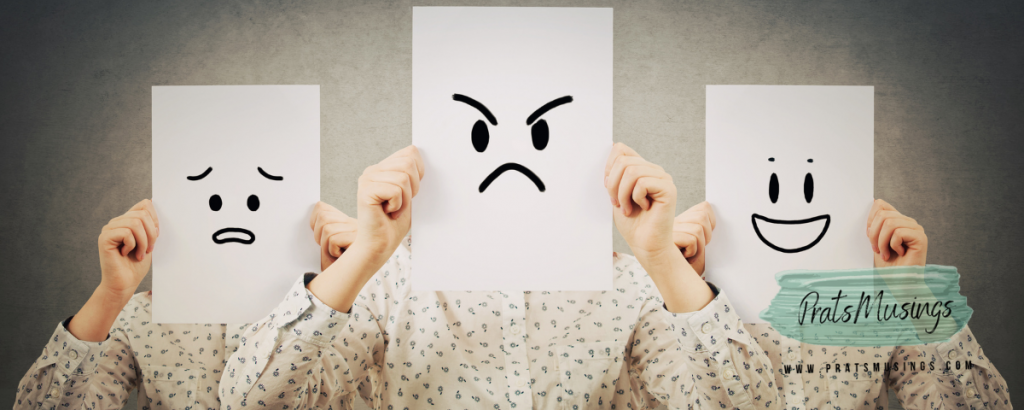 Toxic positivity is omnipresent in various forms. These are just some examples some of us may have encountered in our life:
When something bad happens. Lay-offs have been a common thing in the pandemic. Bad enough that you are grappling with the fact that you have lost a job, when someone tells you to "just stay positive". While the person may mean no harm or negativity and will hope that the statement will inspire you, the truth is beyond that. It can be a way for you to just stop sharing what you may be experiencing at the moment. Just a listening ear would have been a better help!
The second wave of the pandemic has been brutal with fatalities hitting right in our homes. "Look on the brighter side, at least they are no more in pain or the suffering has ended." This is not a comforting statement! You are choosing to avoid and shut someone from sharing their grief.
We've experienced the ups and downs in this pandemic with a toll on the mental health. It's alright to feel sad. When someone tells you to be happy by saying, "happiness is a choice", it's almost like blaming you for your negative emotions and choosing sadness over happiness.
Why toxic positivity can be bad for our health?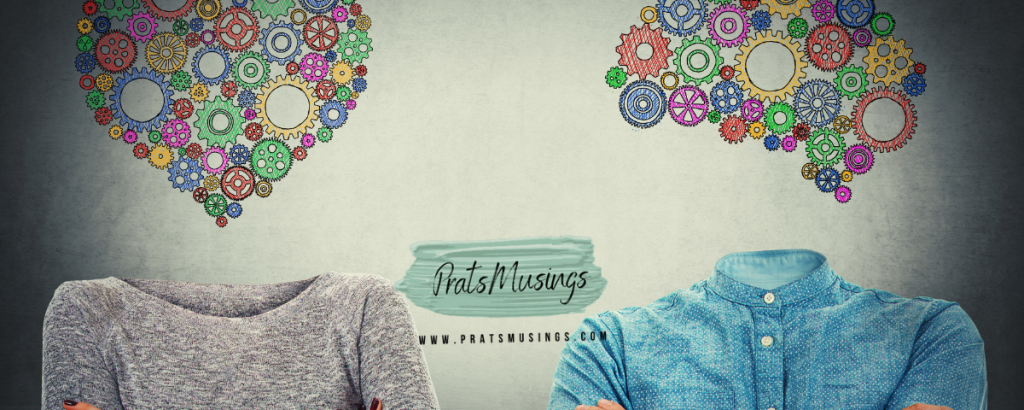 Toxic positivity can actually harm people who are going through difficult times. It is not allowing people to share their genuine emotions. Toxic positivity can make people feel that their feelings are not valid and that they do not have an outlet for the same. Here are some reasons why toxic positivity can be bad for out health.
It's shaming: It causes a feeling of shame. Yes, it does. If someone is suffering, their emotions are very much valid. While they can find an outlet by talking it out with their friends and family, if the outlet is suppressed, it is sign that their emotions are not valid and inacceptable.
It causes guilt: Ever felt the guilt that you are more unhappy than happy? Toxic positivity sends a message that if you cannot find that silver lining you are doing something wrong.
It sidesteps human emotions: Toxic positivity works as an avoidance mechanism. When you internalize these ideas that you should be happy not matter what the situation is, you are allowing yourself to deny and dismiss your emotions that are very much valid and need an outlet.
It denies you to move on or learn: Sometimes we grow in the times of adversity. We learn lessons from them, no matter how painful the situation may have been. When you give a positive spin to everything negative, you are denying yourself a chance to learn from the experience or gain an insight that will help you grow better.
Change the narrative. Say this instead of this!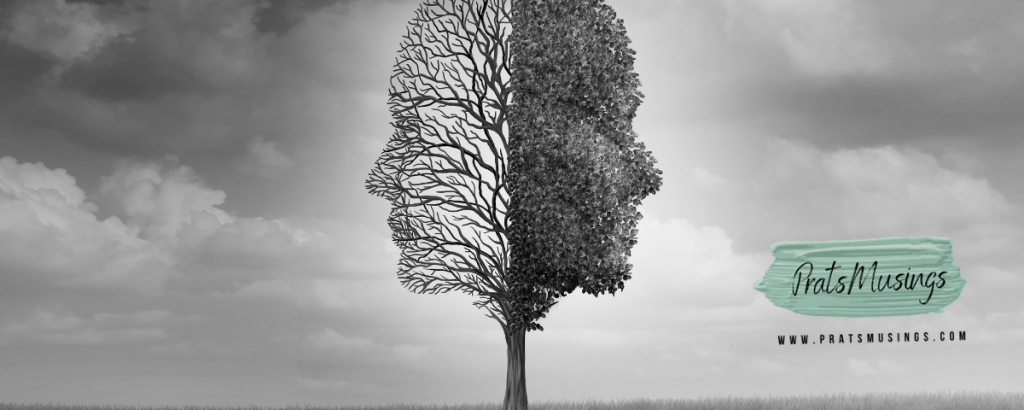 It's easy to change the narrative. You just need to let people know that you are there for them no matter what. Change the toxic positivity to notes of acceptance and validation.
| | |
| --- | --- |
| Toxic Positivity | Acceptance & Validation |
| "Don't think about it, stay positive!" | "Do you want to talk about what is bothering you? I am here to listen to you." |
| "Don't worry, be happy!" | "I can see that you are stressed out. Is there anything that I can do to help you out? |
| "Don't worry, it will work out in the end." | "I know you are going through a rough phase, and I am here for you if you need me." |
| "Think positive." | "I'm here for you both good and bad." |
| "If I can do it, so can you!" | "All of us have different abilities and limitations. What works for me may not work for you. Would you like to talk about it?" |
| "Everything happens for a reason." | "How can I support you during this hard time?" |
| "It could be worse." | "I'm so sorry you're going through this." |
Wrapping it up!
I will leave you with this paragraph from the book, The Subtle Art of Not Giving a Fu*k by Mark Manson that aptly describes toxic positivity.
"Everything worthwhile in life is won through surmounting the associated negative experience. Any attempt to escape the negative, to avoid it or quash it or silence it, only backfires. The avoidance of suffering is a form of suffering. The avoidance of struggle is a struggle. The denial of failure is a failure. Hiding what is shameful is itself a form of shame."
We're all collectively battling feelings of loneliness, anxiety, and fear of getting sick. It's okay to feel the uncertainty of these times. It's okay to feel worried. Don't sweep those feelings under the carpet. Toxic positivity can be more harmful than you can imagine. And it is alright to seek the help of a therapist if you are reeling under heightened anxiety. While this too shall pass, its okay for you to reach out for help!
This post is a part of Blogchatter's #CauseAChatter. https://www.theblogchatter.com/causeachatter