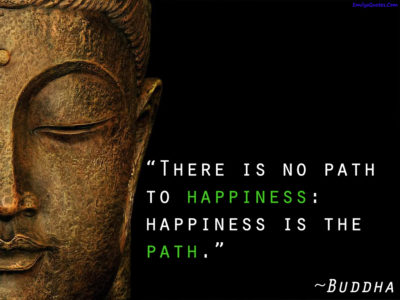 We've all been on that journey to seek happiness. Meditation, running, decluttering, exercising are some of the quests we've undertaken to seek happiness. To each his own. Everyone has their own tips to be happy. If you are conscious enough you will notice that happiness can come in different forms and in different ways, however the key here is to be consistent and have positive thoughts.
Of course, another sure shot way of being happy is moving to Norway, the most "Happiest Country in the World"! According to a recent study by Legatum Institute Prosperity, the country aptly deserves the title because 95 percent of residents are satisfied with their personal freedoms and most Norwegians believe people are trustworthy! A smaller joy in my life is that I have been fortunate enough to have travelled to its capital thrice when I was in the corporate world! Yes and I do believe that it was one of the happiest moments in my life. Not to digress, here are my 7 tips to be happy.
7 tips to be happy
Sleep well
The days I have woken up as grump are mostly days when I haven't slept well. And the day doesn't progress too well either. I am snappy, ready to bite your head off if you ever crossed my way. The bottom line – you need to sleep. A good sleep indicates that not only is your body well rested but that you also have an alert mind that helps you to focus for the rest of the day.
Treat yourself for a lunch
Working out of home can sometimes get boring. I head out to one of my favourite restaurants alone and enjoy a quiet lunch. I do this at least once a fortnight. It gives me a break from the mundane in my life
Journal or set your goals
Goal setting or journalling can be healing apart from making you happy. I have used these workbooks from Leonie Dawson for the past 3 years to set my goals apart from journalling. It is  a huge stress buster and most of the times I end up feeling lighter and happier once I have journalled.
Change the channels
Honestly, I am not a TV buff. Recently I was away for a complete detox and I disn't even realise that I hadn't seen the television for almost a month. The current state of affairs is sad and all that you see is loads of negativity around you. Trust me that can be very energy depleting. If you don't like what you are watching, change the channel. Nothing cheers me more than re-runs of Modern Family or the American Ninja Warrior!
Enjoy your work
Sometimes it doesn't feel right. A chore or the latest assignment stresses me out or I feel completely tensed and just bogged down with the sheer volume of work. If that happens to you often, these are signals that you should acknowledge. You are not enjoying what you are doing. When you're doing what's right for you, it feels wonderful and you enjoy the work.
Do things you love
Most of the times you are donning different hats – being a parent, a sibling, a wife or a husband, a mentor and more. When was the last time you did what you loved? Take those small time outs just for yourself. Do things that you love. Me? You'll likely find me in a coffee shop, sipping on piping hot coffee without a care in the world!
Practice Gratitude
Do you practice gratitude? Write down at least 3 things that you are grateful for everyday and watch how it changes your life. When you practice gratitude, you let the world know that you are happy. I love affirmations too. I love writing them down and just love it when they come true!
Exhausting, but these are some of my tips to be happy! You don't need to do this everyday. Just start off with small steps and you'll get there soon enough. As Buddha rightly said, "There is no path to Happiness. Happiness is the path." What are some of your tips to be happy?
Sources: Main Image
Follow Me On…
FACEBOOK | TWITTER | PINTEREST |elephant journal
*All of my reviews are based on my own personal experiences with the brand/products. If it is a sponsored post, it is indicated. Most of the brands and products reviewed are what I have tried and tested and truly recommend! All Photographs are (C) Pratibha unless stated otherwise.*