It's a brand new year and a great opportunity to start afresh! I know most of you have made your New Year resolutions and I sure hope they include things more than losing 10 kg!
It's been lovely hearing about some goals people have made this year – coloring a page every day, mastering a certain yoga pose or growing your own tomatoes. It's also heartening to see so many resolutions that have to do with green living, whether it's personal care or for the home.
It's no secret that commercial household cleaning products are full of chemicals that are toxic in the long run – for ourselves as well as our planet. The ill effects of these are already visible – soil contamination, poor crop yield, poisoned sea animals and so many more.
So let's do our bit to change things around by opting for greener alternatives when cleaning our homes. And if you think it's difficult to find such products, think again! Here is the ultimate green living hamper that contains everything you need for a green home in 2019!
The Ultimate Green Living Hamper for 2019
1. Herbal Strategi Floor Cleaner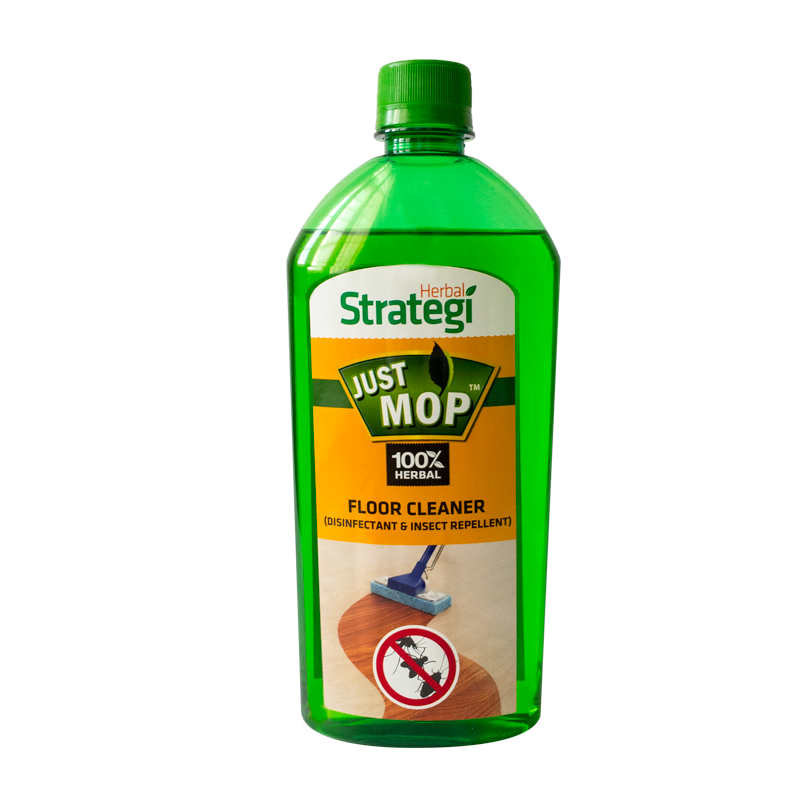 Our floors are the most used surface in our homes, and the place where little babies crawl and find things to put in their mouths! This is all the more reason your floors should be cleaned with a completely natural cleaner like this one.
Made of lemongrass, cedarwood and pine oil, this floor cleaner is safe to use on regular tiles, stone, granite as well as Indian marble.
2. Herbal Strategi Liquid Dish Wash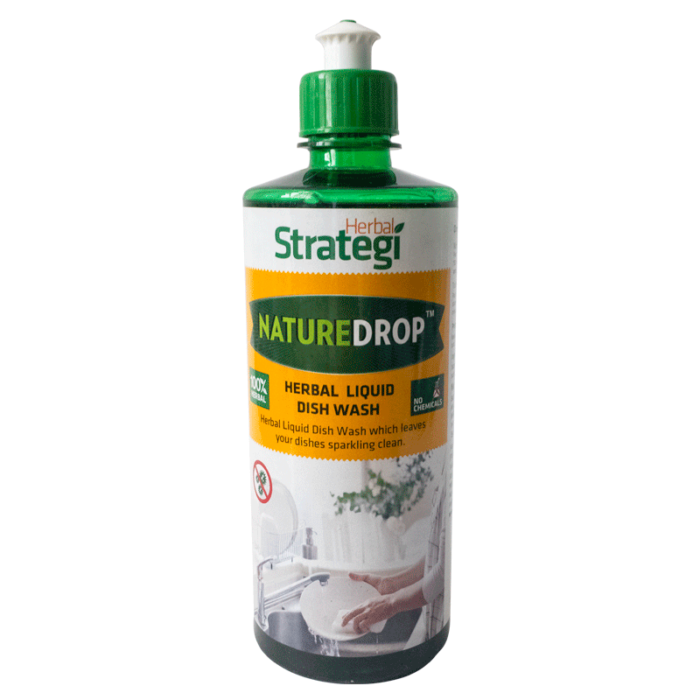 Our dishes hold our food, so the kind of product used to clean them should be selected carefully. After all, you want only the nutrients from fresh food to enter your body – not the chemicals from your dish washing liquid!
The Herbal Strategi liquid dish wash puts your worries to rest by using natural ingredients like coconut-based surfactants, soap nut and lemon oils. The product is organic and can be used on all dishes and utensils.
3. Herbal Strategi Lemon Room Freshener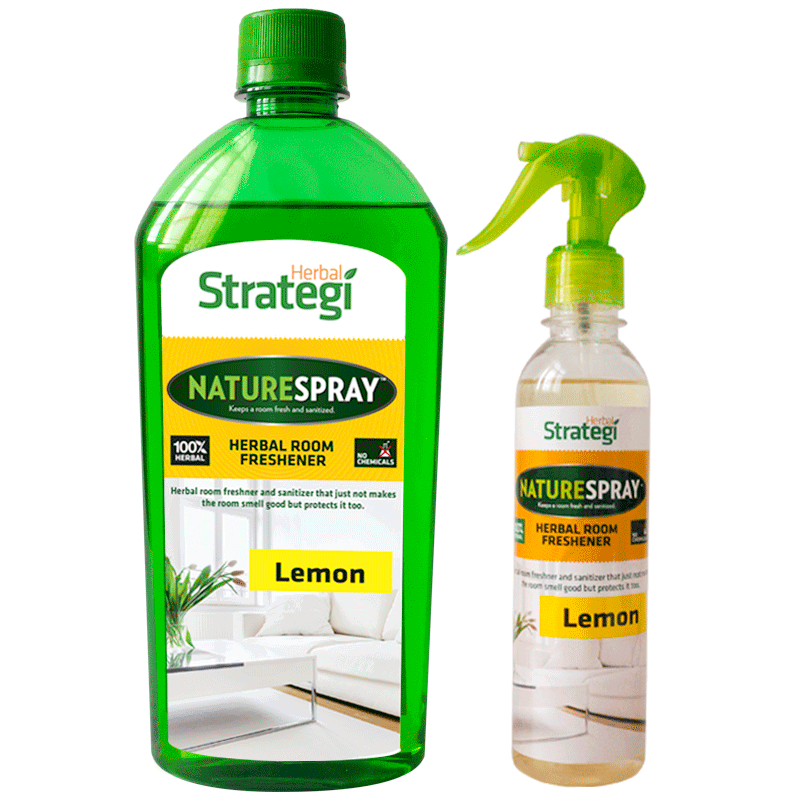 Air fresheners are among the most dangerous products used in homes today. The CFCs emitted from such products harm the ozone layer, due to which there is now an increase in regulations on using such products.
With the Herbal Strategi Lemon Room Freshener, you get no harmful chemicals, only the pleasant fragrance emanating from natural ingredients like lemon, lemongrass oil, cedarwood oil and neem oil.
4. Herbal Strategi Foam Hand Wash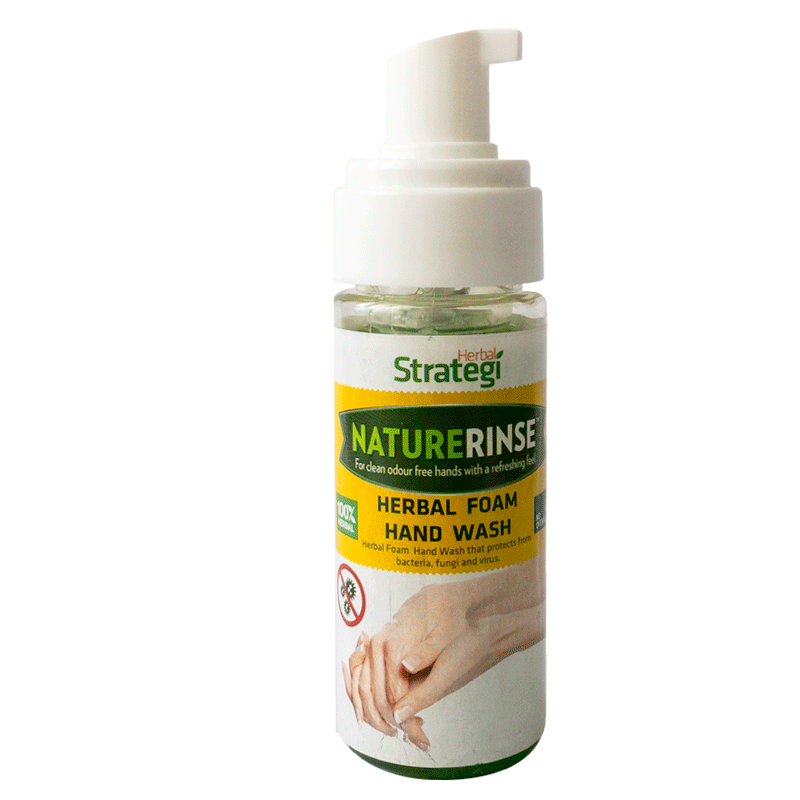 Hand washing is an act that is so important that there are government agencies creating awareness about it. The truth is that hand washing can save lives – but we need to do it with the right products.
This foam hand wash from Herbal Strategi is completely free from chemicals, making it safe for kids and those handling babies. A combination of lemongrass oil, neem oil, coconut oil, tulsi oil and other ingredients makes this an effective way to keep off the germs.
5. Herbal Strategi Hand Sanitizer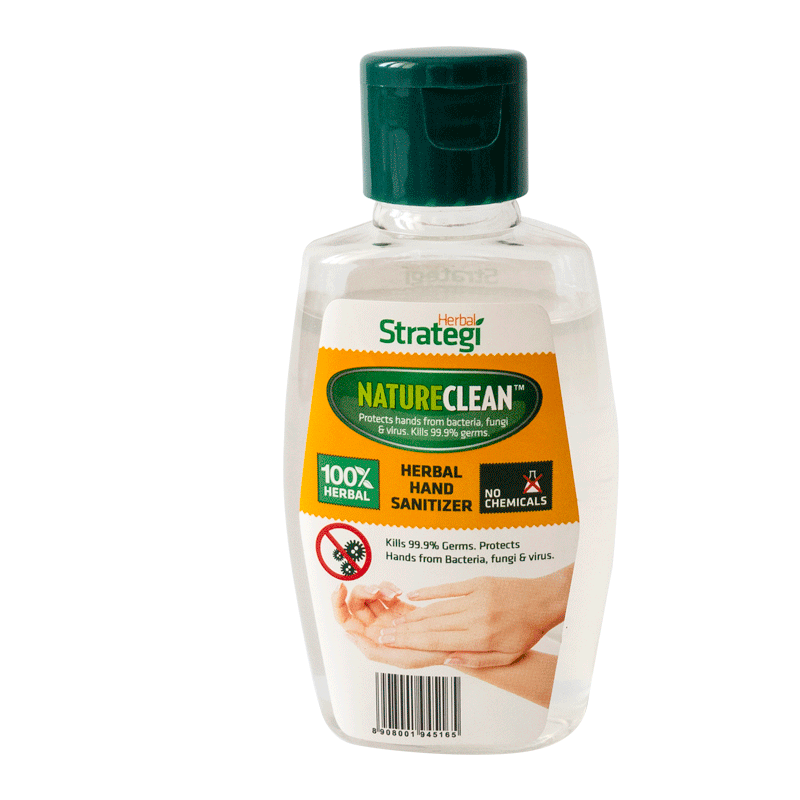 We're on the move a lot these days, and every place we go is packed with crowds. The result? Lots of germs and super bugs waiting to infect us and our families. A natural hand sanitizer is the most convenient way of keeping ourselves safe from such situations, especially when it comes to kids who touch everything they see.
With natural products like neem oil and lemon oil, the Herbal Strategi hand sanitizer is the perfect way to stay germ-free, while ensuring that kids' hands don't have anything that may be harmful when ingested.
6. Herbal Strategi Toilet Seat Sanitizer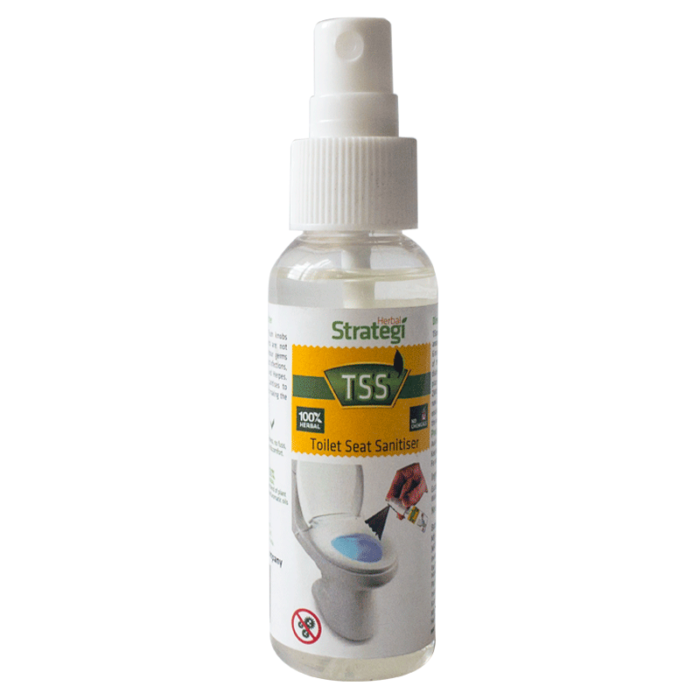 A dirty toilet isn't just a put off; it can also be a breeding ground for germs. However, commercial toilet cleaners are quite harsh, emitting toxic fumes and irritating skin. Moreover, they get flushed into our water bodies and soil, contaminating everything.
A natural product like the Herbal Strategi toilet seat sanitizer contains herbal ingredients like citronella oil to make sure your toilets stay clean and fresh, without polluting our natural resources.
7. Herbal Strategi Mosquito Vaporizer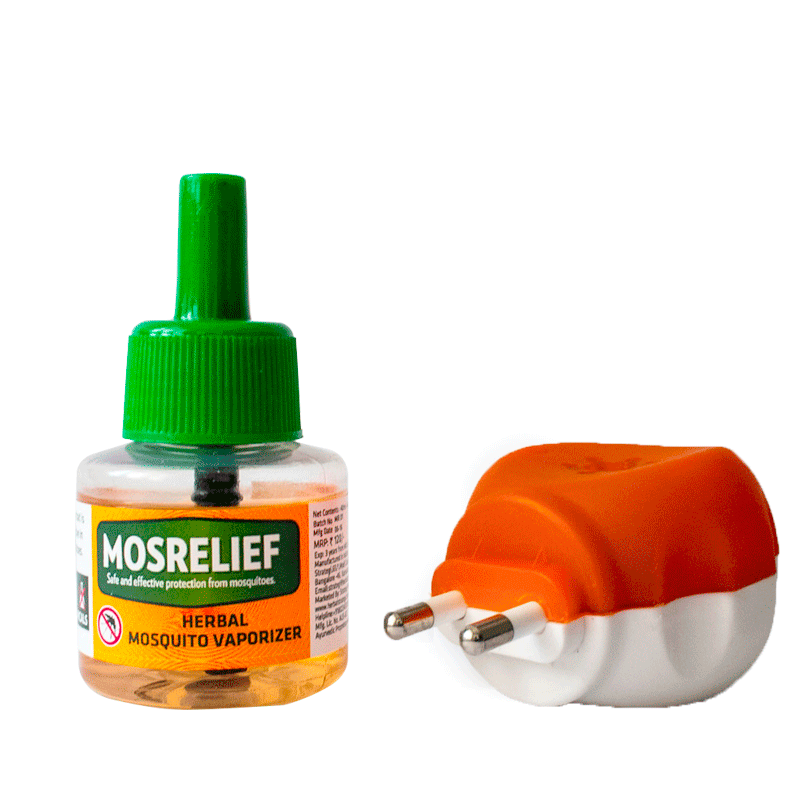 Mosquitoes are such pesky little pests that we'll go to any lengths to keep them away – including chemical-ridden repellents! However, such repellents often contain ingredients that are known to trigger allergies, especially in young children.
The solution then is a mosquito vaporizer like this one from Herbal Strategi, which uses natural essential oils to keep the pests away. This also ensures that your room smells natural, instead of the toxic smell from other repellents.
8. Herbal Strategi Mosquito Repellent Incense Sticks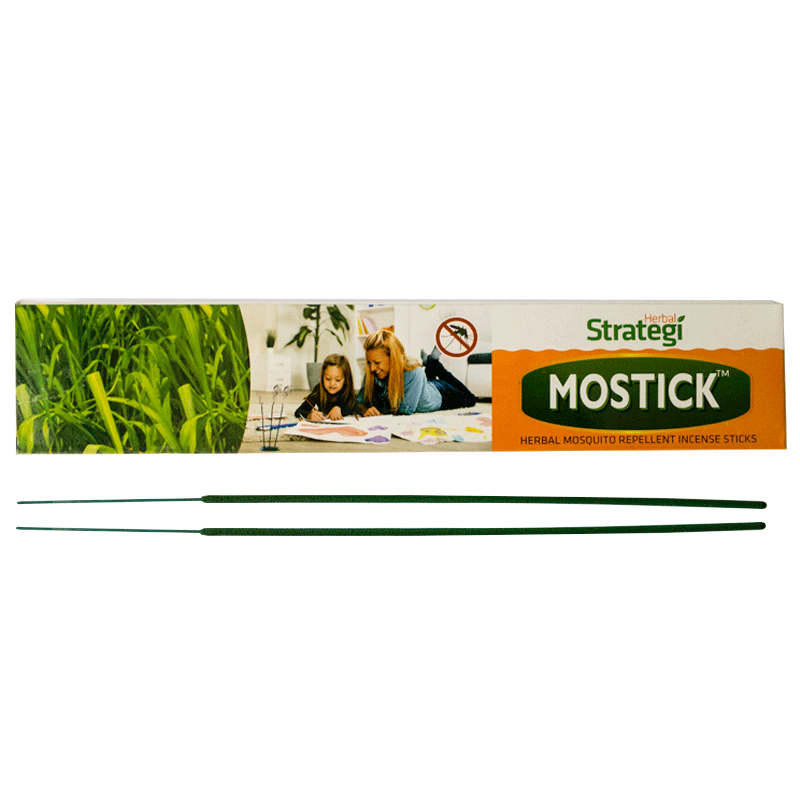 Many people like lighting incense sticks in their homes; they enjoy the zen-like feeling they get from it, along with the lovely aroma. However, the wrong kind of incense sticks mean that you're inhaling toxic vapors, doing more harm than good.
These incense sticks from Herbal Strategi serve multiple purposes. They contain 100% natural ingredients making them safe for homes, and they also help keep mosquitoes far away.
9. Herbal Strategi Mosquito Repellent Room Spray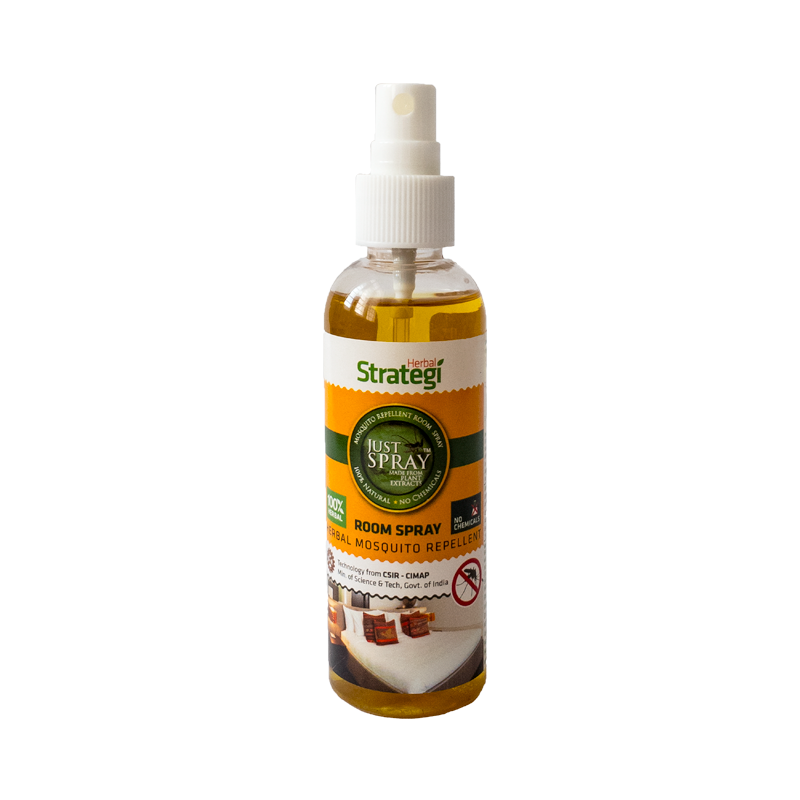 Sometimes, the mosquitoes need to be directly attacked, which is when a room spray comes to the rescue! A room spray helps you target specific spots in a room, like corners or behind curtains.
Made exclusively from natural ingredients, the Herbal Strategi mosquito repellent room spray is ideal for a home with kids, since it is completely free from harmful chemicals like DEET.
10. Herbal Strategi Mosquito Repellent Body Spray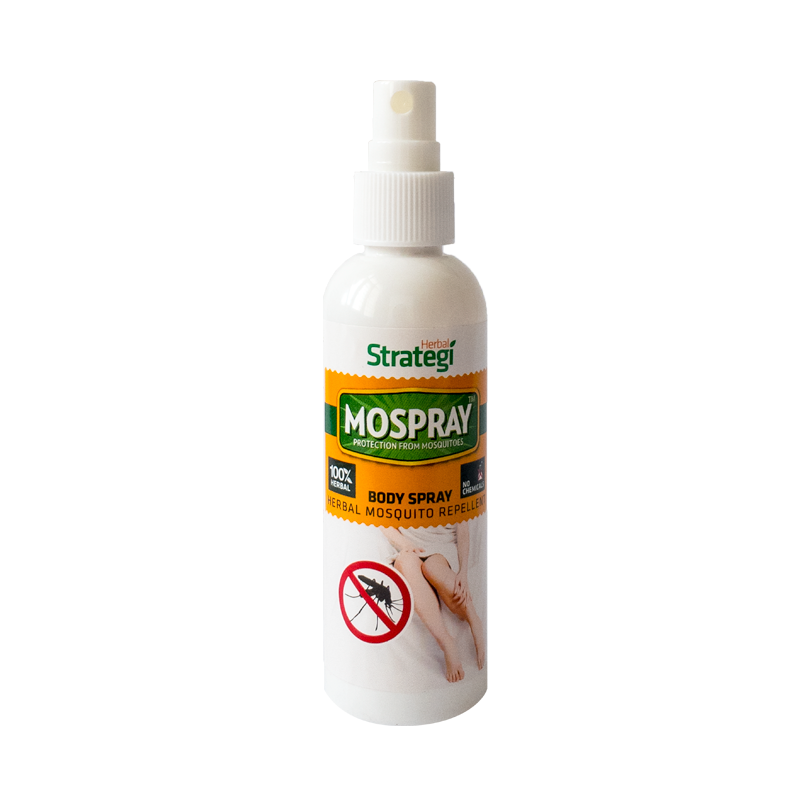 Mosquitoes can be found anywhere and everywhere, and getting rid of them when out and about can be difficult. However, mosquitoes are dangerous anywhere, and an easy solution is a mosquito repellent body spray.
The Herbal Strategi mosquito repellent body spray is made of natural ingredients like lemongrass, eucalyptus and others, making it safe to apply directly on skin. And being in a compact container makes it easy to carry around.
11. Herbal Strategi Ant Repellent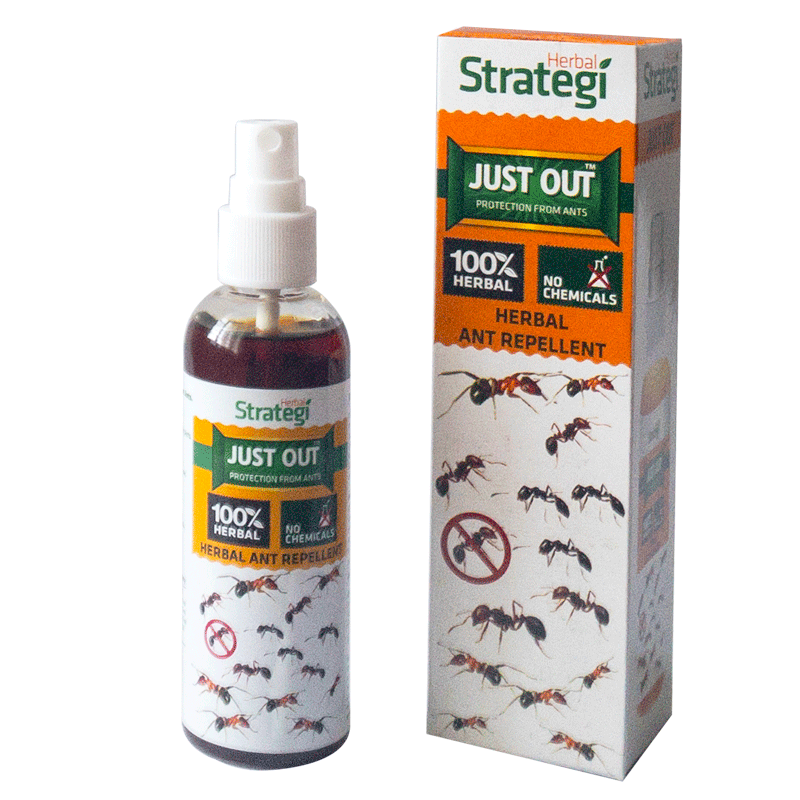 Ants are creatures that can pop up at the slightest trigger, and they can be really difficult to get rid of! In many cases, an ant repellent may be the only option, but chemical ones can be dangerous, especially when used in the kitchen.
That's why the Herbal Strategi and repellent is the perfect alternative to commercial ant repellents, solving the ant nuisance problem while ensuring your food and dishes aren't contaminated with chemicals.
This hamper from Herbal Strategi isn't just the complete solution for all your green cleaning needs, it also makes the perfect gift! It has everything a you need for a clean home and a healthy family as well as a green planet – all of it by being 100% chemical-free!