As with every season, summer brings its own set of challenges for your skin and it becomes necessary to tweak your skin care regime accordingly. The sun's UVA and UVB rays are damaging to skin at all times, but intensify during summer. This results in summer-specific skin challenges like sunburn, dryness, excessive oiliness, acne due to sweating, sun spots and of course, non summer-specific concerns like ageing and wrinkles.
But this doesn't mean that you have to lock yourself indoors!! With these helpful skin care tips for summer, you can be sure that you welcome happy, smiley skin!
10 Skin Care Tips for Summer that you ought to follow
1. Stay out of the sun
Don't want your skin to get affected by the sun? Just stay out of it!! Seriously speaking, the day's hottest time is also the most damaging for your skin. In India, it's a good idea to avoid the outdoors between 10:00 A.M. and 3:00 P.M. If you are on holiday or have errands to run, it's best to plan your activities so that you're indoors during this time.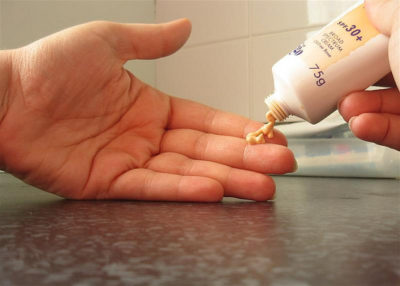 2. Wear Sunscreen
If we could give you one tip for this summer, it's this – wear sunscreen! Of course this is easier said than done, considering the huge variety of sunscreens stocking the shelves. Then there is this matter of SPF, which can confuse mathematicians! For Indian summers, experts recommend an SPF of 30, which you may need to reapply every 3-4 hours. Don't forget a lip balm with SPF as well.
3. Carry protective accessories
You've seen celebrities do it, and with good reason! A large pair of sunglasses isn't just in vogue; they're also useful in protecting a good area of your face, especially the delicate skin around your eyes. A hat with a wide brim or an umbrella also offers shade to your face, protecting it from the direct rays of the sun.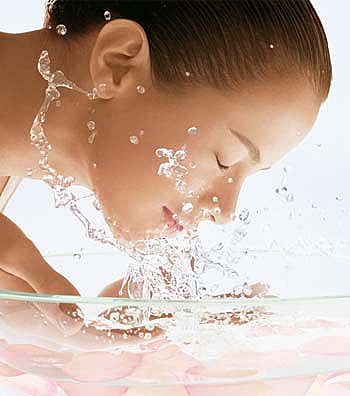 4. Wash your face twice a day
You probably feel like washing it more than that, but then you run the risk of drying out your skin.  This is one of the most important skin care tips for summer. Be sure to wash it in the morning to clean out all the toxins that have accumulated during the night, and then when you return home at the end of the day, when you're covered in sweat and grime. If your face gets really grubby by mid-day, then it's best to give it a cleanse. Use a mild face wash that will help get rid of the dirt and grime.
5. Use a Toner
Many people skip the use of a toner, saying they don't need it. Toners are used to balance the pH of the skin and can be really helpful in summers, when oiliness spikes. People with oily skin can use a toner to wipe their skin during the day, to prevent the oil from clogging pores. Dry skin could do with cooling toners. The best time to use a toner is right after cleansing your face.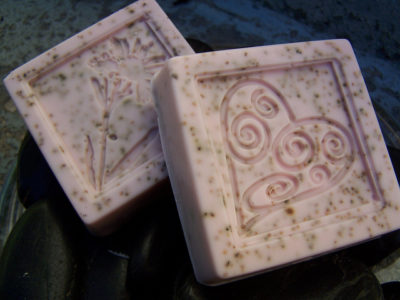 6. Scrub
Exfoliating your skin anytime during the year has its benefits, but they're more pronounced during summers. Exfoliation helps you slough away dead skin cells and refreshes your skin, besides improving the effect of sunscreens and similar products. Apply a good scrub in circular motions, and wash off to reveal shiny new skin. Use separate scrubs meant for face and body and follow up with moisturizer.
7. Do damage control
Despite your best efforts, you can still get caught in the sun and even a temporary exposure can dull your skin. To get rid of the tan and expose your glow, use an anti tan mask after the period of sun exposure and leave it on for a while. If you've been a little over exposed, be sure to soothe skin with a cooling fruit pack.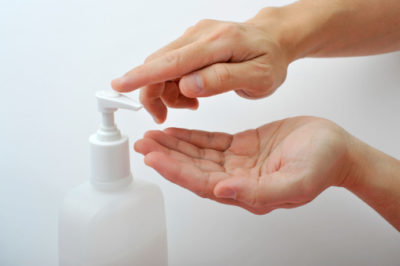 8. Moisturize
It's not just the sun that wreaks havoc on your skin during summers; there are some indirect culprits too! The air conditioning in your home or office can be extremely drying to skin. It's a good idea to use a moisturizer suited to your skin type, especially at night, to wake up with supple skin. Summers are also a time for swimming, and the chlorine from pools can also dry and irritate skin, so moisturizing after a swim is also advised.
9. Ditch the makeup
If you thought there's nothing worse than dripping with sweat, think about makeup pouring down your face along with it! Summer is the perfect time to ditch the war paint and let your skin breathe. All the makeup you put on your face can clog your pores and cause breakouts, not to mention how unsightly it looks when you sweat! Also avoid spritzing perfume directly on your skin in summers, apply it on your clothes instead.
10. Eat and Drink well
You are what you eat, and in summers, you feel and look what you eat as well! People generally lose the appetite for heavy, rich foods during summers, which is a blessing for those wanting to shed some weight! Eat lots of water laden fruits and salads, and have fresh fruit and vegetable juices that are rich in antioxidants. Keep away from processed food and have cooling foods like yogurt. And of course, drink lots and LOTS of water throughout the day, but stay away from sugary drinks!
In addition to these, you have to follow basic hygiene, paying special attention to places that sweat a lot, like your feet. Be sure to shower and change into fresh clothes when you're back home. Dry yourself head to toe and apply a good moisturizer. Sip on some iced green tea, sit back and enjoy the rest of summer!
Image sources
Follow Me On…
FACEBOOK | TWITTER | PINTEREST |elephant journal
*All of my reviews are based on my own personal experiences with the brand/products. If it is a sponsored post, it is indicated. Most of the brands and products reviewed are what I have tried and tested and truly recommend! All Photographs are (C) Pratibha unless stated otherwise.*