I met Charu over a year ago at a media event. The one thing that struck a chord was that we were moms to twins! There is a certain bonding that happens when you are a mom to twins. You know you end up talking about those endless nights, while you tiptoed around the room to ensure neither of them woke up to managing those endless routines.
Life is tough, but yes, it is double the fun! I can safely say that as my twin boys crossed the double digit this year. And let me tell you that even now life has its fair set of challenges bringing them up! And I am super thrilled to review the book A to Z of Parenting twins that has been penned by Charu Gujjal.
As a part of the Blogchatter initiative, I have written this Review of A to Z of Parenting Twins by Charu Sareen Gujjal.
About the Author
Charu Sareen Gujjal, is a former teacher and language trainer, turned into a writer and a passionate blogger.She actively writes about her parenting journey on her blog The Mom Sagas where she records all her wonderful motherhood experiences and everyday sagas of raising twins. She also shares useful parenting tips, product and service reviews, and expresses her views on topics related to womenhood, health, education and lifestyle.
Author: Charu Sareen Gujjal
Genre: Parenting
Rating : 5/5 (Been there, done that!)
Download the book A to Z of Parenting Twins here.
About the book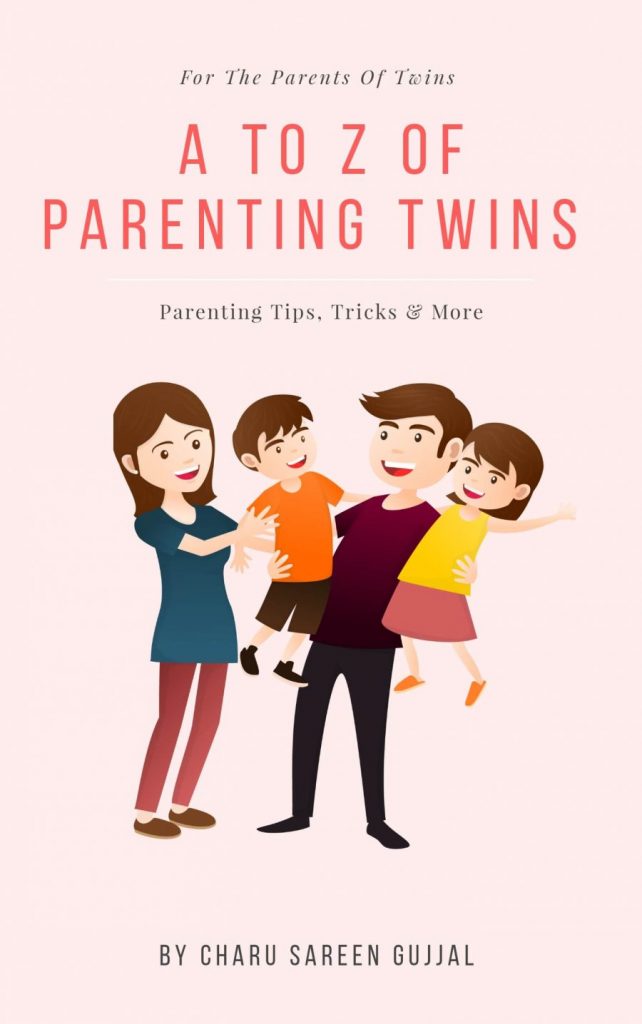 For parent of twins, the initial months could be overwhelming. Bringing loads of doubts, queries and practical concerns – how to go about breastfeeding twins, how to put them to sleep, how to manage them at night, and so on. And sometimes even the slightest information or tip by a fellow twin parent can come handy and useful in making things easier for them. This book addresses many such concerns and provides some relevant tips and strategies for handling the everyday challenges of raising twins. (From the Preface)
When I went for my sonography and I was told I was expecting twins. I asked the doctor if he could check again. Forget about him being miffed at being questioned at his profession; when I came out, my husband and I were speechless for a few moments; unsure of the adventures that were soon to unfold for us.
Getting back To Charu's book, this is a must-read if you are either ready welcome twins or already are in the midst of parenting them. It's a compilation of A-Z of what it takes to raise the twins!
As an A to Z of Parenting Twins, this book has listed alphabetically what it takes and her experiences with raising twins. The saying 'it takes a village to raise a child' becomes all the more relevant in case of twins. Right from being prepared with all the necessities that are needed to make not just your life comfortable; but also that of twins is what is of utmost importance.
Download the book A to Z of Parenting Twins here.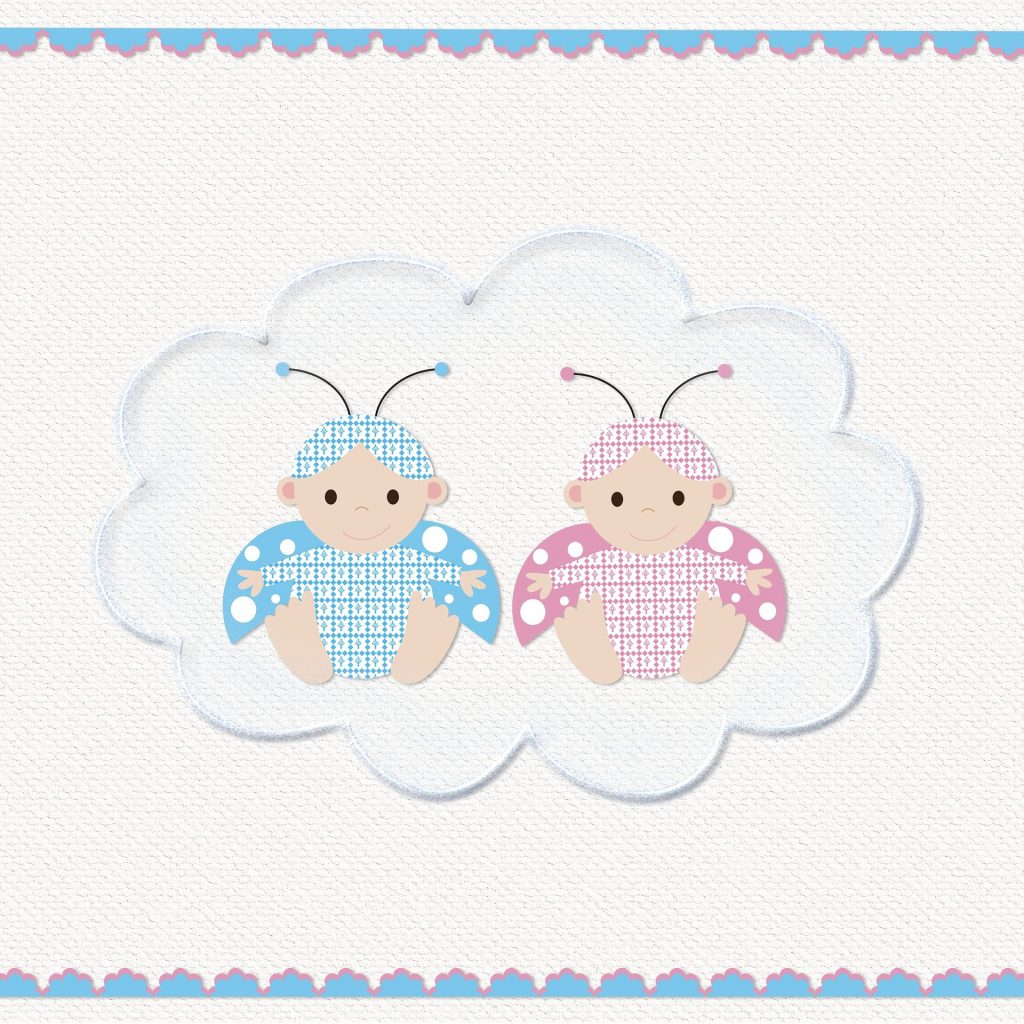 What I loved about A to Z of Parenting Twins
Charu has tackled the whole journey of raising twins in interesting nuggets. They are not just easy to read, but also very do-worthy. I'll share some of the sections from the book that really resonated with me.
What to do when siblings hit each other?
One section that stood out was what to do when siblings hit each other. Time-out would be the first thing on mind right?Her tips range from being proactive, to hearing out both sides of the story is something all parents should do.
Managing expenses!
Whew! We had a hard time. Cutting out the unnecessary expenses helps a lot. Of course, she also talks about investing right to secure the future of the kids. At the end of the day, isn't that what each of us want?
Do you really need double of everything?
While there are certain things that you do need a double of, in most cases you actually don't! But then it becomes easy when you teach them to share what they have. Be it toys, books, clothes or anything! Let me give you examples of things that are perfectly fine even if you buy of them! A spacious diaper bag, play-mats, rockers and bath tubs! Even though these are super essential, just one of each will do!
The Dad Perspective
It's quite common today to see a dad doing a hands-on job of raising kids. And let me tell you that they do a darned good job of it! I loved the section where her husband shared his experience of being a dad to the twins. His advice is simple and easy to resonate with:
a) Being a parent is the best and most challenging job in the world. Make sure you provide enough support staff and comfort levels at home so that your spouse can take care of the twins and herself.
b) Your responsibility and expectations from you will not end after a point). It's a big change for everyone around you so please be more empathetic, understanding and spend more time with your family
c) Enjoy the growing up years of the twins, it'll be so much fun to see them grow/ learn and do new things. This would never come back, so don't miss it!
Encouraging Individuality In Twins
My boys are like chalk and cheese. The only 4 things that bind them together is their love for books, music, football and cricket. For starters, we never dressed the twins alike! Of course, it helped immensely that they were fraternal and not identical.
I loved the way she wrote about how to to let the twins handle and believe in their own identities. Some of the things that struck a chord were these:
– Spending one-to-one time with each of them: Each of them will have a different narrative of how the day was!
– Not comparing: As parents we follow this to the T. While one loves sports, the other one is comfortable reading a book. Never compare their interests. It helps them build their own individuality.
– Praise them: Each one has their own identity and it is important for you, as a parent to praise what they excel at.
Availability
This book has been written as a part of Blogchatter e-book carnival. It is available for free download for a limited time. You can grab your copy here.
You know I could go on, and if I did, then you wouldn't need to download the book! So I'll stop here. I hope you enjoy reading this book as much as I did!
You can download the book here:  https://www.theblogchatter.com/download/charu-sareen-gujjals-parenting-twins/
Raising children is a huge responsibility. Sometimes you have to play that bad cop when your child makes a demand that is not reasonable. As a parent, ensure that you are raising a child that will grow to be a good human being. Isn't that what the world needs today? Do download the book A-Z of Parenting Twins, and you'll have an access to a beautiful way to bring up your children.