[vc_row][vc_column][vc_column_text]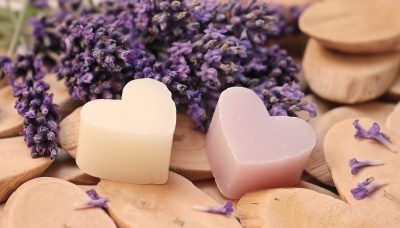 Of late, with everyone opting for greener ways of living. My introduction to shampoo bar was a decade ago, with a brand that was laden with chemicals. Lush shampoo bars were my introduction to solid shampoos. Honestly, shampoo bars are not the first option one makes, but when you make that switch there really is no looking back. When I looked up the reasons to use shampoo bar soap, I found so many that I had to share my list with you.
11 Reasons to Use 
Shampoo

 

Bar

 Soap

If you looking for one reason, let me give you 11! Yes, 11 reasons to use shampoo bar soap and be more eco and environment friendly. Bookmark, share and tweet this post because you are very soon going to switch using a shampoo bar/shampoo bar soap.

There are many pros and cons of washing your hair with a shampoo bar/bar shampoo. Let me be honest, you either love a shampoo bar soap or you hate it. When you first start using it, a shampoo bar soap can make your hair feel dry and brittle or oily and sticky, depending on your hair type. But I'll focus on just the pro's because there are no cons according to me. Here is my list of 11 reasons to use shampoo bar soap.
1. A perfect green choice
Shampoo bars are an excellent green choice. You know why?  Because they eliminate the need for a liquid shampoo which are mostly packaged in plastic bottles. And let's realise that plastic contributes to a landfill.  A shampoo bar soap is packaged in paper or eco-friendly materials that can be recycled. Liquid shampoo bottles can neither be recycled and in all probabilities, the plastic bottles that they use are not recycled. Not only is it a waste of resources, but also makes us increase our ecological footprint.
2. Free from chemicals
Now, there are loads of shampoo bars available in the market and not ALL of them are chemical-free. So my suggestion would be, like always, choose a shampoo bar that is chemical free. A shampoo bar gets it's lathering ability through ingredients like reetha and shikakai. These ingredient are super gentle on the hair and will keep them soft and manageable.
I am writing a post on the best natural shampoo bar soaps available in India. Want to know which brands made it to the list? You'll have to wait till 31st July! 
3. Lasts really long!
Yes, a shampoo soap bar actually lasts longer than a liquid shampoo. Most shampoo bars are large in size, so you can also cut them in 2-3 pieces and use them. So, shaking that nearly empty bottle of shampoo can be given a miss! Because you actually know how much of the shampoo bar is remaining.
[amazon_link asins='B06XJ3YD9P,B01D47EWIQ,B076SBYFD3′ template='ProductCarousel' store='pratsm-21′ marketplace='IN' link_id='ab31ad7a-9262-11e8-a18a-8baa03e9f0a6′]
4. Value for money
One of the major reasons to use a shampoo bar soap is the value for money factor. It isn't over-priced at all and because it lasts long and is free from chemicals, I know that I am choosing the best option for my hair. Shampoo bars in India are priced anywhere between INR 200 to INR 500. Of course, there are international brands as well that are priced on the higher side.
5. Eco-friendly packaging
A solid shampoo bar soap actually needs no packaging. Since these need to be shipped, if you are not buying it from the store directly, there will be minimal packaging that is included. Most shampoo bars that I have seen are packed in paper (that I tear up and add to my plats) or in reusable pouches and containers. Isn't that a lot more easier on the environment? Satliva sends their shampoo bar in a cute reusable cardboard box. Earthy Sapo packs its soaps in recycled paper and yes, you can use it for the plants or add it to your compost pit. Burst of Happyness sends their soaps and shampoo bars in these cute cotton potli's that can be reused to store anything you want at home.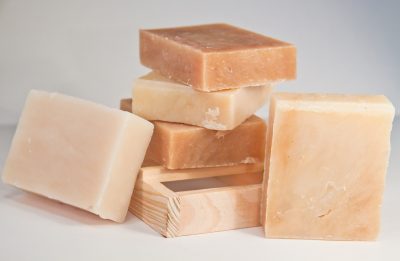 6. Eco-friendly & Natural ingredients
A solid shampoo bar soap will use eco-friendly ingredients. For example, rather than using "fragrances", they will use pure therapeutic grade essential oils. These natural essential oils are great for your hair and scalp and works towards keeping your tresses healthy. Tea tree essential oil is commonly used for dandruff. Lavender essential oils are used to soothe an itchy scalp and keep your scalp healthy. The all natural, organic and chemical-free ingredients will cleanse and moisturize your hair.
7. Travel friendly
Yes! A shampoo bar soap is actually travel friendly. Most airports may have a regulation on carrying liquids in the cabin baggage and if you haven't sealed it well, it can leak and spoil your clothes. With a shampoo bar soap, you can take as much or as little as you want, depending on how many days you are travelling. Cut a piece according to your requirement and place it in a tin box. No more worries about leaking shampoo bottles.
8. Use it to the last bit
Just like you cannot get all of the toothpaste out of the tube, you can't get out all the shampoo out from the bottle. You'll end up tossing out a shampoo bottle with enough shampoo in it to last at least a couple of washes. A shampoo bar soap can be used to the last bit, till it disappears as you lather your hair.

9. It's a multi-purpose bar
Sometimes a shampoo bar soap is more than just a shampoo. For example the Coconut Milk Hair & Body Bar by Burst of Happyness can be used as a shampoo bar and a soap bar as well. I am sure that there are other brands as well that double up the shampoo bar soap as a normal soap, but this is one Indian brand that I am aware of. Doesn't that make it a versatile soap?
10. Leaves your hair squeaky clean
Even if you have oiled your hair, a shampoo bar soap will clean your hair really well. The best way to use a shampoo bar is wet your hair thoroughly and circle the shampoo bar on the scalp and slowly move towards the tips of the hair working up a rich lather. Massage the scalp for a few minutes with the finger tips to let the lather clean your hair really well.  Shampoo bar soaps will effectively wash any excess dirt, oil, or styling products out of your hair. And it does not strip your hair of its natural oils. The end result is a mane of squeaky clean hair that is nourished with every use.
11. Omit the conditioner
Most shampoo bars will also condition your hair naturally. So you will not need an extra conditioner to go with the shampoo bar. However, some hair types just need a conditioner to tame the tresses. So you can  use an ACV rinse after you have shampooed your hair. You can make your own ACV rinse.  Add ½ tablespoon of Apple Cider Vinegar (ACV) to 1 cup of cold water. Just pour this complete solution through your hair after you shampoo. Let it stay for at least 1 minute before you rinse it off completely.
[amazon_link asins='B07BKXRTXF,B00F8AR2JE,B01N1QE4K7′ template='ProductCarousel' store='pratsm-21′ marketplace='IN' link_id='9ade6f2a-9269-11e8-9bf3-fbd4b48e2d45′]
The benefits and reasons to use shampoo bar soap are many! So instead of getting another bottle of liquid shampoo, give a shampoo bar a try. I am sure that you will never switch to a liquid shampoo again. Not only will you use every bit of it, but you'll also not cause to a landfill.
Have you tried a shampoo bar as yet? If you haven't, wait for my next post where I will share some of the best shampoo bars available in India. And if you have, share in the comments which one is your super favourite shampoo bar!
[/vc_column_text][/vc_column][/vc_row]