Pregnancy is an exciting time – there's so much happening, it's hard to keep track! It all starts with the amazing news that there's a new person growing inside you, which is usually followed by weeks of nausea. That phase passes, and you're just beginning to get comfortable when you find that nothing fits you anymore! Don't spend a bomb; because the good part is that you can look elegant and beautiful with these pregnancy fashion tips to look your best
You may have the same job and the same lifestyle you had before getting pregnant, but your changing body turns all your usual wardrobe choices upside down. Of course, there's the fact that you get bigger, but you may also notice that the shape of some parts of your body are different. You also feel warmer or colder than you usually did. And you also have less time and patience to struggle with a pair of tight jeans every morning!
All these reasons are why many women just give up and stick to oversized t-shirts and sweat pants all through their pregnancy. Nothing wrong with that, of course, and comfort is key. However, wearing this look day in and day out can lead to a lack of confidence and you lose out on some fun styling opportunities for your bump.
You may have seen celebrity Moms looking super cute sashaying through town, flaunting their baby bump, and they get enough 'behind-the-scenes' help for every look. However, it is entirely possible for us regular people to look nice during pregnancy too – without spending a bomb!
8 Pregnancy Fashion Tips to Look your Best
So here are some simple common-sense pregnancy fashion tips that'll help you look your best through all trimesters, without sacrificing comfort or breaking the bank. It really is possible! So here are some pregnancy fashion tips to look your best.
1. Don't buy anything – yet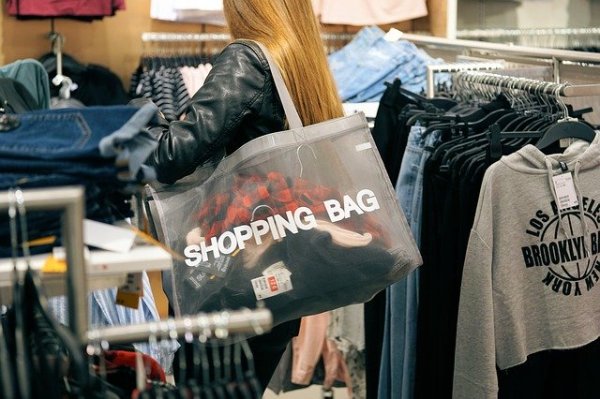 When you're pregnant for the first time, it can be tempting to go out and buy a full maternity wardrobe with all those celebrity-style cute tops. Wait!
In reality, most of your regular clothes will fit just fine during the first trimester. As you enter the second trimester, you can still wear the ones that aren't too tight or constricting. It's for the second half of the pregnancy that you'll have to actually consider if you need to buy anything new.
Even then, you might still find that some of your clothes work, like dresses with a good flare, or anything with stretch. Don't forget to check out your husband's wardrobe – men's clothes are quite comfortable, and can work well with a little extra styling.
Maternity clothes can be expensive, so many Moms find that just going up a few sizes in regular clothes works well, and you can get these during sales. Buy only a couple of things at a time, since your size will change every month. Choose clothes that will expand or stretch and try to get tops that'll also work for nursing, after the pregnancy.
If you need to attend an event while pregnant, see if you can borrow a dress or rent one. You may also be able to mix and match pieces from your wardrobe and your friends to come up with a unique look.
2. Get the right foundation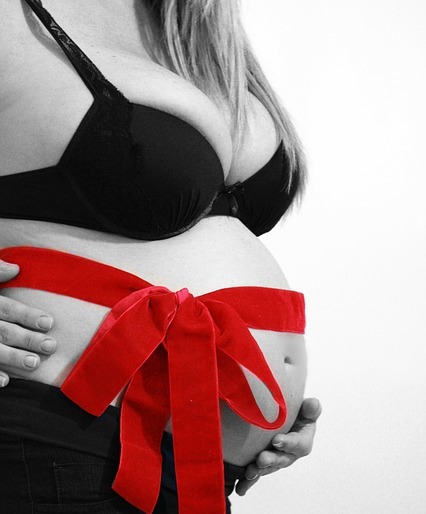 While it's recommended to not buy any new clothes until you absolutely have to, undergarments are an exception. Getting a good foundation is always important, but doubly so during pregnancy in order to support your growing body.
You may be able to go with your regular bras for the first trimester, but after that, it's better to get fitted by a professional. A good bra that offers proper support is not just comfortable, it makes everything you wear fit beautifully.
Many women find underwires uncomfortable during pregnancy, so you can go for non-wired supportive bras with wider straps. If the cups fit but your rib cage feels wider, get a bra extender that'll keep your regular bras going for longer.
3. Opt for pregnancy-friendly fabrics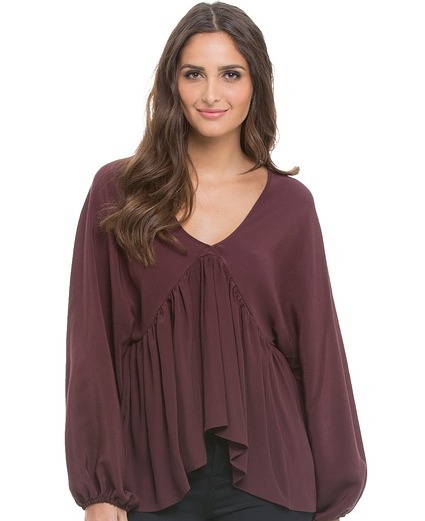 Choosing the right fabrics when shopping for maternity clothes is important for two reasons – comfort and sustainable style.
Pregnancy hormones are going to make you feel all over the place, and you may alternate between feeling hot or cold faster than non-pregnant people. That's why it's best to go for light, breathable and natural fabrics like cotton or linen. These allow the skin to breathe, keeping you feeling fresh and comfortable.
Going for fabrics with a flowy nature will make them fit nicely over the bump, and work well all through pregnancy and beyond. Make sure the fabric is soft and non-constricting, so you can take them off without trouble. Dressing in layers is the best way to adjust your own temperature wherever you are.
4. Pick elastic waistbands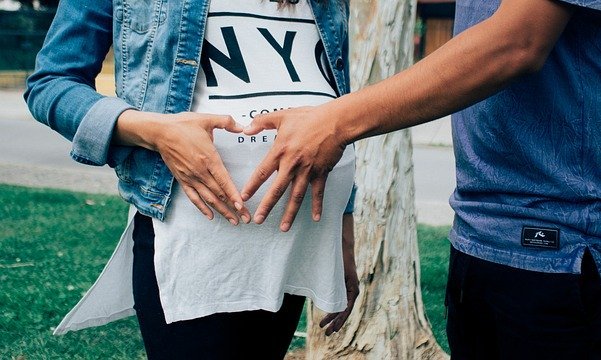 Since your belly is what's going to see the biggest change, your bottoms are what'll stop fitting first. However, fabrics with stretch like leggings and sweat pants will comfortably fit throughout pregnancy.
When buying new pants, go for those with a completely elasticated waistband. Maternity jeans are specially designed to accommodate a growing belly, and are a worthy investment. They often work well after pregnancy too.
As for your regular pants, you can still wear them for the first half of pregnancy. If they don't fit the way you usually wear them, you can let them rest under the belly. Go for dark, neutral colors for a more flattering look.
5. Choose the right silhouette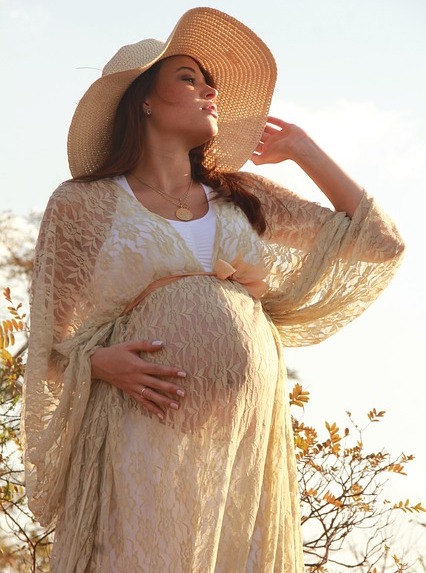 As your pregnancy advances, you'll start getting frustrated about how certain clothes look on you. This is why it's important to keep in mind the right silhouette, especially in the final trimester.
Empire line tops and dresses are very flattering to the pregnant body, as they drape beautifully around all your curves. Another good option is a wrap dress that hugs your body perfectly. When going for tops, choose longer ones that go beyond the hips.
Thicker fabrics and baggy cuts can create an overall bulky look which can make you feel frumpy. Avoid this by carefully looking for the right fabric as well as the silhouette.
6. Befriend dresses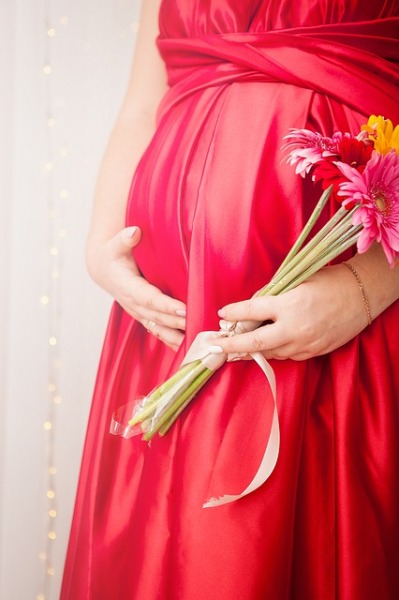 As you enter the second part of your pregnancy, you may find it a pain to put on and take off jeans or pants. This is a great time to switch to dresses. Wrap dresses are the perfect choice for pregnant women and suit all body types. Maxi dresses are also popular with expecting Moms, since they offer comfort along with ease of movement.
If you have to attend an event, a slip dress will work well, thanks to its clean lines and evergreen cut. As long as you get the right fabric and cut, dresses are among the best things to give your pregnancy style a boost.
7. Experiment with accessories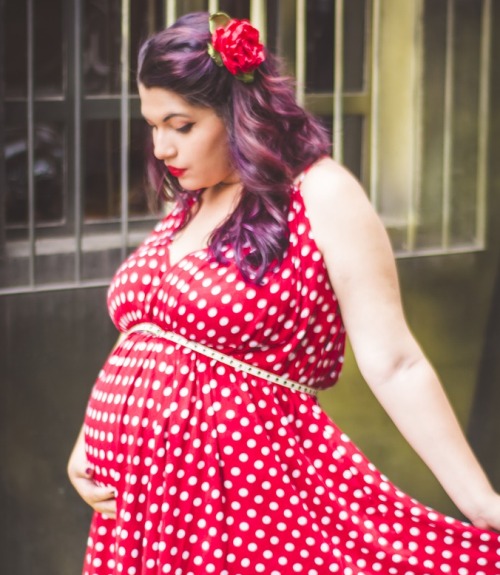 Accessories are an easy and inexpensive way to add that extra zing to your pregnancy outfits. This is a good time to go bold and experiment with chunky necklaces, scarves and stoles or a different style of hair accessory.
Accessories like scarves and belts don't just brighten up an outfit, but they can also fix your silhouette. A loose, baggy shirt or t-shirt gets a little more definition with a well styled scarf. Belts help in adding shape to a dress, so you can create an hourglass figure without actually having it!
8. Finish with the right footwear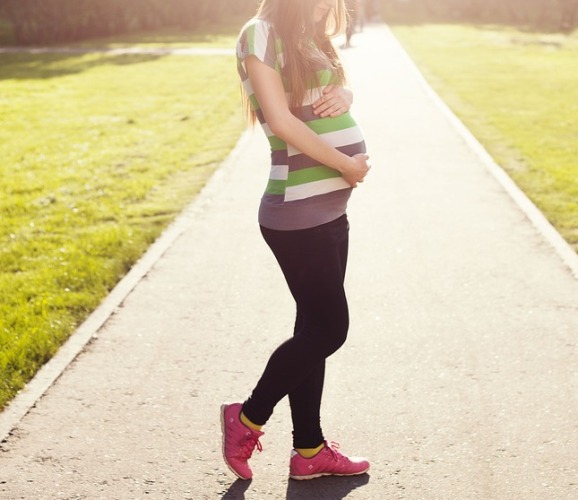 Footwear is a very important consideration for pregnant women, since their feet and ankles tend to swell. By the end of pregnancy, your shoe size may go up a size or two. Even before this happens, it's better to get some comfortable, practical shoes that you can wear every day.
As you enter the latter half of pregnancy, your center of gravity shifts, which means you have trouble balancing yourself. This is why stilettos or pointy heels are not recommended for pregnant women.
Flats or shoes with good arch support are the best for pregnant women. If you need a bit of heel, it's better to go with wedges than pointy heels for more support and balance.
To make dressing in the morning easier, it helps to create a capsule wardrobe with a few complementary colors – this will make mixing and matching easier. This will help after the baby is born too, when you can automatically create outfits without having to think! While trends are fun, the most important priority will have to be comfort, so don't worry too much about fashion rules when you're pregnant – if you're comfortable and confident in what you're wearing, that's all that matters!
This post originally appeared on the Mamaearth blog. You can view it here.