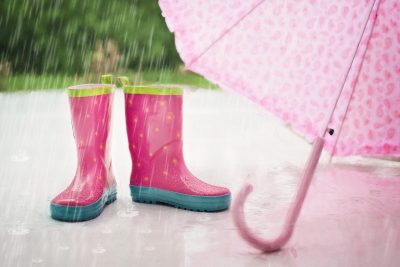 While I love the rains, watching the flowers bloom in my mini balcony garden, sipping on some piping hot adrak ki chai and pakodas, I can't ignore those pesky flies that make an unwanted entrance into my home. With the rains come in the bugs, mosquitoes and flies. The dampness around is pretty much a breeding ground for these insects. So if you are looking natural ways to keep your home bug free this monsoon, you should be bookmarking this post!
6 Natural ways to keep your home bug free this monsoon
Before you pick up that chemical laden spray to keep your home bug free, try these methods that not just chemical-free but also safe for you and the environment. Trust me, you won't ever go back to those chemical laden alternatives again. Here are some natural ways to keep your home bug free this monsoon.
Use ingredients from your kitchen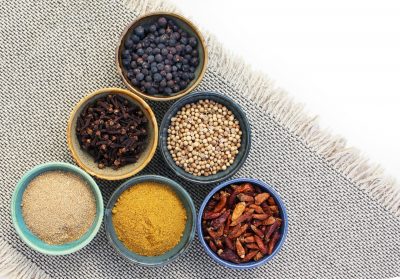 Yes, you read that right. There are ingredients in your kitchen that can repel those bugs and insects.
Crushed bay leaves: For some strange reason roaches do not like the smell of bay leaf. So you spot some in your kitchen, keep a handful of crushed bay leaves or better still blend it into a fine powder place a spoonful in corners to keep the insects at bay.
Cloves: Well, you also need sweet lemons for this one! Take a sweet lime and add cuts around it. Place cloves in these cuts and hang it in a place that has flies or mosquitoes.  A pomander lasts about 4-5 days.
A few leaves of fresh basil also act like an insect repellent. So if you have a basil plant at home, pluck a few leaves and leave them around your home for a natural fragrance as well as to repel the insects.
Make your own insect repellent spray

Now, these will not be as strong as the store bought ones and you will need to reapply this frequently. Essential oils of lemon, citronella and eucalyptus are known to be excellent mosquito and insect repellents. The best part is that these oils keep away the bugs without any harmful side effects. Take a 150 ml spray/mist bottle and fill it with distilled water. Add 6 drops each of lemon, eucalyptus and citronella essential oils. Add half a teaspoon of pure almond or coconut oil and shake it well before every use. If you want to spray this on clothes or your furniture, then don't add the oil to the mixture.
Make a repellent air-freshener

Sounds intriguing? Well, it is also easy to make. Take a small empty glass jar with a lid. With a nail and a hammer make some holes on the lid. About 7 – 8 holes should work fine. Empty a packet of baking soda (approx. 50 gms) and add to this powder 10 drops each of lemon, eucalyptus and citronella essential oils. Mix well and place it in any room you want to deodorise. Customise it according to your requirements, opt for some lavender if you want to place it in your bedroom.
Use Camphor

Yes, the same one that you use to light a diya. Camphor is known to be a very good insect repellent. Add some water in a diffuser well and drop in a 3-4 tablets of camphor tablets in it. Place a tea light candle to let the camphor work its magic. You can also place a few pellets of camphor in the corners of your home. Just ensure that they are not in the reach of babies and pets!
The post was originally written for Quint Fit. You can read the rest of the post by clicking here. 
What are some of your favourite natural ways to keep your home bug free this season? Share your tips with me in the comments section. 
[amazon_link asins='B076ZWJVSS,B01N1KX8SF,B01A25DZ54′ template='ProductCarousel' store='pratsm-21′ marketplace='IN' link_id='18030489-8759-11e8-a603-dd59f5934668′]
Follow Me On…
FACEBOOK | TWITTER | PINTEREST |elephant journal |INSTAGRAM |QUORA
*All of my reviews are based on my own personal experiences with the brand/products. If it is a sponsored post, it is indicated. Most of the brands and products reviewed are what I have tried and tested and truly recommend! All Photographs are (C) Pratibha unless stated otherwise.*