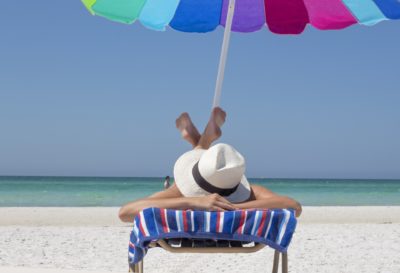 **** This post has been updated on 26th May 2021. ****
A sun tan is one of the very common problems we face in the summer. With a variety of products, all claiming to be the best tan removal products, choosing the right one can get very tricky. However, the good news is that there is a variety of natural tan removal products in India, and they are 100%  chemical free. With the scorching heat, it is very common for most of us to get tanned or get a sunburn. 
Here is the list of chemical-free, organically made and natural tan removal products in India in 2021. This post has been updates to add the new line of products ad delete the discontinued products. 
15 best natural tan removal products in India in 2021
While applying a sunscreen is necessary it is also important use tan removal products especially when we step out in the sun with uncovered hands and face. Despite all that protection, sometimes the tan is here to stay. I am listing some of the best natural tan removal products in India that you can use to get rid of the tan. These are a mix of packs, scrubs and oils. 
Juicy Chemistry – Saffron, Rose & Australian Sandalwood Face Scrub
This little tub of goodness smells like Christmas in a jar. Guaranteed to perk-up dead skin cells and uplift your mood, soothing rose is combined with the warming smell of sandalwood and skin rejuvenating saffron threads. A super gentle exfoliating scrub, you can use this on the face and body as well. Go on, treat yourself! I have used this scrub/body polish earlier and all I can say is that it works like a charm! Priced at INR 700, you can buy this from their online store.  You can use the coupon code Pratibha to get a flat 15% off. 
Mamaearth – Ubtan Body Scrub with Turmeric & Saffron for Tan Removal
Experience deeply exfoliated skin after you scrub away dead skin cells, and germs from the upper layer of the skin. The natural goodness of Turmeric & Walnut Beads reverse sun damage, giving you brighter, glowing, and healthy skin. Every day is a bright day with Saffron! It lightens dark spots and keeps your skin supple. Safe enough to use everyday, but I would recommend to use it not more than thrice a week so that your skin does not dry out totally. Priced at INR 485, you can buy this on Amazon India.
Dr. Sheth's – Multitasking Miracle Cream
Get ready to nourish, moisturize and hydrate your skin with this multi-tasking miracle cream from Dr. Sheth's. This dermatologist formulated moisturizer helps combat a number of issues faced by Indian skin including pigmentation, tan caused by environmental pollutants, acne and aging. It is perfect for anyone who is not into an elaborate skincare routine. With regular use, it helps to brighten and repair dull and damaged skin. It is enriched with Narcissus and Niacinamide that reduces inflammation, dryness, and aging. It also controls melanin production and makes skin fairer and removes tan. Priced at INR 1350 you can buy this on their website.
The Derma Co – 
2% Salicylic Acid Mask 
The magnetic pull of Activated Charcoal, Kaolin Clay, and 2% Salicylic Acid prevents any chance for pore-clogging by clearing pores of excess oil and bacteria that may lead to acne inflammation, post-acne pigmentation, tanning and scars. The Derma Co. 2% Salicylic Acid Mask binds to the dirt and helps flush it out of the pores, making enlarged pores less visible. It also helps remove dead skin from the surface, allowing other products like moisturizers and serums to penetrate easily into the skin and work with more efficiency. This exfoliating Salicylic Mask works deep within the skin layers to shed old skin and make way for fresh, smooth skin that is even in texture and complexion. Furthermore, clarification of pores helps tighten lax pores and other compromised areas, preventing premature aging signs like fine lines, tanning and wrinkles. Priced at INR 499, you can buy this from The Derma Co website. 
Juicy Chemistry – Kakadu Plum, Matcha & Blood Orange Face Mask 
This face mask is rich in vital vitamins and antioxidants. Kakadu Plum is one of the richest sources of vitamin C. Matcha and Hibiscus extracts are rich in antioxidants as well that maintains the skin's overall health. Rhassoul and Bentonite clays are effective at drawing out impurities from the skin, while essential oils of Blood Orange and Grapefruit helps reduce impact of sun and free radical damage. Priced at INR 975, you can buy this from their online store.  You can use the coupon code Pratibha to get a flat 15% off. 
SoulTree – De-Tan Face Pack

Detan face pack is a natural blend of herbs like mountain rose, lemon peel and oatmeal that effectively repairs damage by UV rays, heals sunburns, naturally lightens tanned skin while hydrating, toning and revitalising skin. You can empty the contents of the sachet and mix with a hydrosol or plain water. Apply on affected areas or on the face and neck, avoiding the area around the eyes. Before the pack starts to crackle. wet it slightly and scrub in circular motion to boost the blood circulation and exfoliate dead skin to reveal nourished and skin that removes traces of tanning.  Priced at INR 700, these come in sachets and you can buy this on Amazon India.
BioBloom – Anti Tan Oil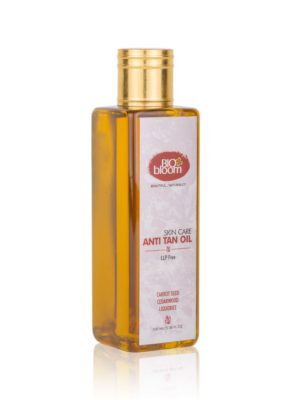 I haven't yet used this, but this one is certainly on my wish!list The Anti Tan Oil by BioBloom is a blend of Liquorice, Cedarwood & Carrot seed. Free from all chemicals, the oil provides protection against UV. It also provides hydration, and a glow to the skin. This blend of natural extracts, essential oils and cold pressed base oils is perfect to take on the sun and reverse its harmful effects! You can wear it for sun protection when going swimming or on the beach. For de-tanning, apply it to the effected/ exposed areas like arms, legs, shoulders etc. and leave on for about 30 minutes. Then shower with a mild soap/ body wash. Priced at INR 499, you can buy this from Amazon India
Earthy Sapo – Silky Coconut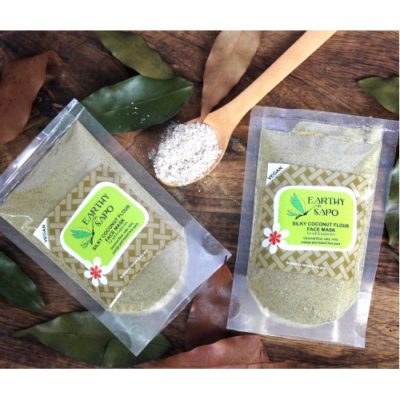 Looking for a cooling and an effective mask that can get rid of a tan? Look up the Silky Coconut mask from Earthy Sapo. It is made with coconut flour, oats flour, orange peel & pudina and is one of the best face mask for glowing skin. Earthy Sapo is fast becoming one of my favourite brands for its 100% chemical free products. While it is primarily a face powder, it also doubles up as a body wash powder. So indulge in a complete de-tan treatment with Earthy Sapo's Silky Coconut Wash. Priced at INR 60, you can buy this from their online store.
Skinsense Natural – Tejas Facial Cleanser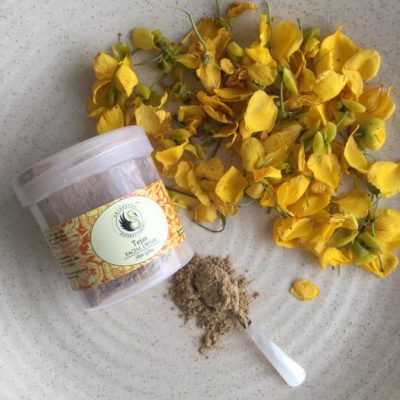 I use the Pankaja variant and I am yet to use this facial cleanser.  Rashmi, the person behind SkinSense Natural recommended this product to me when I was compiling the list of best natural tan removal products in India. Packed with Vettiver root and Ranawara flower, this scrub when used regularly cleanses and nourishes to reveal a clear, radiant, glowing complexion. Formulated with Indian ranawara flower, Indian sweet rose and botanicals,  this face cleanser offers astringent benefits to tighten and diminish the look of pores, while it effectively removes dead dermal cells and impurities, while also hydrating as it locks in moisture to revitalize and promote healthy, supple skin.
Priced at INR 485, you can buy this from their online store.
Omved Therapies – Herbal face & Body Ubtan
If there was one brand that I would trust 100%, it has to be Omved. I have used almost all the products from the skin and hair care range. Their ubtans and soap free face cleansers in something that you must try. My most favourite has been the All Purpose Ubtan. Not specifically targetted at a sun tan, but when used regularly it does help to even the skin tone and add a glow to your skin. They do have another variant called Nagarmotha, but I always have loved the all purpose one a bit more.  The all purpose ubtan is a combination of healing botanicals with nutrient-rich grains that gently exfoliate and deep cleanse, removing excess oil and dirt without stripping off moisture. Priced at INR 399, you can buy this from their website. 
Mitti Se – Wild Essence Face Wash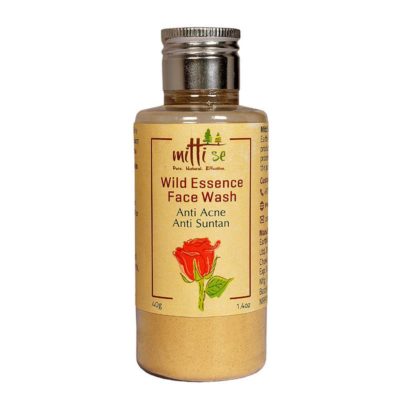 Have you tried the Wild Essence Face Wash by Mittti Se? I was sent a sample of it long ago. It's a powder that you can mix with pure rose water and use it wash your face. I loved to use more as a pack where I would let it stay for a few minutes and gently scrub it letting it exfoliate the dead skin. Packed with almonds, lemon peel, fullers earth, turmeric, essential oils of orange and lentils, the face wash/pack helps to remove the tan gently while nourishing your skin. Priced at INR 210, you can buy this on Amazon India.
Bella Vita Organic – De Tan Removal Face Pack
Bella Vita Organic's Fairness Face Glow Pack is all natural de-tan pack. Packed with goodness of natural ingredients like Bentonite Clay, Apricot Oil, Clove Oil, Grapefruit Extract- this face pack helps to remove sun-tan, lightens blemishes & pigmentation spots, tightens skin. Loaded with Vit. E it repairs skin damage and maintains healthy glowing skin. It also reduces the appearance of open pores by shrinking them. A completely safe alternative to remove sun tan and brighten up skin tone. Wash your face thoroughly, apply a thin layer of face pack and leave it for 8-10 minutes. Rinse well with plain water. Can be used on ALL SKIN TYPES. Priced at INR 299, you can buy this on Amazon India.
Ustraa – De-Tan Cream for Men
So this is for the men who may be browsing this post! I have you in mind! Specially formulated for men, this cream is packed with Vitamin B3 & the magic of Candian Rumex that will help you remove tanning and get an even skin tone. Liquorice Root helps you dodge those dark under-eye circles and discoloration of skin. This cream is free of any bleaching agent or other harmful chemicals that may lead to skin damage. Only good stuff here. It contains Japanese Yuzu which is rich in ceramides that repairs the skin, reduces skin irritation and decreases wrinkles. Priced at INR 192, you can
buy this on Amazon India
.
Just Herbs – Petalsoft Anti-Tan Rose Face Pack
This de-tan pack from Just Herbs is worth a try as it promises to be gentle on the skin. It is an amazing tan removal face pack that is effective but not harsh. Enriched with soft aromatic rose petals, this de-tan pack helps to make the skin radiant and glowing. It repairs sun damage and reduces inflammation. It also fights against the signs of aging. Priced at INR 562, you can buy this on Amazon India. 
Organic Harvest – Anti Pigmentation Cream
This certified organic anti-pigmentation cream helps in reducing pigmentation, intensity of a tan, decreasing melanin production, and giving the skin a healthy glow. It is the best option for a pigmentation removal cream for women to protect the skin from sun damage, prevents wrinkle formation, and provides an even skin tone. Priced at INT 649, you can buy this on Amazon India.
These are some of the products that I can think of when I am listing some of the best natural tan removal products in India. Are you aware of any brand that should be a part of this list? Drop in a comment on the post or mail to me so that I can update this post. 
Follow Me On…
FACEBOOK | TWITTER | PINTEREST |elephant journal |INSTAGRAM |QUORA
*All of my reviews are based on my own personal experiences with the brand/products. If it is a sponsored post, it is indicated. Most of the brands and products reviewed are what I have tried and tested and truly recommend! All Photographs are (C) Pratibha unless stated otherwise.*