They say that hair is a woman's (or a man's) crowning glory. For some of us, this becomes a little too literal, as little hairs stick out and create a crown of its own on our head – the frizz crown! No matter how you style it, it's all ruined in a matter of minutes as the frizz throws your hard work out the window. The good news is that there are natural remedies for frizzy hair that I will share with you in this post.
Why does one have frizzy hair?
Frizz is one of the most common hair problems, and it's not just about appearance. Frizz happens due to dryness, so it's also a cry for help – or in this case, moisture. When hair is too dry, the outer layer of the hair tries to absorb moisture from the air, swelling up and getting all puffy. This is why frizz increases in humidity, since there is more moisture in the air than in the hair strands. Curly hair is also more likely to frizz than straight hair.
There are a few more reasons for frizzy hair:
Too much shampooing, especially with chemical shampoos
Using products that have too many alkaline ingredients
Using styling products that contain alcohol
Over use of heat styling products
Frequent chemical treatments
Insufficient water intake
Nutritional deficiencies
If you're someone who struggles with frizzy hair, I'm sure you look at other women and sigh. "Maybe she's born with it", you console yourself. But maybe it's because she has a few tricks up her sleeve to combat frizz! You can of course, resort to commercially manufactured chemical anti-frizz products, but they'll only end up creating more trouble in the long term.
10 Natural Home Remedies for Frizzy Hair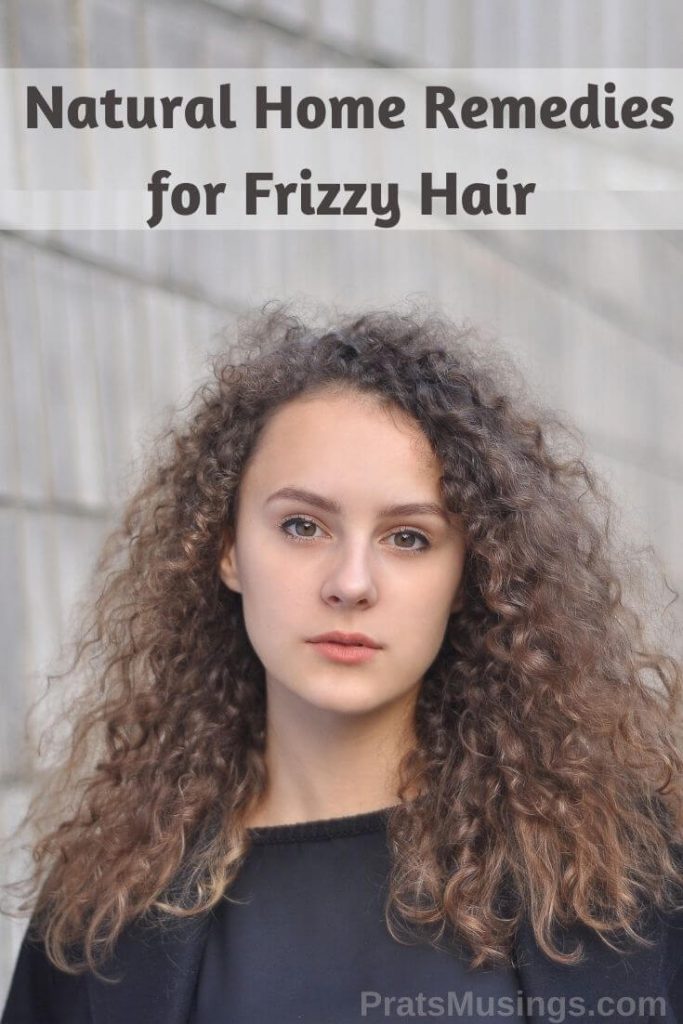 On the other hand, natural ingredients can not just tackle frizz, but they can also improve overall hair health, leading to stronger, shinier and healthier locks, without any side effects! Now that's what we call a win-win! Here are 10 natural home remedies for frizzy hair that can be done with easily available ingredients in your kitchen.
1. Coconut Oil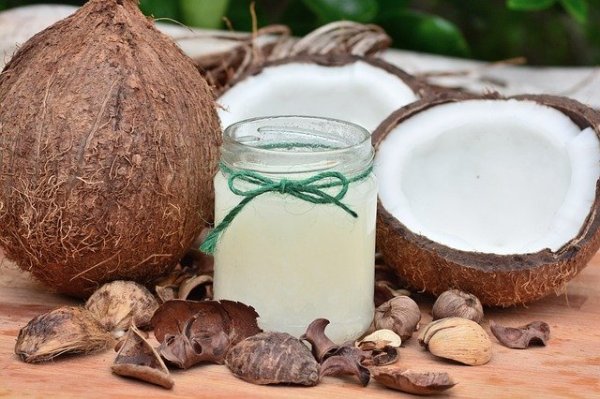 Coconut oil is probably the one panacea for all hair problems, including frizz. Coconut oil is rich in lauric acid and is intensely hydrating. It is also quickly absorbed, and helps lock in the moisture so that frizz is reduced even when you wash it off. What's more, coconut oil can make hair shinier and promote hair growth. 
The best way to use coconut oil is to warm it up a little and apply all over the hair and scalp. Leave it on for 15-30 minutes and wash off with a sulfate-free shampoo. If your hair is really dry, you can even leave the oil in overnight, wrapping your hair in a towel to protect your bedsheets. Do give the Omved Coconut Oil a try!
2. Apple Cider Vinegar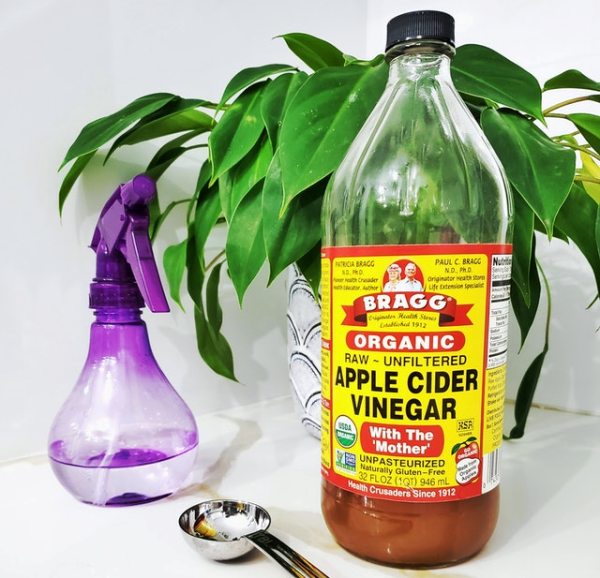 We mentioned that alkaline ingredients can cause an increase in frizz, and that is because hair ideally has an acidic pH. That is why an acidic product like apple cider vinegar works so well to reduce frizz. ACV smoothens the cuticles of the hair strands, so that each strand has that smooth, 'polished' look. ACV also removes product buildup, reduces dandruff and prevents scalp infections.
To use ACV, dilute it with water in a 1:3 ratio and use it as a rinse after shampooing your hair. Leave it on for 3 minutes before rinsing with cool water.
3. Argan Oil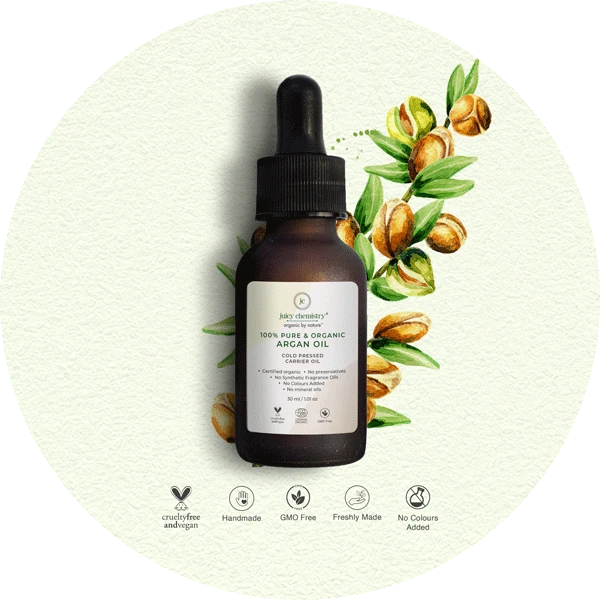 If you go to a store, you're sure to find many products with argan oil as one of the ingredients, but there's nothing like using the real thing! Argan oil has become popular because of its intense moisturizing properties. This is because it contains oleic acid, linoleic acid, Vitamin E and antioxidants – all hair-friendly compounds. Argan oil can also offer protection before using heat styling tools, reducing frizz that arises due to heat.
You need to use only a small amount of argan oil. Apply a few drops to damp hair, making sure to get it throughout your hair, all the way to the tips. Now style your hair as usual and your look will stay undisturbed by frizz.
P.S: If you are buying the Argan Oil from Juicy Chemistry, use the code Pratibha to get some awesome discounts!
4. Raw Honey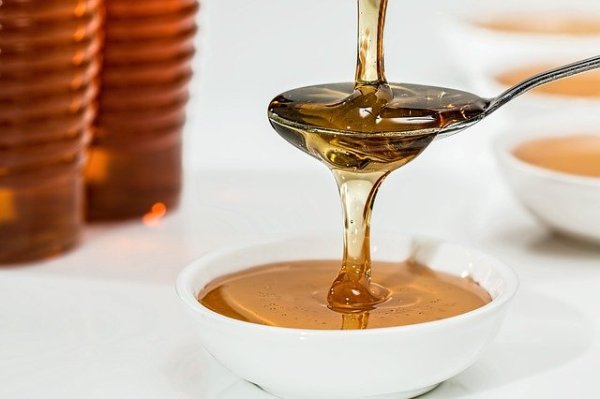 Honey is your hair's sweetheart, in more ways than one! Honey is both a great humectant and an emollient. This means that honey has the ability to moisturize hair strands as well as lock the moisture in, keeping them hydrated for longer. It also strengthens hair, making it smooth, soft and shiny. Honey is also anti-microbial, making it a good defense against dandruff.
In order to get all these benefits, it is recommended to use raw honey or forest honey, rather than the filtered honey sold in stores. Mix 2 tablespoons of honey with 2 cups of warm water and use it as a rinse before shampooing. Let it sit for 30 minutes before washing off with a sulfate-free shampoo and conditioner.
5. Yogurt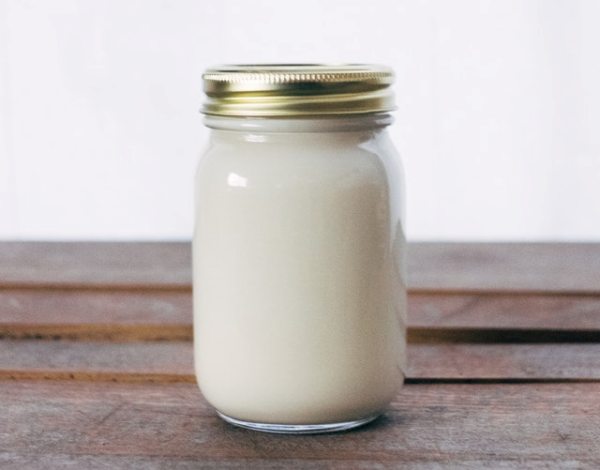 Yogurt is known to be great for the gut, but it's also good for hair. Yogurt is rich in protein, a crucial component of hair health. It also contains healthy fats which nourish hair from within, keeping it moisturized and frizz-free. The acidic nature of yogurt is ideal for healthy hair, making it strong and shiny.
When using yogurt for hair, always opt for plain, unflavored yogurt. Homemade yogurt is even better as you know it doesn't contain any preservatives. Simply apply the yogurt on washed hair, massaging it throughout the scalp and strands. Cover with a shower cap and leave for 30 minutes. Wash off with a sulfate-free shampoo. You can also mix some honey in the yogurt for added moisturization.
6. Avocado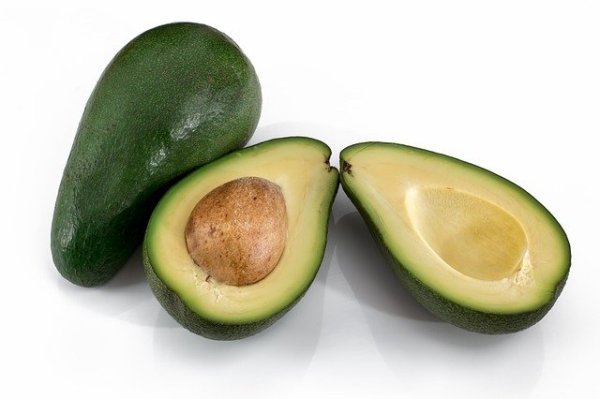 Avocados are becoming increasingly popular in India, and are now available in regular stores too. Avocados are packed with healthy fats as well as Vitamins A and E, which are well known to boost hair health and reduce frizz. The natural creaminess of the avocado also makes it easy to use in home treatments for hair.
To use avocado to fight frizz, simply mash the flesh of a ripe avocado till you get a smooth paste that can be applied on your hair. If it's too thick, add some coconut oil to get the right consistency. Wet hair, squeeze out the water and apply the mask all over the hair and scalp. Cover with a shower cap and leave it on for 30 minutes. Wash off with a sulfate-free shampoo.
7. Almond Oil
Almond oil has been used for generations for healthy hair, and the Vitamin E in it is particularly helpful to fight against free radicals that damage hair. Almond oil is also an excellent emollient, which means the moisture stays put in your hair strands even long after application, so you stay frizz free all day.
You can apply almond oil as you do any other oil, or you can combine it with an egg to get the added benefits of protein. Simply apply the mix over your hair and scalp. Leave it on for 30-40 minutes and wash off with a sulfate-free shampoo. Avoid using hot water or you'll end up with cooked egg!
8. Aloe Vera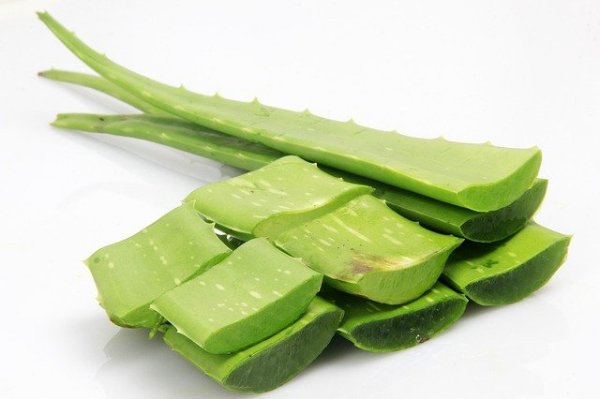 Aloe Vera is known for its skin moisturization benefits, but it works just as effectively on hair. Aloe vera gel coats the hair strands in a protective layer, trapping down the moisture and making the hair cuticle appear smooth and shiny. The result is frizz-free, soft and shiny hair. Aloe vera can also increase hair growth by stimulating the hair follicles.
The best way to use aloe vera is to mix the gel with a carrier oil like coconut oil in equal amounts. You may need to use a blender to get a smooth consistency. Leave it on for 30-60 minutes and wash off with cool water. You may apply a shampoo and conditioner if you like.
9. Banana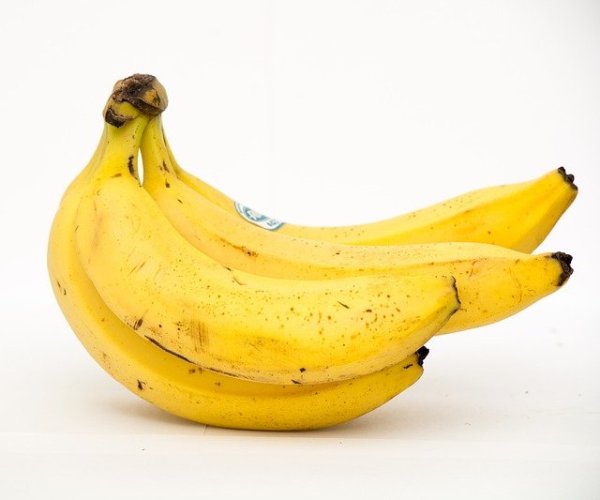 Bananas are a super food not just after your workout, but to tackle frizzy hair as well! Bananas are rich in potassium, as well as hair-friendly vitamins and nutrients. They are great at nourishing hair, keeping the outer layers well moisturized and the cuticle flat and smooth.
Bananas can be applied on their own, but they're often combined with honey to make a killer combination against frizz. Simply mash a ripe banana and add a spoon of honey. You can also add a carrier oil if you like. Mix to make a smooth mask and apply all over the hair and scalp. Let it dry completely before washing off.
10. Coconut Milk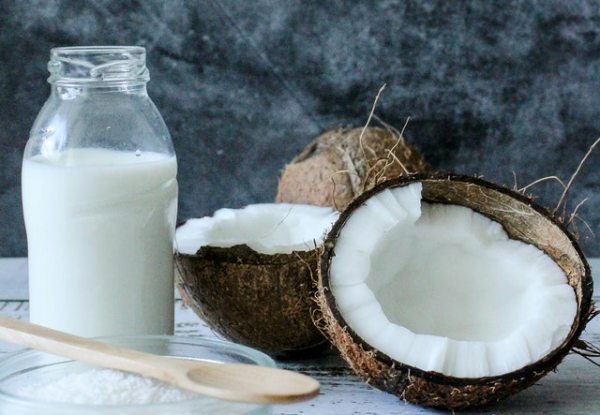 Just like coconut oil, coconut milk also has a load of hair benefits, including the healthy fats and lauric acid. Coconut milk is a great alternative to those who find coconut oil too heavy or if it weighs down your hair. Coconut milk is great at hydrating hair as well as encouraging better hair growth and healing damaged hair.
To use coconut milk for hair, warm it up in a pan – just don't let it get too hot. Pour it over your scalp and hair and wrap your head with a towel right away. Leave it on for 30-60 minutes or even overnight, and wash it off with water.
Other Tips to prevent Frizzy Hair
Eat a balanced diet comprising of all the food groups, especially protein, healthy fats and Vitamin E
Drink at least 8 glasses of water every day, more if it's hot or you sweat a lot
Don't shampoo more than 2-3 times a week, less if your hair is naturally dry
Use a sulfate-free shampoo that's made of natural ingredients
Use silk pillowcases that are gentler on hair than cotton, or wrap your hair in a silk scarf
Cut down on the use of hot styling tools
Wear a hat or scarf when going out in high humidity
Use an old t-shirt or microfiber towel to dry hair and avoid rubbing it
Avoid using hot water on hair, go with lukewarm or cool water