It's been a crazy year! COVID-19 did a good job of making us realize how we could live without a lot of things and also gave us time off for ourselves. There were two sides for me, one part saw me crazily enveloped with work and as the year drew to an end, I find myself more relaxed by taking up what I can focus on! It also gave me the time to focus on what I really wanted to do. That's where I changed my perspective to know more minimalist beauty trends.
On a brighter side, I have been following the minimalist beauty trends ever since I started, on the sadder side, I took a step that could affect me as a blogger and that was to stop collaborations. Instead, I chose to pick up products that I wanted to use from any brand instead of getting a huge hamper that would literally gather dust at times.
What are Minimalist Beauty Trends?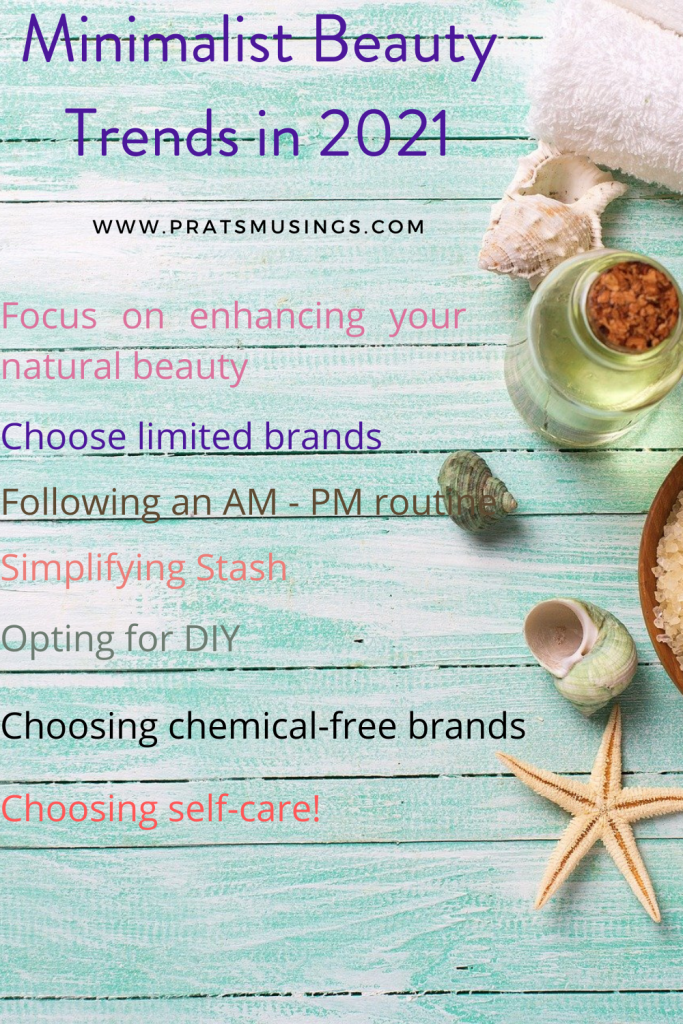 Women's regimes become increasingly complex as brands continue to introduce new products to address previously unmet needs. The list in endless. From miracle creams that promise glowing skin overnight or that cream that assures the wrinkles will be gone forever in 7 days! While succumbing to the promise that reveal a new you, most of us get caught in the trap of hoarding products because we want to look good!
This is where minimalistic beauty trends steps in. I am sure with the pandemic of 2020, the new rage will be minimalist beauty trends in 2021. In fact a lot of people have already started embracing minimalist beauty trends in their life.
Minimalist Beauty Trends in 2021
Here are some easy ways to clear the clutter (if you have been hoarding it) and embrace minimalist beauty trends. It's truly not very difficult to change the beauty lifestyle once you realize all the products are not quite worth it! So, let's look at some minimalist beauty trends you can adopt in 2021
Focus on enhancing your natural beauty
Let's break the myth that no one looks beautiful hiding behind their makeup. If you follow the path of minimalism you will realize that you need just the basics for your skin to enhance it's natural beauty.
For someone who loved my collection of Lancome, Estee Lauder and Chritsian Dior, it was with a heavy heart that I chose to ditch my collection of lipsticks to move to a more sustainable and eco-friendly alternative.
I have moved to using lip tints that are vegan, 100% chemical-free and safe for you and the earth. If you are choosing the path of being a minimalist, it really is all about enhancing those features that you find most beautiful in yourself. Using a tinted lip balm lets your lips shine with natural brilliance and what's better is that it doubles up as a blush that gives you something more to experiment with! As someone who is a no make-up person, using the tinted lip balms from Daughter Earth gave me a confidence boost, which I feel is the most effective minimal makeup look I can achieve.
Sticking to limited number of brands
Sounds daunting right? But let me assure you it's totally achievable. After close to 8 years of experimenting with brands, I have zeroed in to a few brands that I stick to and use them on a repeat mode because I know that they give me the results I am looking for. Of course, these brands are 100% chemical-free and made with naturally derived ingredients. Some of these brands are:
Omved Therapies
This is a super special brand, close to my heart because I have been using their products ever since it was launched. I have used almost everything from the list; but what remains my favorite are their blended oils, the dhoops and the Glow Face Wash.
Daughter Earth
Pretty much everything! Barely three years old and this brand has waltzed it's way into my heart in many ways. Again, I have used almost all the products, but my skin care regulars are the face wash, Sacred Lotus Body Butter, Eternal Rejuvenating Serum, the Eternal Youth Phytonutrient Moisturiser, Serum Absolut, Probiotic Eye Serum with Ceramides and the Lip tints. You can use the code pratibha15off to get a flat 15% off on anything you buy at their site.
Juicy Chemistry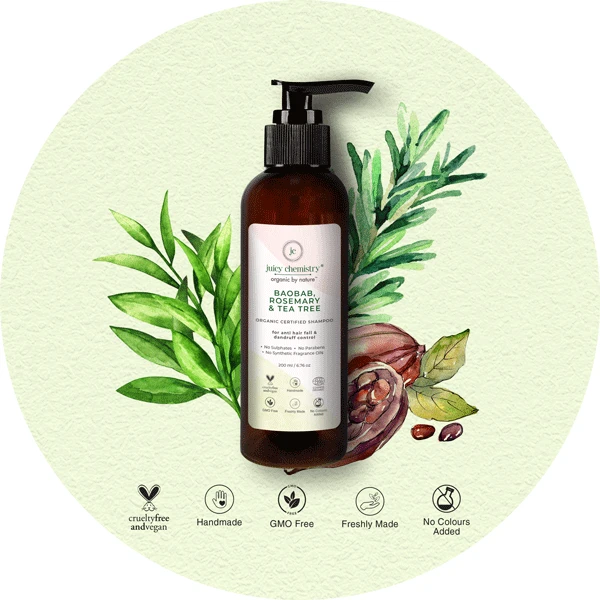 Yet another brand that is a staple in my hair and skin care regime. What I love from their collection is their body oils, body butter, the scrubs that double up as face masks too, the tea tree shampoo and Helichrysum and Rosehip face oil that really has worked wonders in reducing my pigmentation. P.S: Use code Pratibha to get a 15% off when you shop from Juicy Chemistry.
Mamaearth
Yet another brand that is a staple in my hair and skin care regime. What I love from their collection is their hair masks and the newly launched face sheets that makes my skin feel like a million bucks. And not to mention the body scrubs that exfoliates the skin super gently and leaves it soft and supple.
Following an AM – PM routine
I think this plays a really important role in embracing minimalist beauty trends. Stick to a CTM routine with products that you trust. For example, you can use a light moisturizer in the morning. Opt for a face oil in the evening routine so that your skin gets adequate nourishment as you sleep. Always use a toner. My current favourite is the Helichrysum and Vetiver toner from Juicy Chemistry that hydrates the skin all year round.
Simplifying Stash
Trust me, this is a major major learning for me! It's difficult but doable. The thing is I still have loads of stash, enough to last me a year and a half! And hopefully I will NOT fall for sales anymore! But I did clear out a major chunk of the stash by giving away a lot of stuff. What I am left with is products from just a handful of brands that I totally vouch for!
Opting for DIY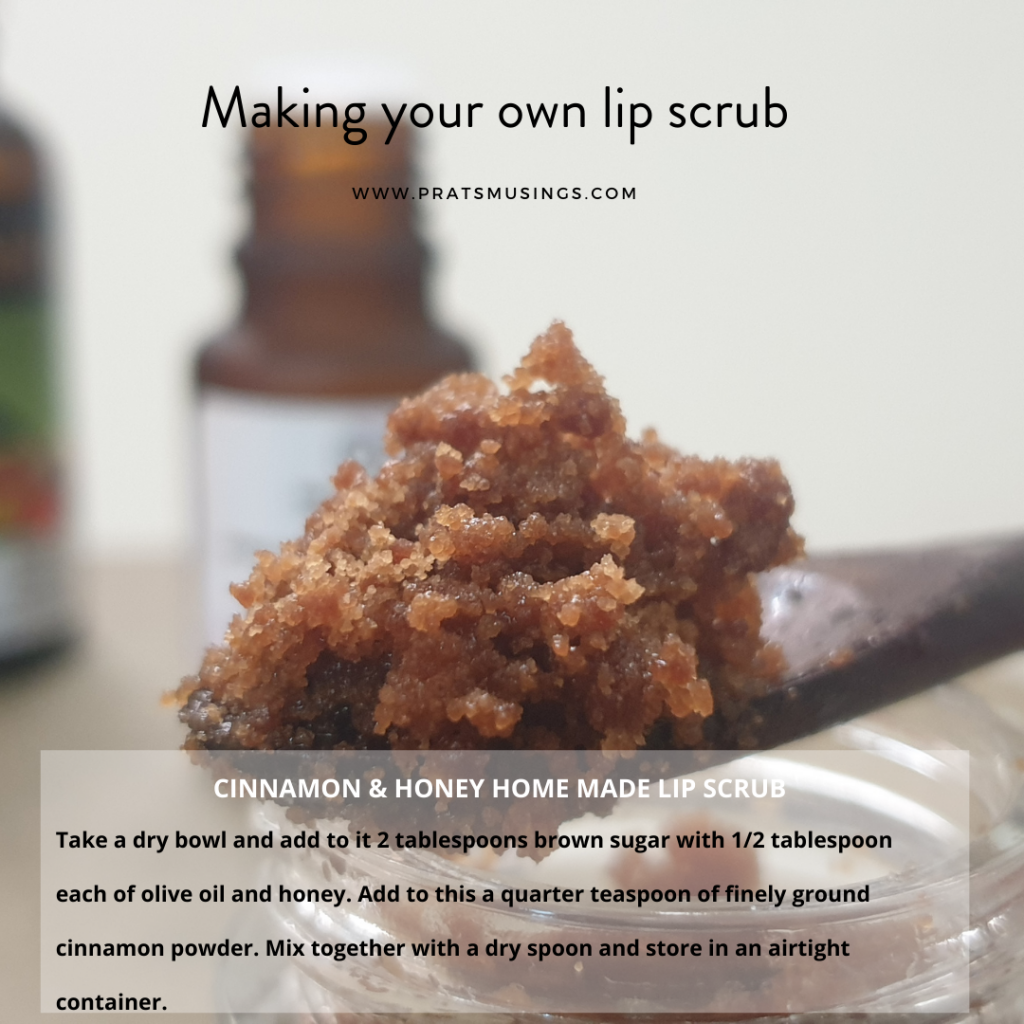 If you have been following my blog, you will know that I love DIY's. Of late, I have been super lazy and resorting to buying products that meet my needs. 2021 will certainly be more of DIY's and trying out recipes from ingredients easily available in my kitchen! So brace up for more DIY stuff that will come your way. Scrubs, lip balms, herb infused hair oils and more. The next year will see me making this herb infused hair oil that I saw on my blogger friend, Mayuri's website.
That was my take on Minimalist Beauty Trends that are going to be catching up soon in 2021. Can you think of any other beauty trends that are going to be a hit as we bid adieu to 2020? Drop a comment and let me know.
Please do stop by this post and read more about the Minimalist Beauty Trend that's played a huge role of shaping my life.