Exfoliation is a very good way to get rid of the dead skin and rejuvenate yourself. Using a body polish is a good way to get rid of the dead skin and nourish dull and sallow skin. If you have been following my blog, you know how much I love scrubs! In this quick post I will share with you a recipe on how to make your own body polish.
But did you know that you need different types of scrubs for different parts of your body? You cannot use a foot scrub to exfoliate for your face because your face has tender skin. Similarly a mild scrub used for your face will not really cleanse your feet and hands as effectively. These are easy ways to exfoliate your body and get rid of the dead skin. The first and foremost suggestion is to identify your skin type and then start with the process. In this post, I am sharing the recipe of a simple yet easy to make body polish. As the name suggests this one has spices. I like to make this body scrub instantly because I love the fresh spice fragrance.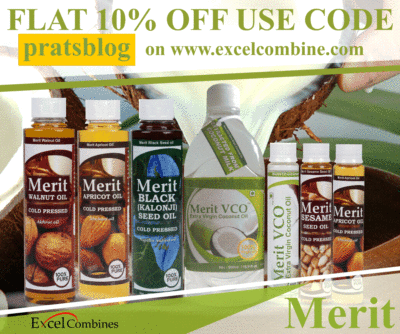 Make your own body polish
Fine granules of brown & white sugar- 2 tbsp each
A fine powder of one clove, quarter an inch of cinnamon, about four pinches of nutmeg and one green cardamom.
Two grated almonds
Half a teaspoon of fresh grated ginger
Pure coconut oil –  about 2-3 tbsps
3-4 drops of lavender essential oil
A clean bowl
If you like the rawness of the spices, use a mortar and pestle to powder the spices for the scrub. However if you have sensitive skin, do make a very fine powder of the spices and sieve it to use the fine powder.
Warm the coconut oil in a double boiler and combine all the ingredients together and mix for about a minute. Let the oil be warm if you want when you use it because warm oil is known to  relax your body. Massage in circular motions to boost the circulation.  You can use this body polish for your entire body except the face. Leave the body polish on for at least 5 minutes and wash off with warm water. if you feel your skin is too oily, use a mild soap or a SLS and paraben free body wash. You don't quite need a moisturiser post this scrub, but you do need to scrub the bathroom clean!
What are the benefits of body polishing?
Helps exfoliate dead skin and brings up the fresh healthy cells
Promotes new cell growth.
Gets rid of the dryness of the skin and the oils moisturise, nourish and hydrate the skin.
Helps remove the dirt and grime from the body.
Boosts blood circulation and helps you relax.
The spices leave a warm and tingling sensation on the body and this makes it one of my favourite body polish! If you liked this recipe and want to read more, you can download my e-book which has more recipes for you to try! You can also stop by my blog to read more DIY recipes. It is easier to make your own body polish so that you know what you are using is good for your skin.
Note: Due to the fresh ginger used, it is advisable to make the body polish that would last just one use. Do not store polish because the ginger can make the polish go bad. Do you have your own recipe to make your own body polish? Share it with me in the comments. 
Follow Me On…
FACEBOOK | TWITTER | PINTEREST |elephant journal |INSTAGRAM |QUORA
*All of my reviews are based on my own personal experiences with the brand/products. If it is a sponsored post, it is indicated. Most of the brands and products reviewed are what I have tried and tested and truly recommend! All Photographs are (C) Pratibha unless stated otherwise.*