The most beautiful sight in the world is a child going confidently down the road of life after you have shown the way." – Confucius 
A year ago, my husband and I made a list of chores that our 6-year-old twin boys could do at home. Each chore had a price assigned to it that the child doing it would earn. We were thrilled at having found out a way to teach our children how to help around at home and at the same time earn money. We thought we were right on the track on how to raise self-reliant children.
But my joy was short-lived. A friend who had come to visit us looked at the chart and had a hearty laugh. She asked me if I was serious. Not knowing what was so funny about the chart, I nodded nervously in the affirmative. She looked at me and said, "These are not chores. They are simple contributions that should be coming from your children. You don't need to pay them for it. You don't get paid to cook a meal and clean up the mess they create, do you?"
I must admit that I was gutted. What I thought was a fabulous idea turned out to be a bribe that I would be paying my boys to help me with the chores.
After much thought, I concluded that what I intended to do was teach my children to be self-reliant, but my approach was wrong.So, how to raise self-reliant children and why is it important?
Carolyn Tomlin in her post, '10 Ways to Create Self-Reliant Learners', published in EarlyChildhood News urges parents to give their children the opportunity to suggest options, and be mindful of their feelings about the choices they make.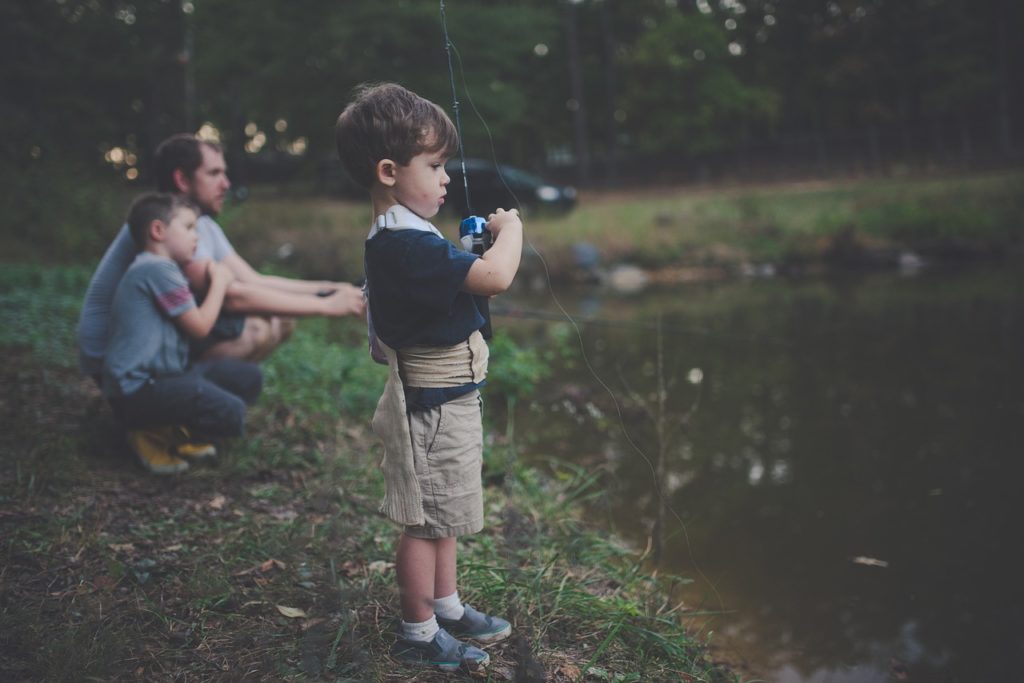 How to Raise self-reliant Children
Teaching children about self-reliance makes them understand how to manage their emotions and behaviour. Self-reliant children tend to be independent and are more likely to develop better academic and social skills. They are also more mindful in nature and better aware of the choices they make.
Parents need both patience and practice to ensure that their children learn the skills that would make them self-reliant. Here are some of the most recommended methods to help you make your child self-reliant.
Guide them instead of doing the task for them
Most parents are guilty of overprotecting their children. They tend to solve the problems for their children because they don't want their children to suffer any kind of failure, disappointment or frustration. But, not allowing children to develop skills that would help them deal with a multitude of issues later in life can backfire. If you are also one such parent, avoid your parental instinct of taking over and completing the task for your child. Take a deep breath, step back and guide your child on how to complete a task on his own. The joy of achievement that you would see on your child's face and his increased level of confidence would make the effort worthwhile. Try it!
Step back gradually
My boys love working in the kitchen. But being an overprotective mom, I was initially worried that they might hurt themselves while cooking. So, whether it was teaching them how to roll chapattis or preparing a cup of tea or getting a simple breakfast ready, initially, either I or my husband was around to ensure that they were safe while learning to do things on their own. As a parent, teach your child how to do things on her own, and step back gradually once you are confident that she can do it all alone. Jessica Lahey's book, 'The Gift Of Failure: How The Best Parents Learn To Let Go So Their Children Can Succeed', talks about this.
This post was originally written for Parent Circle.  You can view the rest of the post by clicking this link.
Follow Me On…
FACEBOOK | TWITTER | PINTEREST |elephant journal |INSTAGRAM |QUORA
*All of my reviews are based on my own personal experiences with the brand/products. If it is a sponsored post, it is indicated. Most of the brands and products reviewed are what I have tried and tested and truly recommend! All Photographs are (C) Pratibha unless stated otherwise.*