We all love a healthy, nourished skin. But did you know that not all skin care products may be the right one for you? If you are wondering how to choose the right skin care product, especially when it comes to face creams, you have to first identify what your skin actually needs. And when it comes to face care, whether you choose a hydrating serum, lotion or a cream, you need to first identify your skin type.
How to choose the right skin care product
You may think that all face moisturizers, serums and lotions are the same. After all, you just need to apply it on your skin to get the required nourishment! Right? Actually wrong. There are such a wide variety of moisturizing products, and they all feel, smell and provide different skin benefits. So how do you choose the right skin care product for yourself? Here are some pointers to keep in mind when you choose the right skin care product. Let's explore more to find out which one is the right one for you.
Identify your Skin Type
The first step when choosing the best face cream for your skin is determining your skin type. Based on your genes or lifestyle, your skin type can be any type, and this can also change as the years pass. The most common skin types are dry, oily, combination, sensitive and mature skin. The most common among these is the combination type, also called the normal skin type. Here is a quick way to check what your skin type is.
Wash your face with a mild, natural cleanser and pat dry.
Do not apply anything on your skin after that.
After an hour check your skin in the mirror.
If your skin looks shiny, it means you have oily skin.
When the skin feels dry and stretched, it means you have dry skin.
If you don't see any of the above qualities, take a blotting paper or a paper napkin and leave on your skin for a minute. If you spot any oil blots when you press on your nose and forehead, you have an oily T-zone. This is also a combination skin type.
If your skin feels soft and hydrated, it means you have a normal skin type.
Now that you have identified your skin type, it is time to know how to find the best moisturizer for your face. You can also zero in to lotions, creams and serums depending on the season.
Different types of skin care products
When you choose the right moisturizer according to your skin type, you are also targeting to get rid of underlying skin issues. With the different types of skin care products available in the market, it can be a task to zero in to the right product for your skin care concerns.
Look at the Ingredient List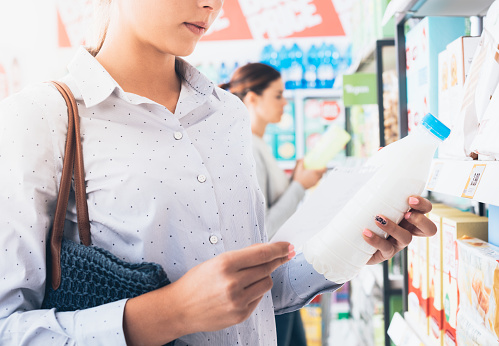 This is a very important factor when choosing face creams, as this is what decides the actual efficacy of the product. Most countries don't have very strict rules for personal care products, so it's up to us to do our own research. Here are some quick guidelines to make this process easier, regarding ingredients to avoid and ingredients to include.
When looking for face creams, avoid these ingredients:
Fragrance
This is an umbrella term and can include just about anything from natural oils to toxic chemicals. Fragrance is basically a blend of aromatic extracts from natural and synthetic ingredients. While it is used in nearly 50% of beauty products, fragrance that is NOT natural has the potential to have a lot of unknown toxic chemicals that can be harmful to your skin. It can cause irritation, inflammation and in some cases, also cause breakouts if you have sensitive skin. Prolonged exposure to fragrance can cause allergies, skin damage, and respiratory issues.  Avoid any product that lists fragrance, perfume or parfum. (read this study)
Parabens & Phthalates
These appear as methylparaben, butylparaben and propylparaben. Phthalate & Parabens are the most common of them all and are listed in soaps, shampoos and lotions.  Parabens can also be found in a few wet wipes. Repeated exposure to parabens can cause tumours, hormone disruption and skin irritation.
Phthalates have been linked to endocrine disruption, that can cause not just reproductive problems but also affect the concentration levels. Prolonged exposure can lead to allergies, asthma and in some cases even cancer.
Formaldehyde
In beauty products, formaldehyde is used as a preservative to prolong shelf life and prevent bacterial contamination. These are known carcinogens and can also cause allergies. Formaldehyde can cause irritation of the skin, eyes, nose, and throat. 
Petroleum Jelly
A strict no-no that should never be present in your skin care.  Petroleum jelly can create the illusion of moisturized, hydrated skin, all the while suffocating your pores. People suffering from skin conditions like acne and rosacea should stay away from petroleum jelly altogether, since such thick emollients can aggravate those conditions.
Consider Added Benefits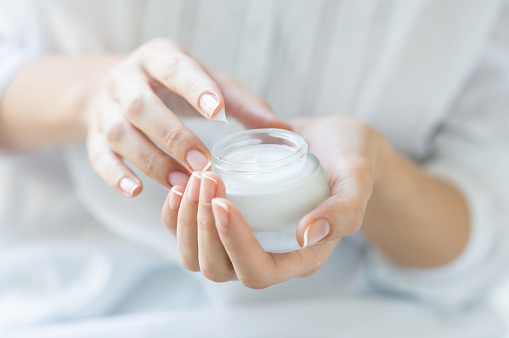 Besides basic moisturization and fixing your skin problems, you may also like your face cream to do some additional work for you. It's the age of minimalism and most people prefer a single, multipurpose cream over a bunch of different products. If you want sun protection, choose a face cream with an SPF more than 15 and with ingredients like zinc oxide or titanium dioxide.
If you'd like an antioxidant boost, look for ingredients like green tea, licorice root extract or chamomile. Ingredients like Vitamins A, C and E offer lots of anti-ageing benefits in addition to intense moisturization. If you'd like face creams specifically for night time repair, go for a cream with retinol that can repair any damage while you sleep.
Avoid being swayed by Packaging
With new products being launched every other day, it's easy to fall into the trap of beautiful packaging and smart advertising. When it comes to skincare products like face creams, it isn't necessary for an expensive product to be more effective than cheaper products. That said, it is hard for a really cheap product to have many active ingredients in required amounts, so get a good quality product from a reputed brand. 
Also avoid face creams in pots and jars, since this will expose the product to air, which can reduce the efficacy of the active ingredients. Instead, opt for creams in tubes or pump containers. It's a good idea to read product reviews, but always remember that everyone's skin is different, and no matter how a person's skin looks now, it is difficult to know how good it is without knowing how the skin was at the start.
When choosing creams for your face, avoid products for the body since the skin on the face is thinner and more delicate than that on the rest of the body. Body lotions and creams can clog pores on facial skin and cause breakouts. For best results, apply the face cream after a wash on damp skin. Always do a patch test before starting any new product, so you don't end up causing any unwanted reaction on your face.
Bookmark and save this post so that you know how to choose the right skin care product!