It's one of the most beautiful times of the year, when everyone around the world is in a festive mood, ready to welcome a new year filled with hope. It is the season for gifting, decorating and getting together with friends and family.  What a lovely time indeed! And what's better than knowing how to celebrate a sustainable Christmas?
While all these activities are pleasurable in themselves, they do contribute to a great deal of waste and pollution. Packaging company GWP group states that 3 million tons of extra garbage is created during this season alone. Americans use a whopping 1,25,000 tons of plastic packaging in the period from Thanksgiving to Christmas – so imagine the whole world's output!
9 Ways on How to Celebrate a Sustainable Christmas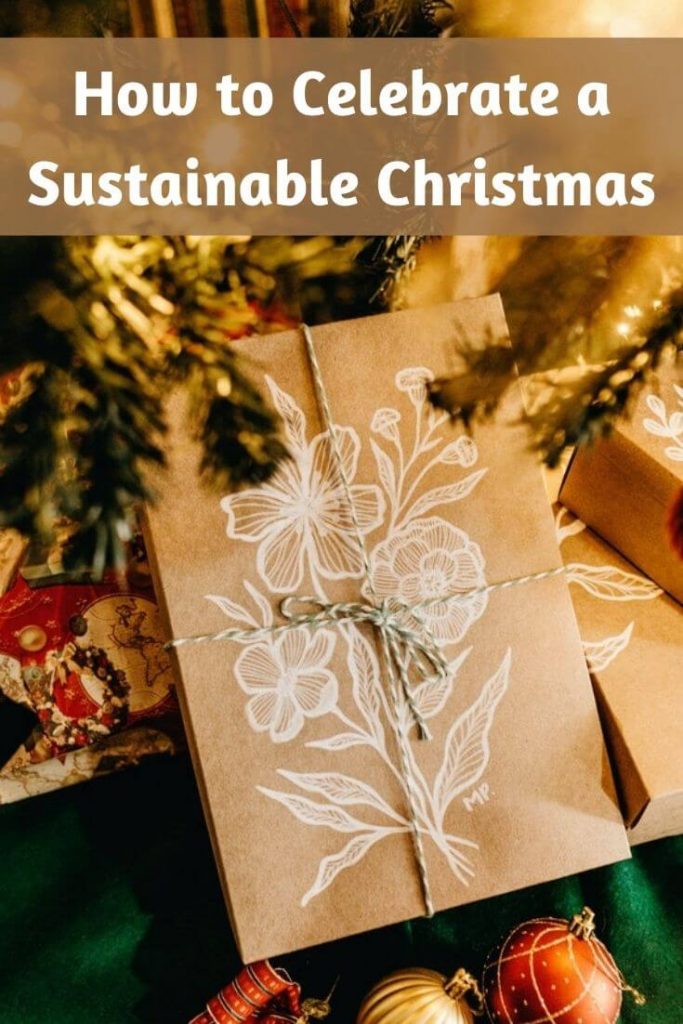 We can make a difference in our own small ways, and together, it'll have a big impact. There are many ways to go about having a sustainable Christmas, by making minor changes in the way we cook, shop, eat, decorate – the joy and the fun remains just the same! Here are some easy ways on how to celebrate a sustainable Christmas.
Opt for mindful gifting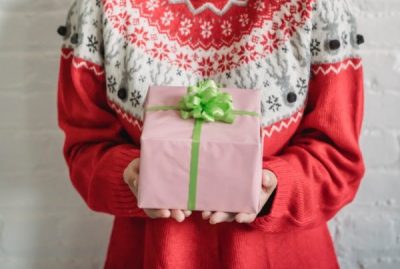 Let's start with the gifting because everyone loves good gifts! And it is alright to not splurge on gifts too. How about some mindful gifting this year? It pays to be frugal and yet be thoughtful with the gifts. Some of the gift options that don't burn a hole in the pocket and are even sustainable can be gifting plants or maybe a spa treatment that can help your friends and family to feel relaxed and rejuvenated.
Since the new year is also around the corner, you can think of giving them calendars that can be re-filled and reused. And if you are hard-pressed for ideas, gift them a voucher that can be used for purchasing things that they want.
Avoid anything with batteries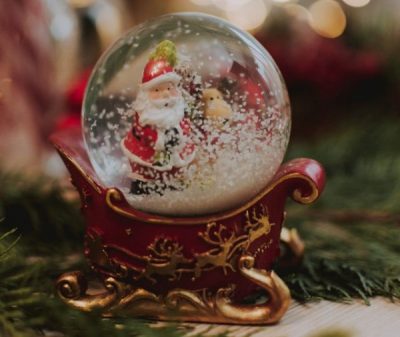 It's amazing how many children's toys still come requiring batteries to work! For one, they are often annoying, with shrill noises and bright lights. Then there's the question of the endless battery buying, without which the toy becomes completely useless. It's no wonder then, that 40% of battery sales are during this season!
Batteries are thrown away once they are completely discharged, and this poses an environmental hazard. This is also true of rechargeable batteries, although they get used much more than single use ones. Avoid this vicious cycle of battery buying by getting toys and gifts that don't require batteries at all.
Be smart with gift wrap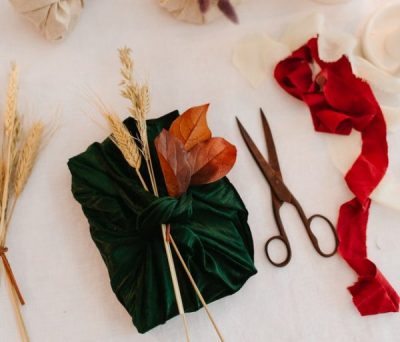 Okay so you've got a gift, now time to wrap it! But before you go buy that shiny roll of wrapping paper, here are some facts. Britons throw away 83 square km of wrapping paper every year, most of which is not biodegradable. Americans throw out enough ribbon to wrap around the whole planet!
Thankfully, this is a problem that has many easy fixes. You can reuse any wrapping paper you already have, which is the easiest solution. You can also use brown paper that is used for wrapping books. Other fun options are newspaper and fabric, as used in the Japanese wrapping system called Furoshiki. You can use twine or strips of fabric to further decorate your wrapped present.
Skip the Glitter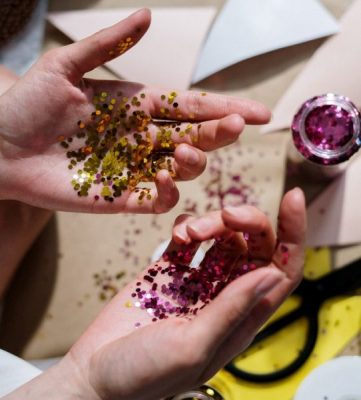 Parents probably run when they hear the word 'glitter', but it's more than a vacuuming nightmare. Glitter is made from plastic sheets, and can pollute water and harm aquatic animals and birds. Unfortunately, glitter is very popular around this time of the year, and many decorations come covered in it.
Avoid this problem by completely skipping anything with glitter. If you need glitter for a crafts project, you may be able to find vegan glitter or eco-friendly glitter. Glitter isn't really that necessary, and you'll be surprised at how good your decor looks even without it!
Avoid food wastage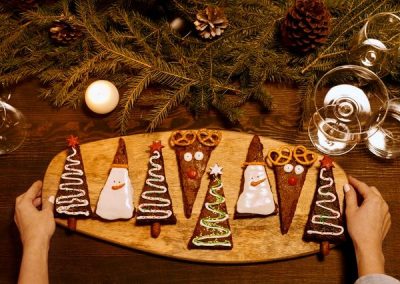 Done with the gifts, now it's time to eat! Christmas dinners are a big deal, since this is when the entire family gets together, along with extended relatives and friends. For this reason, we want this to be a grand event, and sometimes, our enthusiasm gets the better of us and we end up buying too much and making too much!
Keep a check on your grocery shopping, and buy only what you'll need. Buy whatever is in season, and get organic produce and meat as far as possible. When cooking, be sure to cook something which can be reheated and eaten later too. A lot of energy goes into the preparation of a meal, and when food is wasted, all that energy is wasted. If you do end up with leftovers, freeze them so you can use them over the following days.
Skip the disposables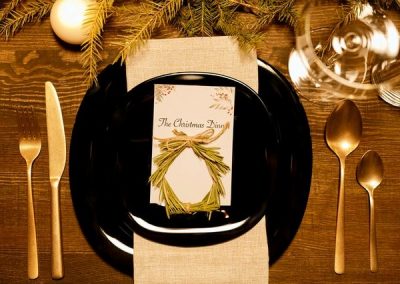 After all that cooking, it can be tempting to go the easy route and use disposable plates and cutlery to avoid doing the dishes later. However, those single use materials end up in landfills, and most of them take decades or centuries to break down. This is the perfect opportunity to take out the good China – after all, this is the festive season! If you really must go for disposables, opt for eco-friendly options that are biodegradable.
Cut down on cards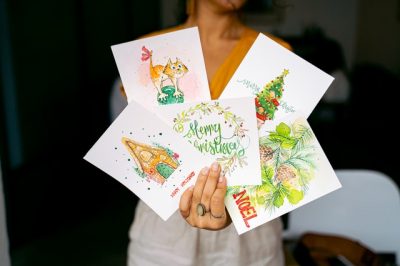 Sending out Christmas cards is a tradition in many families, but the sad fact is that most of them get thrown away, along with all the wrapping paper and ribbon. Apparently, all this garbage discarded during Christmas can generate enough fuel to power a vehicle to travel from the Earth to the moon and back – many times!
The best thing to do here is to go for e-cards than for physical cards. If you do want to send out cards, make them yourself using recyclable materials, or send unique form of cards like a picture that can be framed, or a plantable card that has seeds embedded in it. If you are buying cards, look for companies that use recycled paper to make their cards.
Restyle clothes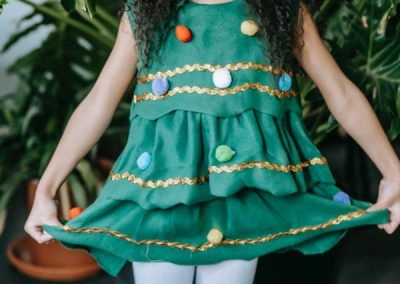 When there's a party, you're bound to think about getting something new to wear, and Christmas seems like a legitimate occasion for it. Yes, you should look your best during this festive season, but you don't have to break the bank or buy more stuff for it. Fast fashion is a real problem for the planet, and is something that can be easily avoided.
A quick search on Pinterest or YouTube can give you loads of ideas on styling a single piece in many different ways, and this is a good time to breathe new life into your old clothes. A little lace, tassels or new buttons can complete change the look of an outfit. Another fun idea is to have a clothes swap with your sisters, cousins or friends, so you can all get new clothes without spending a dime!
Donate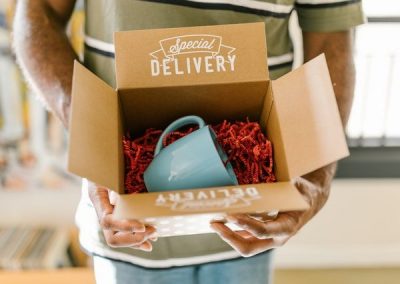 As you decorate your home and wrap gifts this festive season, think about things you already have. To avoid over consumption and to maintain a control on your possessions, it's a good idea to practice the 'one-in, one-out' system. When you get a new dress, get rid of an old one. Collect all these pieces in a box or a bag.
If you collect these pieces over a year, by Christmas you'll have quite a collection that you can donate to a charity shop or thrift store. This will ensure your things get reused instead of tossed in a landfill, and it will warm your heart just a little bit more this season!
It isn't that difficult to opt for sustainable festivities. With these ideas in place, you can know how to celebrate a sustainable Christmas and leave zero landfill too.