Sleep evading you? Is insomnia your best pal? No matter what you do, you end up with mindless scrolling and by the time you realize, you have wasted the precious hours of sleep time. The pattern repeats, till you realize its time you caught up on the sleep to function better. Getting a good amount of sleep is incredibly important for your health. Here are some home remedies to sleep better
Home remedies to sleep better
Did you know that insufficient sleep can also lead to a higher risk of conditions such as heart disease, diabetes, and obesity? Insomnia has been at its peak in these unprecedented times with more people experiencing poor sleep because of the pandemic. Blame it on the mental health, but that is a reality.
Instead of resorting to over-the-counter medicines that provide temporary relief, resort to these home remedies that will aid in good sleep. The best part is that all the ingredients you need are available in your kitchen!
Nutmeg and Milk
Probably, one my most favorite ones. Nutmeg is known to promote nerve relaxation and alleviate anxiety. Nutmeg is packed with medicinal properties that calm the nerves and release serotonin that helps to induce sleep.
Take a cup of slightly hot milk and add two pinches of grated nutmeg powder to it. Don't opt for the store-bought nutmeg powder, instead grate a whole nutmeg to get the powder. Mix in the milk and drink.
MUST READ: 8 ways to promote better sleep
Banana Tea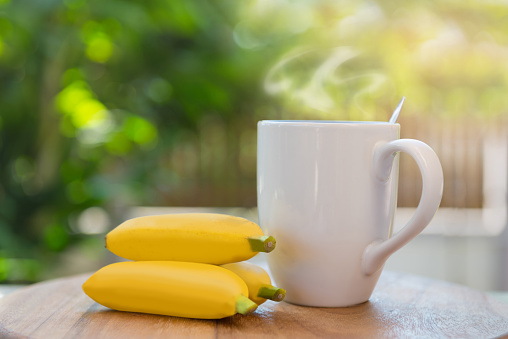 With the number of teas booming in the market, this tea is slightly different and is easy to make. Banana peels are known to be rich in potassium and magnesium, but you cannot imagine eating the peels, can you?
So, the best thing to do is indulge in banana tea. Drinking banana tea helps to relax those tired muscles and promotes relaxation that in turn helps you sleep well.
Turmeric Milk
The good old turmeric is now known as the golden milk world-wide. And the truth is that we have been consuming it since generations for various health reason, be it boosting our immunity or keeping the seasonal flu at bay. But not many know that turmeric milk is also a great help for those who have restless sleep and have insomnia.
This post was published in Quint Fit. You can read the rest of the post here.