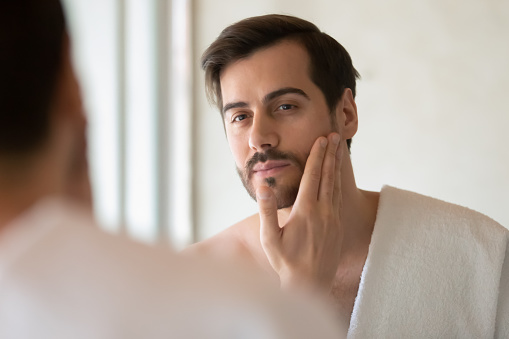 So, a lot of men have reached out to me asking me why I don't talk about grooming essentials that every man should have! I agree, my focus has been a lot women-centric, but I promise that I'll add some awesome posts for men too!
Yes, with the #SelfLove movement doing the rounds on social media, why should men be left behind? There is taking time out for yourself, indulging in workouts and more, but what about getting on the bandwagon where I share with you some grooming essesntials that every man should have!
How about getting a grooming routine from scratch? Believe me, A CTM (Cleansing, Toning, Mositurising) regime is as much applicaple to man as to a woman. Of course, add some exfoliation too. Simple cleansing tools like a light-weight chemical-free face wash, a scrub, soothing gels, serums, soaps, shampoos and conditioners can work wonders in your grooming. So are we ready? Here are some grooming essentials that every man should have.
Grooming essentials that every man should have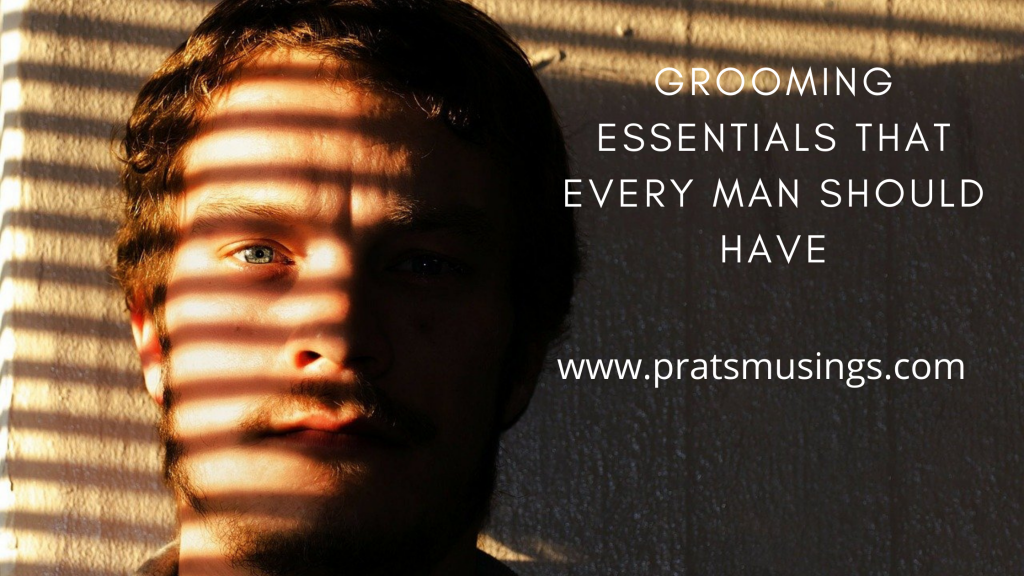 With the market flooded with so many options, it can be tricky to choose the right products for yourself. But as I have always said, 60% of what you apply on your skin and hair is absorbed by it, so when you choose products, always opt for chemical-free products because they are mostly vegan and do not contain any harmful chemicals like SLS and parabens.
Here are some grooming essentials that every man should have. Here's a quick guide to all the things that you should add to your grooming routine.
Omved Clear Face Wash for Deep Cleansing
Activated charcoal is the buzzword in the skin care industry today. Omved's Clear Face wash is packed with activated charcoal that helps to deep cleanse and purify your oily and blemished skin. The cleanser is a blend of activated charcoal, hydrolyzed wheat proteins, healing extracts, and plant-derived cleansers; all good for your skin! Activated charcoal is the not-so-new buzzword in the skin care industry, but it certainly has created a storm! Activated charcoal in this facewash deeply penetrates the skin, gently exfoliates to unclog skin pores and effectively removes deeply embedded dirt, grime and other environmental pollutants to leave you with fresh-looking skin. This ultra-gentle formulation also helps preventing acne and breakouts without over-drying the skin. You can buy this from Amazon India here.
Neem Body Scrub with Neem & Tulsi for Skin Purification
A refreshing cleanser that offers radiance and gentle exfoliation. Crafted with skin healing herbs like neem and Tulsi, its anti-inflammatory properties helps to remove toxins and germs. It not just exfoliates the skin gently but also keeps acne and back acne at bay by reducing the excess oil production. Suitable for all skin types, but especially great for those with oily skin. If you are exposed to environmental pollutants on a daily basis, add this scrub into your exfoliating regime. Plus this can also be used on your face! To use: Massage onto wet skin in a circular motion, allowing the granules to clear dead skin. Rinse gently with water. You can buy this from Amazon India here.
Arata Natural Hydrating & Non-Drying Body Wash with Coconut & Citrus Extracts
This hydrating body wash from Arata effectively deep cleanses pollutants and dirt in the gentlest way possible, leaving your skin squeaky clean, healthy, and shiny. Great for those who live in polluted urban environments, and those who want a gentle cleansing experience. Created with an all-natural blend of coconut and citric extracts to hydrate and moisturize your skin. The ingredients make it a great option for those who want to make the switch to plant-based showers. With a rich, clean-rinsing lather, this unique plant-based body wash leaves your skin soft, supple and renewed. The formula replenishes your body of its natural hydration, rejuvenating it delicately every single day.You can buy this body wash from Amazon India here.
Cedarwood and Hemp Beard Oil
A good beard needs to be groomed and trimmed every so often. Our nourishing beard oil brings together the perfect blend of oils that not only softens and controls the frizziness, but also moisturizes your skin. Just a couple of drops of this oil will tame your beard. So get ready to say no to an unruly and messy beard. maximum efficacy on application. Use the code Pratibha to get a discount when you shop at the Juicy Chemistry website.
Lime, Ginger & Rice Soap by Juicy Chemistry
Reverse and repair tanned and patchy skin with this soap that brightens skin, reduces signs of ageing, and provides intense hydration. Rice water, an oriental skin-rejuvenating elixir, possesses skin-brightening properties for flawless, younger-looking skin. A natural toner with powerful antioxidants. Lemon-Ginger duo improves blood circulation and combats discoloration.
Made using the traditional cold process method, our soap retains all the vital plant nutrients during the manufacturing process and hence imparts maximum efficacy on application.
Use the code Pratibha to get a discount when you shop at the Juicy Chemistry website.
Teatree Toner by Soap Square
Tea Tree hydrosol is a good astringent. You can use it to tone, firm and tighten skin as well as shrink large pores and reduce excess oils. It has anti- fungal and anti- inflammatory properties. After cleansing your face, use this tea tree hydrosol as a facial mist to tighten acne and prevent further breakouts. Spritz on some of the mist/toner on your face for extra hydration! You can buy this product here.
Daughter Earth Eternal Rejuvenating Serum
Serums are for women is big myth! Trust me, the serum is a perfect unisex serum. This dermatologically tested, 100% active, preservative-free, multi-functional serum oil is a skincare game-changer with the power of 21 active botanicals.
Tamanu, Sandalwood and Licorice work to even the appearance of skin tone
Wild Seabuckthorns, rich in carotenoids and Vitamin-C nourish the skin
Rose, Cica (Gotu Kola) and Marigold soothe and calm the skin from stressors
This facial oil is rich in skin-loving lipids, antioxidants, flavonoids and nutrients (Vitamins E, C and B), helps skin microcirculation and delivers nutrients to the deeper layers for a rejuvenated and radiant skin. If you are looking for something lighter or a non-oil based product try the Bakuchoil Serum by the same brand that actually also prevents your skin from the harmful UV rays. You can buy this serum here. Do use the code pratibha15off to get a discount!
Shaving Soaps by Rustic Art
Organic shaving soap reinvents shaving in a way where the organic and natural content of the soap are not only good on your skin, but also for your brush and the razor as the combination of oils and butters used in its formulation increase its efficiency and life. It creates a stable lather that lasts longer, in turn, rendering the process smooth, leaving behind a supple and soft skin. Suitable for facial & body hair and beard. You can check the entire range of shaving soaps from Rustic Art here.
Arata Natural Regenerating 5 in 1 Anti-Hair fall Super Shampoo
The shampoo is packed with powerful extracts of onion oil, argan oil, and apple cider vinegar, each of which offer therapeutic benefits when it comes to preventing hair fall and thinning caused by chemical damage. It alos helps reduce the tell-tale signs of dandruff. This revitalizing blend of effective natural ingredients restores the natural moisture of your strands, giving you lush, radiant hair. This refreshing combination of extracts boosts the natural circulation of your scalp, while moisturizing and repairing dry, damaged hair. You can buy this from Amazon India here.
Conditioning Hair Butter by Earthy Rhythm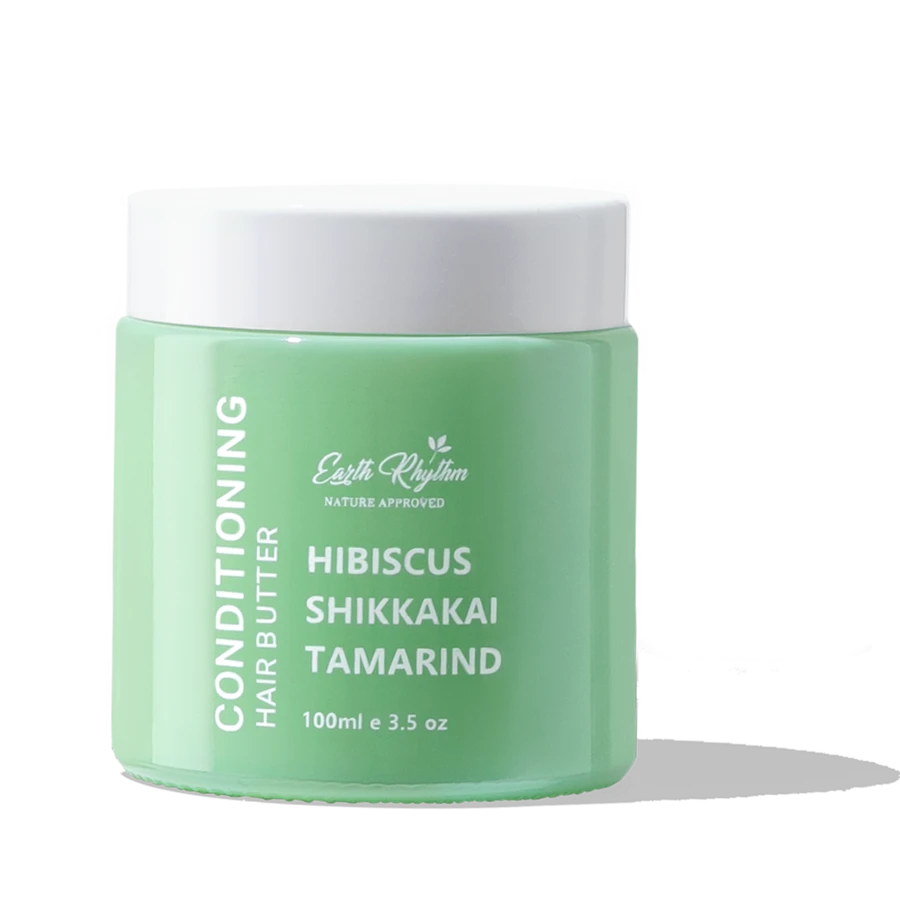 Tamarind and Shikakai have been used for hundreds of years by Indian women to protect and nourish their hair because these plants are rich in powerful antioxidants. Shea Butter has anti-inflammatory properties that help reduce redness and scalp irritation by providing healing effects without clogging the pores. Additionally, as a natural product, it's safe to use on all types of hair, even hair that's damaged, dry, or color treated. It can be used as a pre-shampoo mask or as a leave-in conditioner. Apply a small amount to damp hair. Then, comb or use fingers to detangle. Style as usual. You can buy this product here.
So there you go! Now that you are spoilt for choice, you can choose from a really wide range of grooming essentials that every man should have! What is your pick going to be? Drop a comment and let me know! Will you?