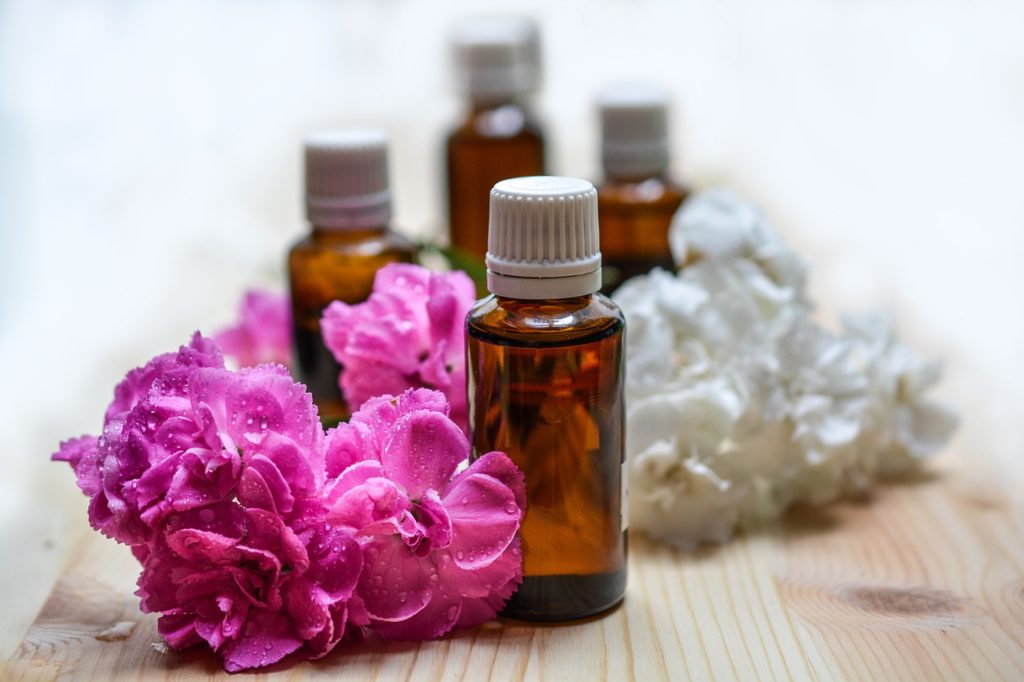 With the rains come in a plethora of infections that range from a decrease in the immunity to a burst of viral infections and more. Ayurveda has long used essential oils in its treatments. There are a lot of essential oils that actually work wonders for you hair, skin and health specifically in the monsoons.
5 essential oils for the monsoon
Essential oils are pure in nature and it makes a very potent formula to work on your skin, hair or even health. It is always important to buy pure and unadulterated oils and in purchase history, I have always found the blended oils from Omved to be one of the best. Essential and blended oils help to nourish your skin and hair while also healing it. Here are some of my favourite essential oils for the monsoon.
 Neem Oil
Neem oil is your one stop shop for all monsoon-related ailments. Not only is it anti fungal and anti bacterial, but its  natural disinfectant properties also help to keep ailments at bay. Add a few drops to the water you use to mop the floor and you'll keep mosquitoes and insects at bay too. Not just cleaning you home, you can mix it with coconut oil  to give your scalp a good massage and keep dandruff at bay.
Garlic Oil
Garlic may seem like an odd choice for an essential oil, but it is in fact packed with benefits! Garlic oil is anti fungal, anti bacterial and even anti viral, helping to deal with those pesky viral infections on which antibiotics have no effect. It is also known for boosting immunity as well as helping in speedy recovery from cold and flu. Mix a drop of garlic oil with at least 2 tbsp of coconut oil and use as a chest rub to get rid of congestion.
Oregano Oil
Oregano is more than an ingredient used in Italian food.  Oregano oil can help to cure nail fungus. Add a few drops of  oregano oil to hot water in a bucket and soak your feet in it. A perfect deodorizer too! Got a congestion? Add a few drops to hot water and inhale the steam.
Jojoba Oil
Jojoba oil is a must have on your dressing table during monsoons for both your skin and hair troubles. It is ideal to take care of break outs and hair woes without clogging the pore Mix it with coconut oil to tame the frizzy tresses this monsoon and reduce breakage.
Cardamom Oil
Cardamom oil  works wonders to cure nausea. If you are on that rocky boat ride or a long road trip, add a drop of it to a napkin and inhale it when you feel nauseous. Cardamom oil also helps to cleanse the air and ease your breathing.
Remember to consult a doctor if you're pregnant or currently having a medical condition,before using these oils. Always use a carrier oil like coconut oil, and read instructions carefully. By using these essential oils wisely, you can improve your digestion, make your skin and hair look better while feeling upbeat and relaxed all through the rainy season. Don't forget to include these 5 essential oils for the monsoon in your to buy list today! 
Follow Me On…
FACEBOOK | TWITTER | PINTEREST |elephant journal |INSTAGRAM
*All of my reviews are based on my own personal experiences with the brand/products. If it is a sponsored post, it is indicated. Most of the brands and products reviewed are what I have tried and tested and truly recommend! All Photographs are (C) Pratibha unless stated otherwise.*