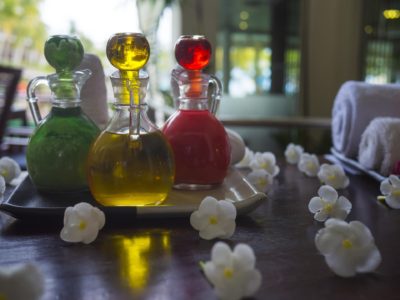 Yes, I love my essential oils and I always end up buying more that what I can use!  With the monsoon setting in, it is important to keep your home insect and bug free. When you use the right essential oils for monsoon, it helps to keep your home bug and insect free. These essential oils are also safe to use for your skin and hair to keep it healthy this season.  I was recently sent a few essential oils by Ecotique and I realised that they were apt essential oils for monsoon. And thus this post!
Essential oils for monsoon
Essential oils are pure in nature and it makes a very potent formula to work on your skin, hair or even health.  Here are some of my favourite essential oils for the monsoon. And listed are 3 ways to use them in the most effective ways.
Eucalyptus Oil

Eucalyptus oil also known as nilgiri tel is an oil that is packed with loads of healing properties for skin, hair and your health.

For health : Eucalyptus oil is extremely beneficial in alleviating conditions like colds, cough and congestion. Eucalyptus oil helps to loosen the congestion and provide immediate relief. Add a few drops of peppermint & eucalyptus essential oils to boiling water and inhale as a steam to get rid of a cough and cold.

For hair : It is common for the hair to not dry naturally in the rainy season and give rise to an itchy scalp. Mix two drops of Eucalyptus essential oil with 1 tbsp of pure coconut oil and apply on scalp. Let it stay for an hour before you wash your hair with warm water.

For skin : Aching muscles? Make your own sore scrub by mixing 3 tbsp of pure coconut oil  with 1 heaped spoon of brown sugar and 5 drops each of lavender, eucalyptus and peppermint essential oils. Use as a scrub on the sore parts and wash off with warm water.

Teatree Oil

Teatree oil is one of the essential oils that can be applied topically as it gives wonderful results!

For health : Take a pail of hot water (as hot as you can) and add to it a fistful of sea salt and 9-10 drop of tea tree essential oil and soak your feet in it. This will help to flush out the toxins and provide relaxation to your feet.

For hair : Mix a few drops of tea tree oil with pure olive oil and massage on your scalp. Let it stay for an hour before you wash your hair with warm water. This will reduce the intensity of dandruff that normally occurs in the rainy season.

For skin : Oily skin and acne is a part and parcel of monsoon. Dab a drop or two of this essential oil on a cotton swab dipped in warm water and use it to cleanse your skin. If you have excess acne, mix it with your regular facewash and use.

Lemon Grass Oil

Lemongrass oil is known for its cleansing properties and it is one of the oils that you really should be stocking on in monsoon.

For health : Lemongrass is an excellent bug repellent. Add a few drops of the oil to a diffuser and let the aromas make your home a bug free zone.  r just add a few dops

For hair :  Dull and limp hair this monsoon? Just add a few drops of lemongrass oil to your regular hair oil and massage into the scalp. Let it stay for an hour before you wash your hair with warm water.

For skin : Make your own astringent with lemon grass essential oil. Add drop of lemongrass essential oil to a bowl of warm water and use as a skin rinse. The astringent properties of lemongrass have a naturally drying effect, and it will leave your skin looking fresh and rejuvenated.
Contest Time!
These are some of the ways that I use essential oils for monsoon in my home. Participate in the Essential Oils by Ecotique contest and you could be one of  the winners to receive a goodie bag! If you are ready, follow these simple steps in the rafflecopter to qualify to be a winner for the Essential Oils by Ecotique contest . The giveaway ends on 6th July, 2017. The brand will choose the winners and I'll announce the names in 10 days after the contest ends. 
An additional bonus would be if you leave a comment on the blog on why you want to win the contest! Follow my Instagram account  and repost this pic.
Valid entries in Rafflecopter will be eligible for selection. Contest open to Indian residents only. Any messages to me or the brand stating that you hope to win will lead to immediate disqualification!
Follow Me On…
FACEBOOK | TWITTER | PINTEREST |elephant journal |INSTAGRAM |QUORA
*All my reviews are based on my own personal experiences with the brand/products. If it is a sponsored post, it is indicated. Most of the brands and products reviewed are what I have tried and tested and truly recommend! All Photographs are (C) Pratibha unless stated otherwise.*