World Environment Day rolls around every year, on the 5th of June. We hear about why it's important to save the environment, are inspired for a brief moment and then go back to our lives. However, with climate change getting more and more evident, it is no longer something that can be ignored, which is why the UN has decided the theme for this year's World Environment Day to be 'Ecosystem Restoration'.
This year is special, because it's not just about one day – the UN has declared the next ten years to be the UN Decade on Ecosystem Restoration, from this year to 2030. That's because we have damaged billions of hectares of our lands, including mountains, farmlands, forests and even under the sea. Reversing this damage is going to need a lot of work.
And this work is not only for institutions like the UN and governments – it needs to begin with each and every one of us. Only if all of us take immediate action, can we prevent the ecosystem from collapsing. Here are 9 simple tips you can use in your daily life to do your bit for ecosystem restoration, starting this year, this day!
Ecosystem Restoration – Simple Tips to Reduce, Reuse and Recycle
This is our moment. We cannot turn back time. But we can grow trees, green our cities, change our diets & clean up rivers & coasts. We are the generation that can make peace with nature. Let's get active, not anxious. Let's be bold, not timid. #GenerationRestoration
Must Read: Restore our Earth – Earth Day Theme
1. Reduce Waste on the Go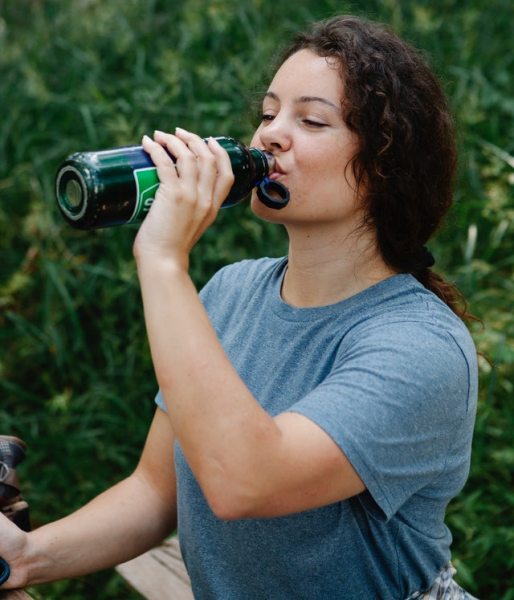 Many people follow green practices at home and work, but they usually opt for convenience when they're out and about. Following a green lifestyle while on the go doesn't have to be difficult. Here are some easy tips to follow:
Bring sturdy reusable bags whenever you go shopping – in fact, always have a bag folded in your purse so you're always prepared in case you do stop at a store
Carry containers with you when you go dining, so you can bring home the leftovers in your containers
Avoid the use of single use bottles, plates or cups. Carry a water bottle with you at all times
Don't take free or promotional samples unless you are really going to use them – they'll only end up as clutter
When visiting a park or beach, carry a trash bag with you and clean up before you leave the area
Wherever possible use public transport, or share your ride with someone else. Carpool is a good idea
2. Reduce Waste while Shopping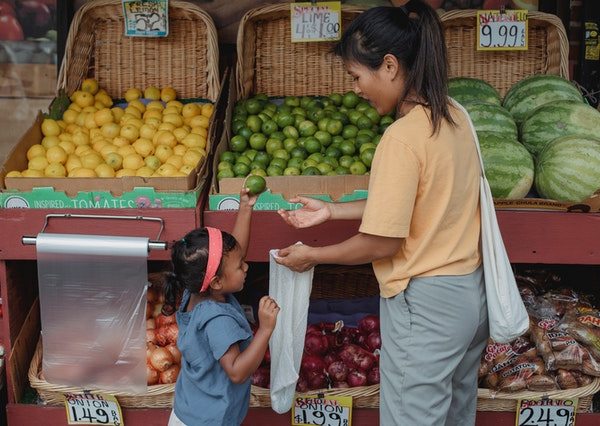 One of the most important areas we can reduce, reuse and recycle is shopping, especially daily necessities and food. Here are some ways you can do your bit in ecosystem restoration:
Always make a list before you shop, so you don't buy unnecessary items or end up with duplicates
Buy in bulk and avoid items that are individually packaged or in single serve sizes, although they may be convenient
Try to buy from stores that don't use excessive packaging, like your local farmer's market or your local bakery
When buying cleaning products, avoid products that are designed for very specific use and opt for general cleaners
Better still, make your own cleaning products with household materials
When shopping school supplies, choose bags, pencils and binders made from recycled materials
3. Reduce the Use of Paper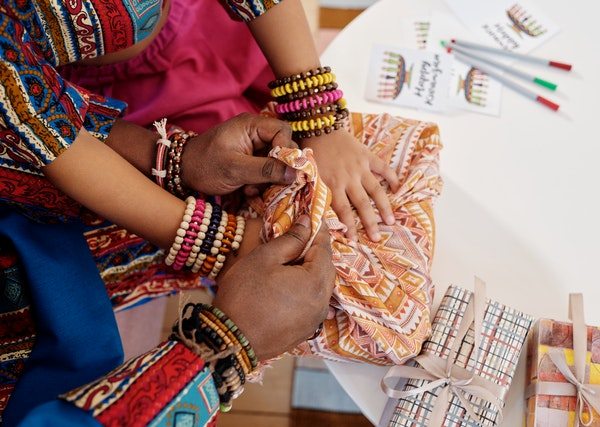 Did you know that the amount of paper waste generated every year amounts to a whopping 85 million tons? In fact, paper constitutes about 40% of landfill waste. All this can be avoided with a few simple tips like these:
Opt for e-bills from all stores and e-statements from your bank. You'll avoid a lot of paper this way
Print hard copies only when absolutely necessary and stick to soft copies as far as possible
When printing, use energy efficient modes and print on both sides
Collect scrap paper to jot down messages, notes or recipes, rather than using a fresh sheet each time
Change your newspaper and magazine subscriptions to their digital versions
Skip wrapping paper and choose fabric scraps or cloth gift bags when giving gifts
4. Opt for Reusable Items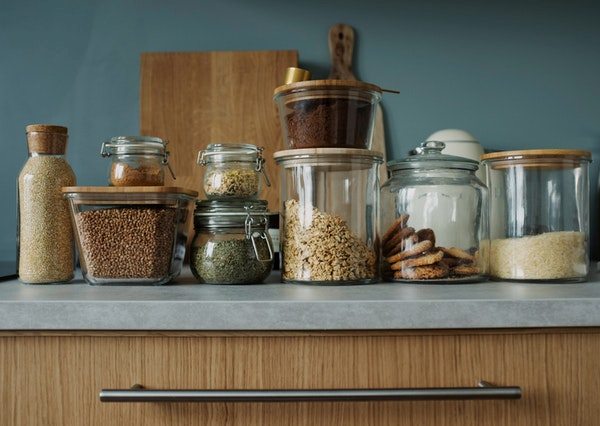 One of the easiest ways to reduce our consumption is to choose reusable items whenever we buy. There may be a slight initial cost, but it works out to be cheaper in the long run, not to mention better for ecosystem restoration. Here are some ideas for reusable items you can get:
For the kitchen, get good quality resealable containers or jars that'll last a lifetime and keep your food safe
Skip disposable napkins, tissues or makeup pads. Instead, choose cloth napkins and dishcloths which can be washed and reused
Try using a menstrual cup instead of sanitary pads or tampons to reduce waste
Similarly, if you have a baby, skip the disposable diapers and choose cloth diapers instead. It also promotes earlier toilet training
Wherever possible, choose items that can be refilled, like pens and razors. The same goes for rechargeable things like batteries
You can also get better quality decorations which you can reuse over and over again year after year
5. Let Someone else Reuse your Items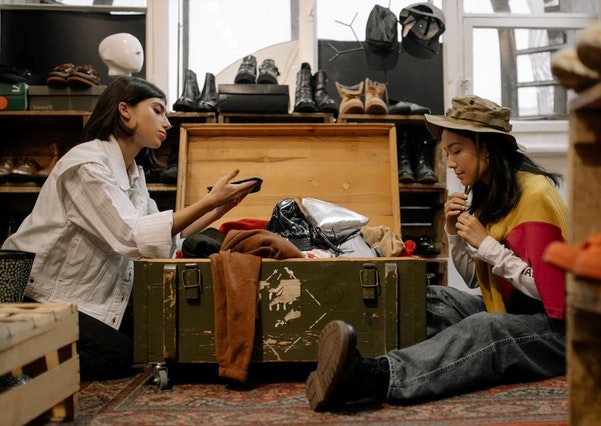 Even if you've no longer got use for an item, that doesn't mean that it needs to be tossed. In fact, one person's trash may well be another person's treasure, and this is an excellent way to go with the 'Reimagine. Recreate. Restore' theme. Here are some ways you can do this:
There are many NGOs that take clothes, toys, books and school supplies for the underprivileged. Some even offer door side pickup in certain cities
If it's a big ticket item like a piece of furniture or an appliance, list it on a website like OLX or in your local paper to sell
Set up a garage sale in your housing colony or apartment association where everyone can bring things they no longer need and you can exchange with each other
You can also hold a swap with your friends and colleagues – even kids can have swaps with their friends to exchange books and games
Look around you – there are bound to be families or individuals who could use that item and you could let them have it for free
6. Increase the Life of your Belongings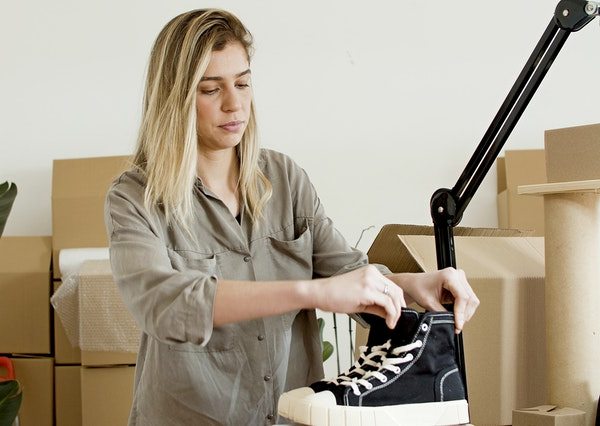 We've often heard that unlike us, our grandparents and parents belonged to generations that believed in repairing things rather than throwing them away. There's a lot of wisdom in that, so here are some tips to make your belongings last longer so you reduce buying:
First of all, ensure you buy high quality pieces – this alone will ensure your things last much longer
Always follow the storage and care instructions, whether it's a phone or a jacket, and maintain the item the right way
Nearly everything can be repaired, from clothing to appliances – always try to repair it before deciding to dispose of it
If it's a computer, see if you can upgrade the computer by changing out a few parts – it's also cheaper
You don't need to own everything – you can rent or borrow infrequently used items like outdoor equipment, party supplies or ladders
Have some glue, rust remover and basic tools with you, and learn how to do simple repairs
7. Learn about Recycling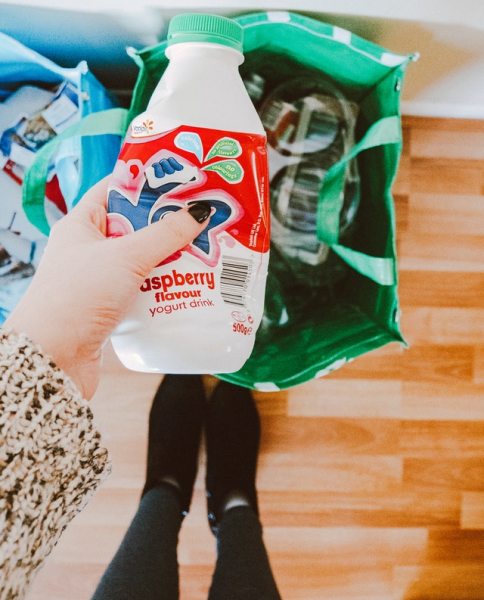 A lot of things we throw can actually be recycled; we just need to know what they are and what to do with them. Here are some tips to help you get started on your recycling journey that'll eventually help in ecosystem restoration:
Always dispose of waste in the right bins. Most of them have markings on them, so follow them accordingly
Read the manual or label of the item – many also mention recycling guidelines
Don't put the item to be recycled in a plastic bag – plastic needs to be disposed of separately
Most common household items you can recycle are: cardboard, newspaper, cans, aluminium foil and glass items
To dispose electronics, contact the store you bought it from – most of them take back old products
In case you use poisonous materials like motor oil or pesticides, contact your local authority and follow their instructions
Besides recycling things from your home, you can also buy items made from recycled materials, like paper and plastics
8. Avoid Fast Fashion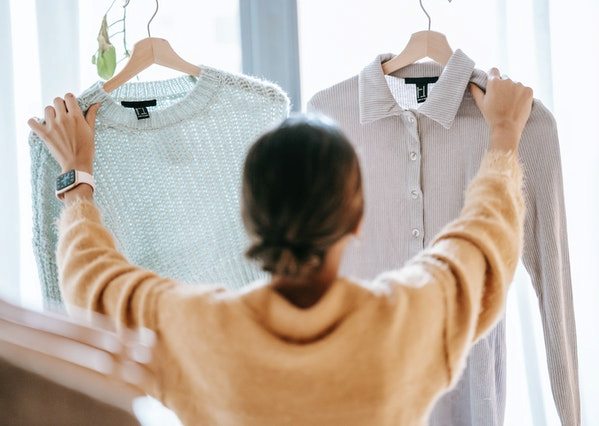 Fast fashion is one of the biggest culprits that's coming in the way of ecosystem restoration. Textile production is so dangerous that it contributes more to climate change than international aviation. Here are some ways you can avoid falling in the trap of fast fashion:
Do your research before you buy. Not all clothing brands use ethical manufacturing means. Choose brands that produce clothes using sustainable practices
Always choose quality over quantity – buy fewer clothes but better quality and in classic styles that you can always wear
Follow influencers who support sustainable fashion and get inspired to create multiple looks from a capsule wardrobe
Choose clothes that are easy to maintain – avoid ones that require dry cleaning or specialty cleaning products
If you're simply bored of your clothes, arrange a clothes swap with friends or relatives so everyone gets new items
If your clothes are torn and can be darned, see if they can be redesigned – for instance a tunic can be turned into a shrug
Turn old clothes into household items like napkins or runners, or use them for other sewing projects
For special occasions, see if you can rent clothes instead of buying new
9. Spread Awareness about Ecosystem Restoration
Ecosystem restoration is only possible if all of us unite and work for this common cause. Along with following tips to reduce, reuse and recycle, encourage others to do the same. Here are some easy ways to go about it:
Set up a common compost and kitchen garden in your housing colony or apartment complex
Talk to local authorities and set up points to deposit and pick up items for recycling
At the next PTA meeting, talk to your child's teachers about setting up similar drives at school
Organize garage sales in your housing area with other families so you can swap items
Encourage your friends and family to donate computers they no longer use to your child's school
When gifting, choose gifts made from recycled materials or go with potted plants – avoid anything with batteries
So how are you going to make your contribution on this World Environment Day 2021? Ecosystem Restoration is the need of the hour. If we want to leave a better planet for the future generations, we need to to follow simple steps to save the environment now.
This post is also a part of Blogchatter's #CauseAChatter. https://www.theblogchatter.com/causeachatter