With the festive season kicking in, I am already superbly excited about what I should be gifting to family and friends. And when I saw Priti from Kwikdeko make this awesome post on tinting bottles, I got this brainwave and decided that I could make some  tinted candle holders for a few friends. And I did! Yaaay! And I threw them away because I could not have seen anything more juvenile in my life. The bottom line is that I am not the arty type and the sooner I accept the fact the better it is. At least my friends were spared from the agony of using what I tried to create for them.
So, there I was hunting the websites for some eco-friendly gifting options for Diwali and came across these products that have made its way in the must-buy list ( if not for friends, for myself types!)
1. Omved Eco Diyas and the Fragrant Diya oil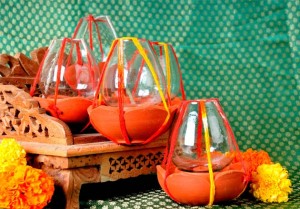 As a kid, I remember helping my mom set the diyas all around the house and then light them as the sun set. Somewhere down the years modernization set it. Who had the patience to go and re-pour oil in the diyas that threatened to get extinguished, right? The diyas were replaced by candles. The candles would last longer than the diyas, but yes the hassle of re-pouring oil was not there. After all, that was a flame too right?  A few more years later, the candles gave way to those lights that one could decorate all over the house and with the flick of a switch, the whole    house would be illuminated. See, wasn't that really easy? Yes, I fall in that category too.  Convenience makes you comfortable and helps you forget traditions that are meant to be.  So this year  made a vow to use diyas for my home. Add some fragrant oils to these diyas  and you'll have some ready aromatherapy in your home too with the wonderful aromas  that will waft through when you light the diyas. Isn't that a wonderful way to bring in  festivities too? Click here to buy this.
2. Personalized gift hampers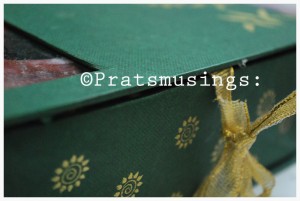 These are my all time favourite options. The last year I picked an assortment of organic shampoos, hand-made soaps and a mix of
natural beauty products that I wanted to gift to friends and family, customising each of the products according to the skin type. There is so much that you can gift  when you make hampers!  I shopped at Naturelle, that houses a lot of organic and natural brands, so you can choose what you want and I love their packaging that is just paper bags made by an NGO that they support. And if your friends are the brand conscious, stop by the stores because most of them will have personalised gifts kits and pre-set gift kits that you can buy for them. The Body Shop, Prakriti Herbals and The Nature's Co are brands I can think of at the moment. Prakriti  Herbals has an awesome collection of skin care and hair care products that make excellent gifts. Rustic Art has some good combos too that cam be found in most of the e-retail stores. Another good way of gifting these are by arranging them in these small wooden baskets that are reusable. You can buy these at a physical store or shop online* where you will have a lot of discounts and attractive hampers that will suit every budget.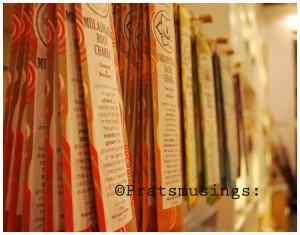 3. Aromatherapy
I am a big, big fan of aromatherapy. If you ever walked into my home, you'll always be welcomed with a fragrance, whether it is in diffusers, candles, incense sticks and cones or dhoop. You can make a combination of these natural incense options and gift it for an abundance of aroma in their living spaces. Rustic Art has a wonderful collection of incense sticks that I picked up at the local store and at the moment they are not available online. But if you contact them, they will gladly ship it to you! I know because I am always buying it from them! Oh, and just as a mention, do try the Orange Cinnamon variant, it is simply brilliant!
Omved has one of the best collection of incense powders, sticks and cones. If you are not aware of what to pick up, try the sampler kits that has sample sized pouches for 1 use and you can pick the fragrance that you like the most when you purchase next.
4. Chimes and Chains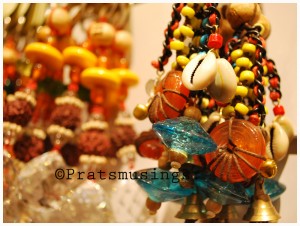 These are gifts that will undoubtedly something that will last beyond the festivities and last for a long time. These handmade vastu torans, chimes and key chains are made using the traditional beading technique and have lots of vastu friendly objects like the sphatik crystals, cowrie shells, brass bells and rudraksh beads to name a few that make these so beautiful and exquisite. Each of these products are so vibrant and beautiful that you surely will end up picking some for yourself too!
Now that you've reached the end of the post and have got some awesome ideas for gifting, can I request you to do something? This year gift to the needy too. Sponsor the education of your maid's child or donate things to an NGO so that they can be passed on to someone needy. Most malls are running a Donate the Old Toys drive, stop by and leave something for the kids who don't know the joy of owning a teddy. The winter is setting in. Donate warm clothes and blankets to those who sleep on the streets. This year, think beyond family, friends and yourself. Give unconditionally and you'll experience the real joy of giving! Live consciously and indulge in conscious celebrating.
Wishing all you of you a season of happiness, love and joy. Let the good in you always suppress the evil. 
*I recommend these sites for your Diwali Shopping, if you are shopping online. These are the best e-retail stores in India that house multiple brands that endorse natural and organic living.