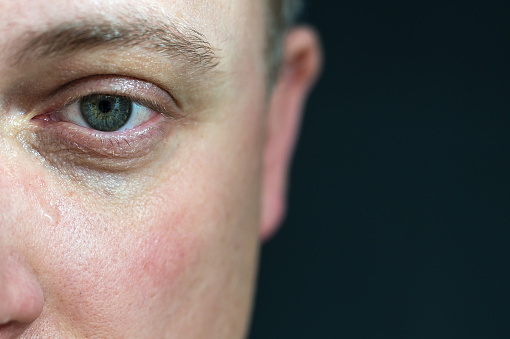 Are dark circles under the eyes that are threatening to be a permanent fixture? The causes for dark circles can range from lack of sleep, fatigue, lack of  nourishment to stress, age or allergies. Whatever the reasons may be, dark circles do not really look great! But the good news is that there are easy ways to get rid of dark circles.
Whether you opt for home remedies, or choose a chemical-free product fir under eyes, the results will show, unless your dark circles are hereditary or genetic, In such a case, it is best to seek the opinion of a specialist who can advise you what has to be done.
What are the causes of dark circles?
The skin under the eyes is particularly delicate and thin, which is why it bears the brunt of stress or bad lifestyle choices. But there's still hope! The trick is to use an eye cream that's tailored to your main concern, and which contains no chemicals whatsoever – you don't want to worsen it! Some of the reasons why you could be having dark circles could be because of:
Oversleeping
Extreme fatigue
Too much exposure to the screen – laptop, gadgets, TV or your phone
Genetic or hereditary
Sleep deprivation 
Scratching of eyes constantly
Presence of pigmentation
Excessive exposure to environmental pollutants/sun
Either or all of these causes can cause your skin to look dull and pale. This is primarily because the dark tissues and blood vessels beneath your skin to show and the dark circles begin to appear.
What causes dark circles to appear?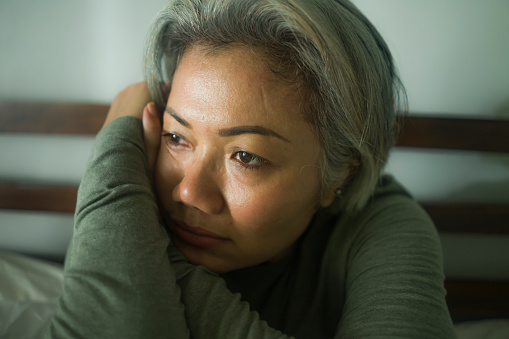 Another cause of dark circles is the natural aging process. As you age, there is a loss of fat and collagen that causes your skin to thin. This process makes the reddish-blue blood vessels under your eyes more prominent. As you grow older, you will notice puffy eyelids, hollows under the eyes and dark circles. This is a natural aging process that cannot be reversed.
Easy ways to get rid of dark circles
Some of the easy ways to get rid of dark circles is to ensure that you are well rested and follow a good diet that allows you to take care of your skin.
Dark circles under the eyes can really kill your vibe, and puffiness can make you look grumpy. Now since you don't want any of these during the festive season, this Cucumber Rose Eye Mask is perfect to get rid of dark circles and puffiness, while also helping you relax completely. Play some music, put on the mask and it's bliss!
Blend the cucumber to a liquid and mix in the rose water. Cut the make up pads into halves, so you get semi circles. Soak the pads in the cucumber rose water mix. Take out the pads, squeeze and soak again. Take out and squeeze out any excess and put the pads in the fridge or if you're planning to use them much later, in the freezer. To use, take out two cold semi circles and place them right under your eyes. Leave on for at least 15 minutes and then remove.
And again in my night care regime, three products that I am constantly using is the Juicy Chemistry Prickly Pear roll-on, the Daughter Earth Ceramide Probiotic Microemulsion under eye serum and the Soap Square Rosehip and Lavender under – eye cream. These are safe enough for daily use and keep the under eye are nourished as you sleep through the night.
Codes to use:
Coupon Code for Juicy Chemistry – Pratibha
Code – Soap Square – Pratibha 10
Coupon Code for Daughter Earth – pratibha15off 
Use aloe vera
What I prefer is to use the gel extracted from the plant itself because it is fresh. If you have an aloe plant at home ( if you don't, try growing one!) take a bit of the leaf and scoop out the gel gently. Apply this gel directly with a drop or two of water around your eyes. You will find instant relief for the tired eyes. Aloevera is soothing. Dab just a bit around the eyes and let it dry before you sleep. and if you really lazy you can also try the products I have mentioned above.
Here are some home remedies that you can use to get rid of those dark circles. Of course, they won't vanish with just one use, you will need to use this regularly to clear the under eye skin.
MUST READ: 8 effective chemical-free under eye creams for daily use.
Here are some easy ways to get rid of dark circles naturally
30's is the time when fine lines and wrinkles start to appear. Use a good quality night cream that not only helps reduce fine lines but will also keep those dark circles away. These were some easy ways to get rid of dark circles naturally! Do you have a home remedy that I can add in this post? Feel free to share them in the comments!
I'm participating in #BlogchatterA2Z in collaboration with Blogchatter.