"The thrill of your kiss is heavenly blessed
Your tender caress I could never express
Soft lips I love you so soft lips don't ever go"
This song by Hank Thompson is what most of us will be singing to our lips too – "Soft lips, don't go"!! After all, winters are notorious for dry, chapped lips which can be pretty painful too. But wait, we have a solution – DIY lip balms!
6 DIY Lip Balms for Soft Lips this Winter
The fact that you need a special winter lip balm is a no brainer. The skin on your lips is thinner than the skin on the rest of your body. So when faced with cold, dry air in winter, the skin on your lips is more vulnerable. The fact that it gets more dried out by saliva is another reason for chapping. Lips don't have oils to provide natural moisture, which is why we need external help in the form of lip balms. However, most of us don't want to subject the sensitive skin on our poor lips to harsh chemicals found in synthetic balms. But don't worry – that's exactly why we have a list of yummy DIY lip balms that are perfect for the cold season!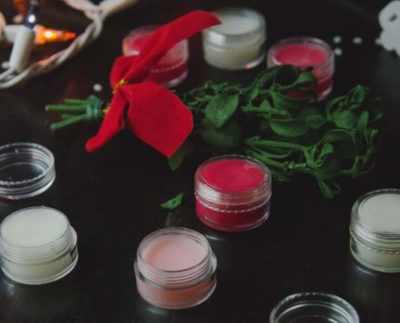 Winters instantly remind us of some particular scents and flavors, and one of them is bound to be peppermint! The Kitchn has a great recipe for peppermint lip balm, which as they claim, is quite addictive! Coconut oil and almond oil add nourishment to the peppermint. Bonus – make it tinted in any shade by scraping in your favorite lip color!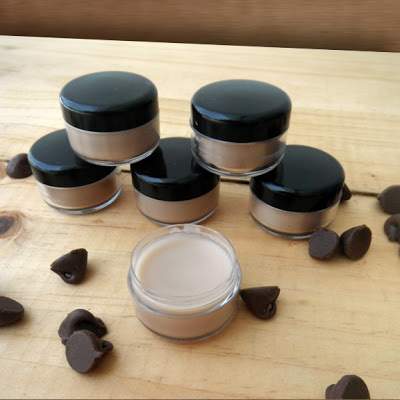 How about a lip balm that's good enough to eat? This lip balm by Paula Parrish is pure yumminess, with chocolate, olive oil and Vitamin E – guaranteed to keep your lips soft and kissable all winter! Just be sure that you don't eat it up accidentally!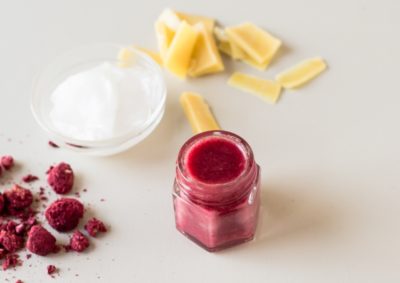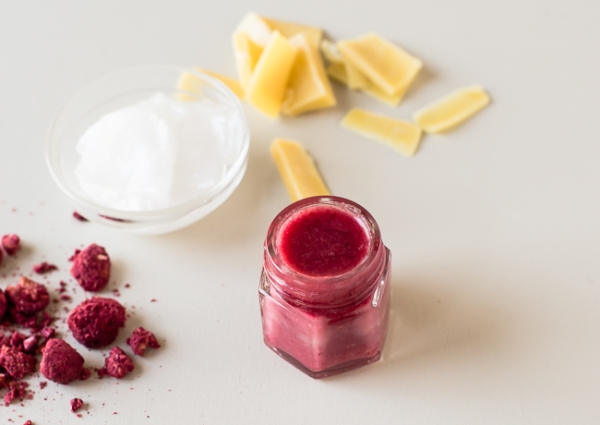 Just because it's winter, doesn't mean that you should be drab and grey all the time! Get some color in your life with this naturally tinted raspberry lip balm from Hello Glow. Yes, you can get rosy pink lips and moisturization all from three ingredients alone – beeswax, coconut oil and ground raspberries!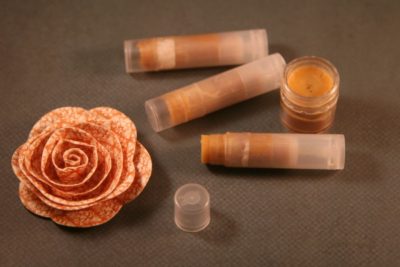 Nothing spells fall and November more than pumpkins! There's a lovely recipe on the Saved by Grace blog that uses actual pumpkin puree and pumpkin spice – it doesn't get more authentic than this! The pumpkin is rich in antioxidants and perfect for the weather. Along with coconut oil and vanilla, this is one delicious combination!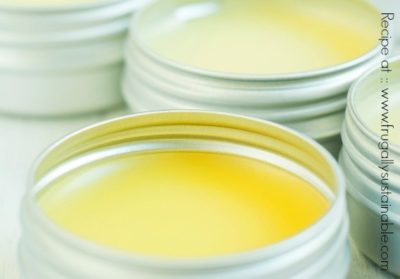 If winter has already ravaged our poor lips and you're in the need of some healing, this lip balm from Frugally Sustainable should help! Don't be intimidated by the length of the ingredient list – they're things you'll easily find! With a mix of chamomile, orange, peppermint and lavendar oils, this is one healing and nourishing balm for your lips!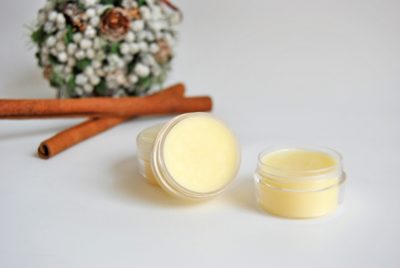 When you're talking of winter, how can we leave Christmas behind? This lip balm recipe from Sparkles of Sunshine uses moisturizing ingredients like coconut oil and shea butter along with very Christmassy scents like cinnamon and orange. The result is a lip balm that not just feels luscious, but smells amazing as well!
With these, you're all set to face the holidays and the cold weather with a bright smile on your face – one that is 100% natural! Make a few pots and give them out as gifts – your friends and family will love.
Follow Me On…
FACEBOOK | TWITTER | PINTEREST |elephant journal |INSTAGRAM
*All of my reviews are based on my own personal experiences with the brand/products. If it is a sponsored post, it is indicated. Most of the brands and products reviewed are what I have tried and tested and truly recommend! All Photographs are (C) Pratibha unless stated otherwise.*