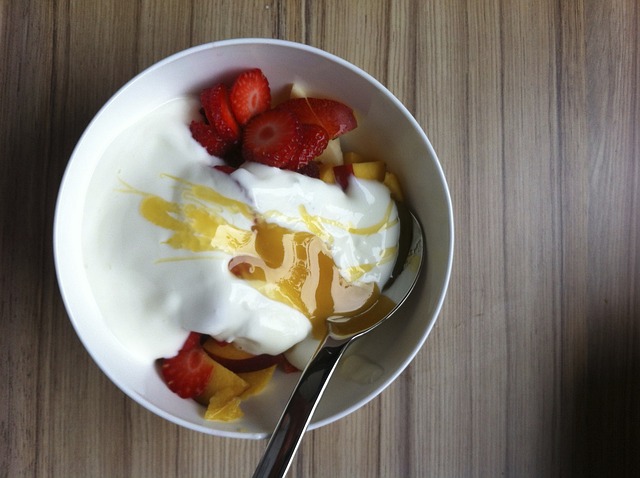 When it comes to beauty treatments, the face is often at the top of everyone's list. After all, it's what everyone look at first! And for this very reason, facial skin problems are also what worry most people, and the fact that we all have different skin types and live in different weather conditions complicates things. Have you thought of DIY face packs to combat this issue?
However, as with everything, Mother Nature has the solutions to most of our problems. While you can find a chemical product for every conceivable skin complaint, they often come with an array of side effects. Since the skin on the face is much more delicate than the skin on the rest of the body, you need to be extra careful. Today, we have for you 5 DIY face packs that'll tackle the most common skin problems out there – without a mile-long ingredient list!
5 DIY Face Packs for Common Skin Problems
1. Neem Face Pack for Pimples
Pimples are often referred to as a teenage skin problem, but many adults are also prone to them. Pimples are caused when the pores on skin get blocked by oily sebum and get infected by any bacteria on the surface. The best remedy is to use a natural anti bacterial – neem.
Mix a teaspoon of neem powder with enough rose water to make a paste. Apply all over the face, focusing on the areas with the most pimples. Leave the pack on for 20 minutes and wash off.
2. Fuller's Earth Face Pack for Oily Skin
Fuller's earth is a kind of clay that has been used since early days to absorb oil, primarily from fabric and wool. It also works great on oily skin, absorbing excess oil and keeping your face looking fresh. This face pack also contains lemon juice, a good astringent for oily skin.
Mix 2 teaspoons of Fuller's Earth (Multani Mitti) with a teaspoon of lemon juice. Add extra water to make it smooth enough to apply on your face. Cover all parts of your face and leave to dry, about 20 minutes to half an hour, before washing off.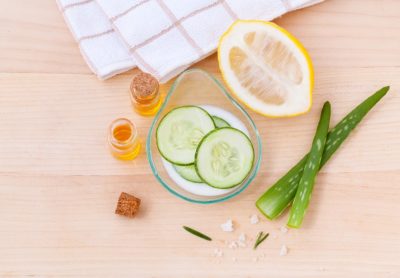 3. Avocado Face Pack for Dry Skin
Avocados are hailed as must haves in the diet of people aiming to eat healthy, due to the high concentration of healthy fats. But avocados are also high in Vitamin E, making this the perfect ingredient to moisturize and nourish dry skin.
Choose a small-medium avocado that is fully ripe and soft. Mash the flesh with a quarter cup of honey and mix well. Apply all over the face and neck and leave for 10-15 minutes. Wash off with cold water. You can also add in a teaspoon of olive oil for extra moisturizing.
4. Strawberry Face Pack for Dull Skin
The stress and strain of daily life takes its toll on our skin and the result is a dull looking face. This can be easily freshened up with a face pack made of strawberries, a fruit high in Vitamin C and salicylic acid. This helps to control excess oil, clear up impurities and results in a fresh, glowing and brighter face.
Hull two ripe strawberries and mash them. Mix in a teaspoon each of honey and yogurt. Apply all over the face, reaching all parts. Leave the pack to dry, about 15-20 minutes and then wash off, scrubbing as you rinse.
5. Oatmeal Face Pack for Black heads
Blackheads occur when oil gets trapped in open hair follicles and they turn dark due to oxidation. Blackheads can be hard to get rid of, but some good exfoliation from oatmeal can go a long way in keeping your face blackhead-free. Oatmeal also absorbs excess oil, cleans impurities and contains antioxidants.
Grind a quarter to half cup of oats to a fairly coarse powder. Mix a tablespoon of the powder with a teaspoon each of honey and coconut oil. It should form a paste; if not add more liquid. Massage the mixture onto your skin and leave it on for about 20 minutes before washing off. The massaging enhances the exfoliating effect of the oats.
Be sure to do a final rinse of your face with cold water to close pores. Pat dry your face with a soft towel after washing the pack off. Follow up with a gentle moisturizer suited to your skin type. Also, be sure to stick to your choice of treatment for some time to see results – after all, consistency is key!
Follow Me On…
FACEBOOK | TWITTER | PINTEREST |elephant journal |INSTAGRAM
*All of my reviews are based on my own personal experiences with the brand/products. If it is a sponsored post, it is indicated. Most of the brands and products reviewed are what I have tried and tested and truly recommend! All Photographs are (C) Pratibha unless stated otherwise.*