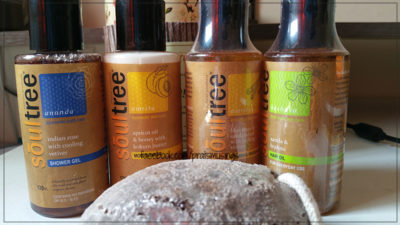 ***************Contest Closed*****************
Winners – Ghazala Naseem and Shilpa Bindlish
*********************************
Happy Diwali! It's been a crazy whirlwind of activities and I am loving the festivities in the air. I did tell you all that there would be some awesomeness that I would be spreading, so here I am with yet another irresistible Diwali Giveaway by SoulTree for you all this festive season.  Yes, another round of natural and organic gifting from a brand that I have been using for a really long time!
Wouldn't you love it if you got a gift this festive season that you don't choose to re-gift? When SoulTree mentioned their fab collection of gift boxes, Utsaah for the festive season, I knew that I had to share it with you all and also collaborate to gift one, sorry two of you some awesome products! I love giveaways, especially during the festive seasons and the excitement it adds.
Diwali Giveaway by SoulTree
SoulTree has come up with hampers, called the Utsaah for the festive season. These are a package of gifts of goodness! Each of the gift boxes contain carefully selected items that make it a complete skin care or a hair care package. You can choose the gift box that best suits your needs for gifting to a loved one or to yourself!

SoulTree Soumya Gift Box
I was sent Soumya for a view. This one was loaded with a feminine touch and was contained 4 products to refresh and pamper oneself. All the products were of 120 ml and it also contained a foot scrub stone.  A shower gel, moisturiser, body massage oil and a hair oil were a part of this beautiful gift box. It came in a sturdy cardboard round box with the products arranged in it.  Getting to the contents of the box!
Indian Rose & Vetiver Shower Gel
I have used this earlier and I find it more of a summer product, so I will stash this away for the summers! This shower gel is made with organically cultivated Indian Rose and blended with the cooling extracts of Vetiver (Khus) and luscious Aloe to make this aromatic āyurvedic bath gel, a soap-free, soothing and skin toning cleanser.
 Apricot Oil, Honey with Kokum Butter Moisturizer
I haven't used this one and it looks really nice. It also landed at the right time so that I have my winter supply  of moisturisers! This fragrant, non-greasy skin care lotion is a blend of vitamin-rich oil cold pressed from ripe Himalayan Apricots, organically cultivated ayurvedic herbs, and wild honey from the Sirumalai forests of South India. It is further infused with Kokum butter, known for its hydrating and regenerating properties to keep your skin naturally moisturised, supple and smooth.
Lotus & Sandalwood Massage Oil
I am excited to use this one, an  all-natural massage oil, that contains extracts of Organic Ayurvedic herbs like Brahmi, Khus and Sandalwood which calm & relax the body, while Ashwagandha releases muscular fatigue. The gentle floral fragrance form a unique blend of essential oils relaxes the mind. It is going to make a classic pre-bath oil.
Aamla & Brahmi Hair Oil
This is my second bottle and I have used this one regularly. This traditional hair care recipe of nourishing Aamla and hair strengthening Brahmi comes in a naturally fragrant, light, non-sticky base. Light enough for an everyday pre wash massage; this hair oil promotes hair growth and scalp health with regular use.
SoulTree Lipstick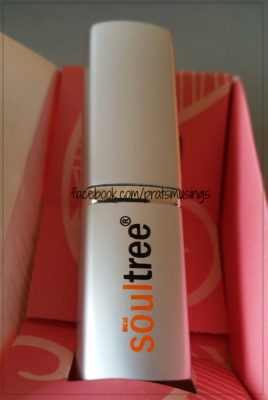 The lipsticks are from the Mohini collection that also includes the kajals.  The lipsticks have natural origin colours, and consist of organic sweet almond oil, wild honey and organic ghee (clarified butter).  I have been using this lipstick for the past few days and it adds a lovely colour to the lips, not very evident, but a slight mauve tinge that I totally love. The lipsticks from SoulTree are free of carmine & lead, this lip wear helps bring the natural colour to your lips along with giving it the right amount of moisture. If you love shades with the slightest of tinge, then you should add these to your collection. I use it primarily for the day care and since it is moisturising enough, I don't need a lipbalm. If you have particularly dry lips, then you could use a base of a lip balm before applying the lipstick.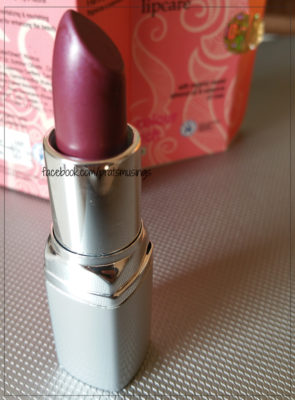 The Giveaway details
Participate in this Diwali Giveaway by SoulTree and you could win one of their giftboxes or a lipstick from the Mohini collection. The Diwali Giveaway by SoulTree will contain two gifts – a gift box and one lipstick.  All you need to do is complete the mandatory steps in the contest and leave a comment mentioning which SoulTree product do you like the most! And well, you could wish us a Happy Diwali too!
Yes, that is all and you could win a chance to win one of the gift boxes or a lipstick. Ready? Get set to double your festive joys! Happy Diwali once again.
All winners will be chosen randomly. The contest is open to Indian Residents only. 

Follow Me On…
FACEBOOK | TWITTER | PINTEREST |elephant journal
*All of my reviews are based on my own personal experiences with the brand/products. If it is a sponsored post, it is indicated. Most of the brands and products reviewed are what I have tried and tested and truly recommend! All Photographs are (C) Pratibha unless stated otherwise.*