Yes! It is the season of gifting! Here I am, with yet another giveaway that is open to an international audience.  I had these planners as a giveaway the last year as well, and I have collaborated with Marlene Griffith, the lady behind A Diligent Heart planners to review her wonderful planners and also give away one planner to a lucky winner! The best part? They can choose which planner they want.
Marlene has an array of planners that can suit your biz, from the full sized planners  to weekly ones and more. You can choose a planner that resonates to your style and liking. The planners allow you to jot down all your everyday tasks that need to be accomplished.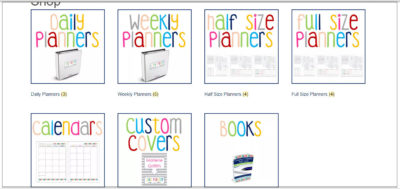 Diligent Heart Planners
I chose the Daily Planner half size from her and I find it a lot more detailed in comparison to the weekly one that I had used last year. With this planner, you can keep track of important dates, notes, make a note of your monthly goals, list your daily tasks that also include your meals and intake of water! Isn't that awesome?
She has a a wide range of planners and  if you would be keen to to use one of those, you can view the entire range of planners for 2016 by her. Planners for me are an integral part of my work. With the diverse work that I do, the calls, training and social media, it is important for me to track my work and deliverable dates. With the time slots listed in the planners, it makes it easier for me to jot down what my tasks for the day are and I get to see them at a glance.
Contest details
To win this e-planner, follow these simple steps.
Follow a Diligent Heart on Facebook
Tag two of of your friends who may be interested in the giveaway on my FB page.
Follow me on twitter @Myepica and tweet about this giveaway.

Terms and Conditions
This is an international giveaway.
This is a digital product that cannot be redeemed for cash
Giveaway ends on Dec, 31st 2015.
Winner will be notified via email and will have 48 hours to claim the prize, failing which another winner will be chosen.
About the planner
The entire planner is a total of 427 pages. When printed back-to-back (duplex style) it totals 214 sheets of paper. Ideally you will print this out on sheets of paper measuring 5.5 x 8.5, double sided (duplex style). The file is in PDF format which opens best with Adobe Reader. Printing instructions and tips will be included with your download.
Disclaimer: I have collaborated with Marlene to do the review of the planner. My review of the planner is honest and unbiased. 
Follow Me On…
FACEBOOK | TWITTER | PINTEREST |elephant journal
*All of my reviews are based on my own personal experiences with the brand/products. If it is a sponsored post, it is indicated. Most of the brands and products reviewed are what I have tried and tested and truly recommend! All Photographs are (C) Pratibha unless stated otherwise.*