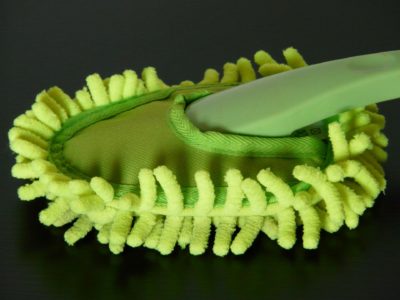 Are your Cleaning Products messing up your Health?
Who doesn't love a clean home? Sparkling floors, clutter-free tables, scrubbed kitchen counters and fresh-smelling bathrooms – all the signs of a well maintained house that any home owner would be proud of!  It gives the impression that this is a well-loved space, with every area meticulously attended to, and where the residents live an organized, healthy life. But did you know that there could be common toxins in chemical cleaning products that you use.
Now let's rewind to that last part, particularly where we mentioned 'healthy'. We're all aware that cleanliness is an important part of health, and that keeping our home and surroundings clean helps prevent several illnesses. But are you aware that the very things that are supposed to be helping you may be harming you? Yes, if your household cleaning products are commercial, chemicals-ridden ones, there's a good chance that they're causing you harm on some level. Yes, let's have a look at these 5 common toxins in chemical cleaning products.
5 Common Toxins in Chemical Cleaning Products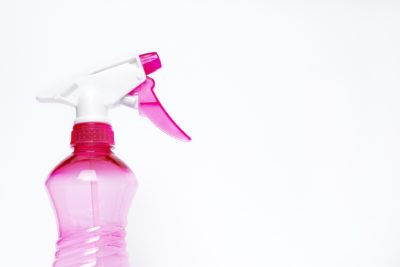 Environmental experts say that the average household contains about 62 toxic chemicals, present in different products. The toxicity of the chemicals varies, but according to the American Lung Association, chemical cleaners can cause nausea, dizziness, irritation to the eyes, skin and respiratory tract and even cancer. Here are five of the most common and dangerous toxins in household cleaning products.
Phthalates – Found in air fresheners and dish soap, often labeled as 'Fragrance'. Can cause reduced sperm counts as well as endocrine disruption.
Sodium Hydroxide – Found in oven cleaners and drain openers. Causes severe burns on coming with contact as well as constant sore throats.
Ammonia – Found in metal polishers and glass cleaners. Can cause asthma and chronic bronchitis. Is highly dangerous when mixed with bleach.
Triclosan – Found in dish wash liquid and antibacterial hand wash. Can cause cancer and liver damage, while promoting the growth of drug resistant bacteria.
Chlorine – Found in toilet cleaners, laundry whiteners and cleaning powders. Causes thyroid disruption and respiratory distress. Is also the number one cause of child poisoning.
If you look at the science of it, small concentrations of these chemicals aren't a serious problem, but being continuously exposed to it is. What's more, since we use different combinations of these ingredients in our various cleaners, it's difficult to assess exactly how dangerous they could be. Some of these products release toxins into the air immediately, while others do so gradually. Some toxins even stay in the air for an entire year, which means we're being exposed to it all the time we're indoors.
Such continuous exposure to harmful chemicals increases the body's toxic burden, which refers to the amount of chemicals stored in our adipose tissues. This accumulation of toxins can cause illnesses in the long term, with many chemicals stored in our bodies for life.
The Truth about Chemical Cleaning Products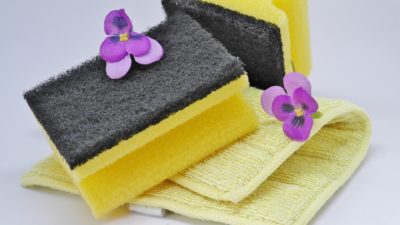 Studies show that indoor air pollution levels can be almost 100 times worse than outdoor air pollution – mainly due to the VOCs (volatile organic compounds) that emanate from chemical cleaning supplies and decorations. The Consumer Protection Agency has also found that 150 chemicals found inside the home are associated with allergies, cancer and birth defects.
Children seem to be the worst hit by household chemicals. According to the European Respiratory Journal, pregnant women who are exposed to toxic ingredients are more likely to have kids with an increased risk of asthma. The American Association of Poison Control Centers reveals that 1.25 million kids under six are victims of poisoning accidents caused by household products.
Women are also at increased risk. A seventeen year-old study by the EPA found that women working at home have a 54% higher death rate from cancer than the women who work outside. Increased use of 'antibacterial' products is lowering antibiotic effectiveness.
Chemical household cleaners also mess up the environment. Most of them are made from non-renewable sources like petroleum. The toxic ingredients in these cleaners eventually make their way to our water and soil, polluting our water bodies and crops. The excessive packaging from multiple cleaners doesn't help either.
Now that you are aware of the common toxins in chemical cleaning products, would you choose different options? Given these options, don't you think it is always better to switch to natural cleaning alternatives for your home?
Follow Me On…
FACEBOOK | TWITTER | PINTEREST |elephant journal |INSTAGRAM |QUORA
*All of my reviews are based on my own personal experiences with the brand/products. If it is a sponsored post, it is indicated. Most of the brands and products reviewed are what I have tried and tested and truly recommend! All Photographs are (C) Pratibha unless stated otherwise.*