The basic things any human being needs for survival are food, water, shelter and clothing. But ask a new Mom and she'll add one more to the list – diapers!
If you've ever been a parent you know that the first few years are probably the messiest, till the time your little munchkin is fully toilet trained. That's why diapers are always at the top of every new parent's grocery list, and they're forever on the lookout for the best deals online.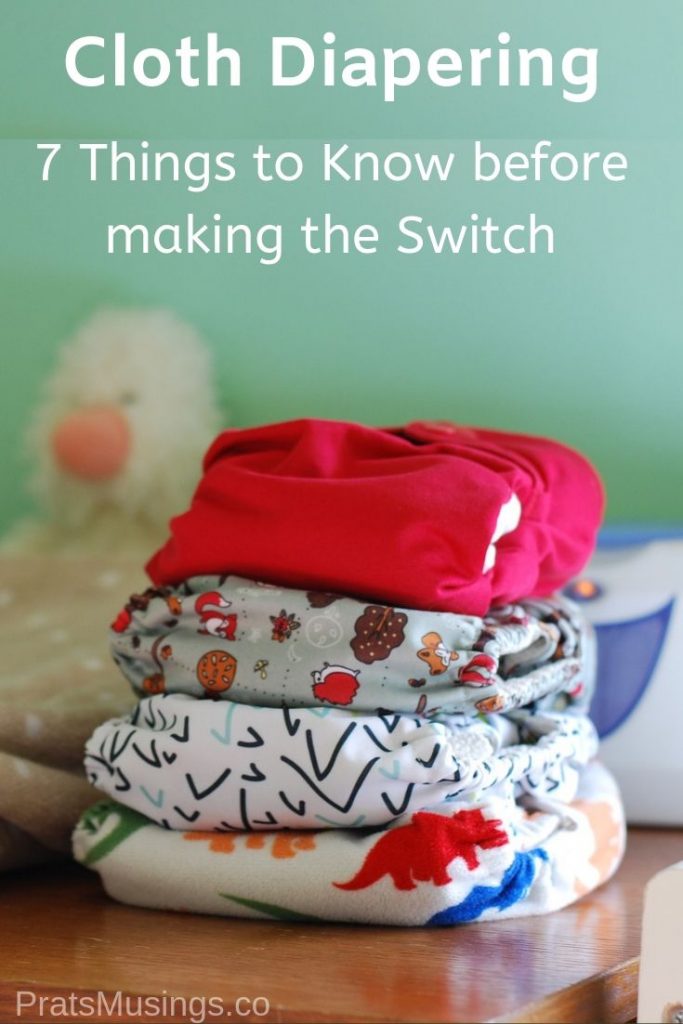 The Deal with Disposable
Unfortunately, our love for the environment doesn't match our love for disposable diapers. While the term 'disposable' means that they're out of our homes once they're used, by no means do they suddenly cease to exist! They accumulate in landfills, lying there for about 500-600 years, all the while leaking toxic garbage into our waterways. With one child contributing 600,000 diapers to the landfills, imagine what the entire population's contribution must be?
And that's just the last part of the story. To begin with, the manufacture of disposable diapers requires 20 times more raw materials and generates 60 times more waste than cloth diapers. What's more, disposable diapers are made with all kinds of chemicals – petroleum, Dioxin, Tributyal-tin (TBT), Sodium Polyacrylate and others which have links to cancer.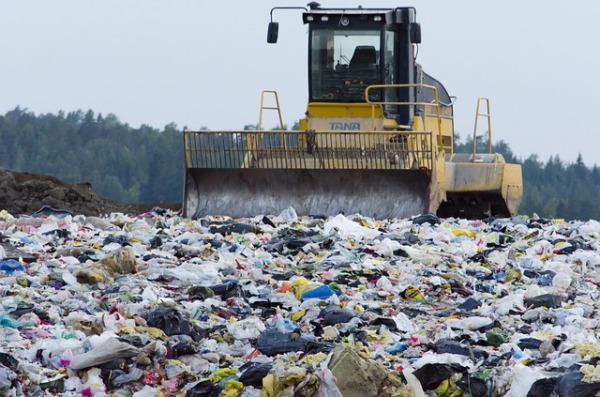 The Case for Cloth
With so many issues with disposable diapers, it's only natural (pun intended) that we consider cloth diapers. Cloth diapers can be used over and over again, and when they eventually end up in a landfill, they take about 5 months to break down. Besides, diapers made from organic materials can also be used as compost!
However, the very mention of cloth diapers conjures up images of doing laundry 24×7 or worse – scraping off stuck-on poop with your bare hands! This was probably the scene 50 years ago, but cloth diapering has come a long way and is almost as convenient as disposable diapers. They are much better designed, available in several patterns and are super cute to boot! We also have better washing machines and detergents, and special accessories that make cloth diapering easier.
Cloth Diapering – 7 Things to know before making the Switch
So if you've been thinking about making the switch to cloth diapering, you've come to the right place. If you are looking to move to cloth diapering, book mark this post! Cloth Diapering – 7 things to know before making the switch! So before you take the leap, so you can make a fully well-informed decision.
1. You'll save money.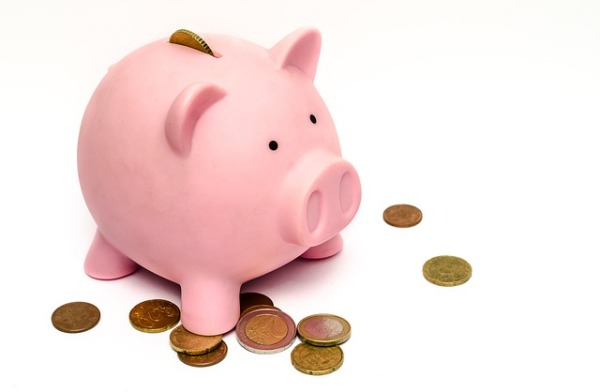 Disposable diapers aren't cheap – it is assumed that a single child uses up about 2000$ worth of diapers. While cloth diapers may cost more initially, they last much longer, making them a much more cost effective option in the long run. And if you get diapers that grow with the baby, you won't need to spend much more than this initial investment.
Another fact is that you may need a few extra supplies like a diaper pail, waterproof diaper covers for traveling and diaper liners, but even with these, the overall cost works out to be cheaper.
MUST READ: 11 reasons why moms are using cloth diapers
2. You'll have many options to choose from.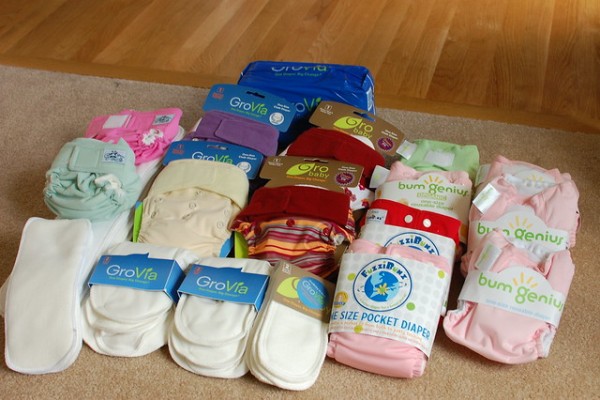 Cloth diapers these days are pretty high tech! There are so many options out there you're sure to find one that suits your baby to the T. The most common kinds of cloth diapers are prefolds, Hybrid, All in Ones and Pocket. Do your research and read reviews to narrow down your choice. You can always try one of each initially to find your fit and then stick to it.
And that's just about the kinds of diapers. When you start looking at cute patterns and colours, you'll find that there's a whole world out there – so much better than plain white disposables!
3. You don't have to scrape poop with your hands.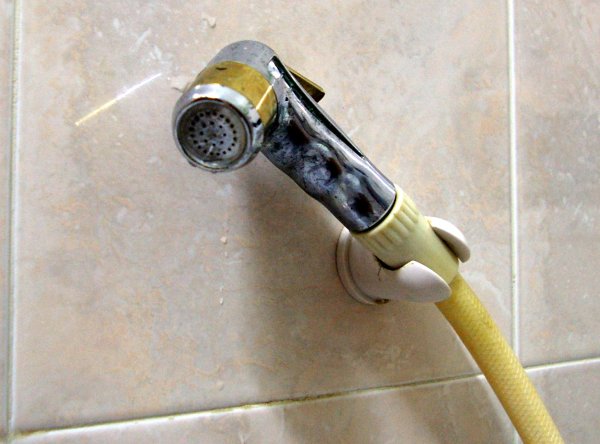 One of the biggest horrors of new parents – scraping stuck-on poop! First of all, once you decide to become a parent, poop automatically becomes part of the equation – there's no escaping it. Cloth diapers actually make this easier, since they are much less prone to blowouts than disposable diapers.
When it comes to laundry, you don't need to do anything as long as your baby is exclusively breastfed since the poop is basically liquid. After that, your best bet is to get a bidet or sprayer, which can easily spray out the gunk straight into the toilet. That's it – no poop hands!
4. Your child will potty train faster.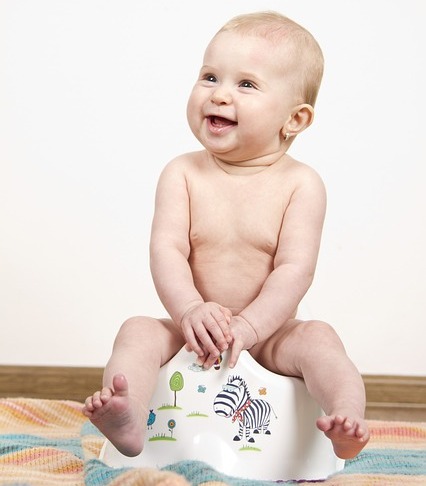 Research shows that back in the '50s, children began potty training much earlier, and were almost completely dry by two years. Compare that to today's kids who are taking at least a year longer to get potty trained. The reason? Disposable diapers
Even today, babies in certain cultures are potty trained sooner than others. When using cloth diapers, babies are more aware of the wetness, and give clues of their discomfort. This helps them make the connection between not peeing in the diaper to being comfortable, which is the first step in potty training. At the same time, parents are also more aware of baby's cues, since they'd rather have the baby pee and poop in the potty than wash a load of diapers!
Cloth Diapering – 7 Things to know before making the Switch; this post originally appeared on Quint Fit. You can read the rest of the post here.