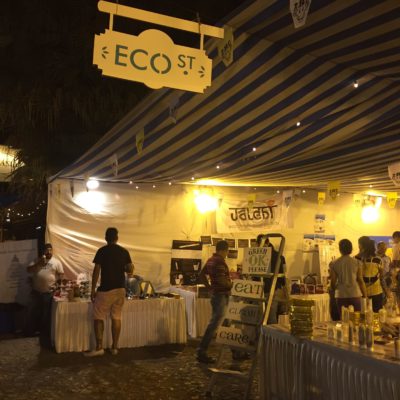 If you are a Pune person, you are likely to have visited the bylanes of Koregaon Park. With the winters setting in, one of my favourite routines is to head to a place close to KP (as it is known) with my books and spend an entire day there. Of course, I love walking in the lanes and exploring other places as well. It was during one of those walks that I discovered the ABC Farms.  There are quite a few restaurants in ABC Farms and I haven't been to any of them! My trip to the place just made me realize that I had so much food to discover! Anyway, without digressing, here is a quick summary of the event.
Cheese and wine fest at ABC Farms
Honestly, this was the first time I was visiting the Cheese and wine fest at ABC Farms located in Koregaon Park. It is quite a happening fest and if you are a cheese lover and you stay in Pune, then this is the place you need to visit when this fest is on. ABC farms makes a lot of yummy stuff and cheese is one of them! I have never been to a cheese fest before so this one was a treat, literally!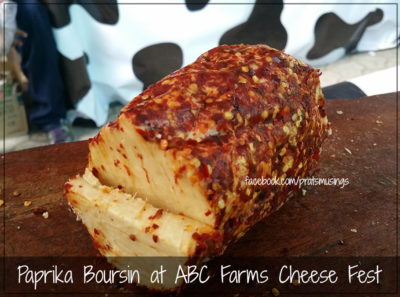 I wasn't very keen on the wine sampling, but yes the cheese were simply divine. I picked up a few cheese for home and I am the only one who is in love with them! Makes it easy for me because I do not have to share! Those are some of the cheese that I picked up. There were some more that were old and had an almost stinky flavour that I gave a complete miss. But some were simply divine! I totally loved the smoked ham cheese, the paprika Bourisn, black pepper boursin, the mulberry cheese and the young cheddar. As I said, I missed the wine tasting and focused more on what the fest was all about. There were live cook-offs and some really nice workshops for the kids that my boys flatly refused to be a part of.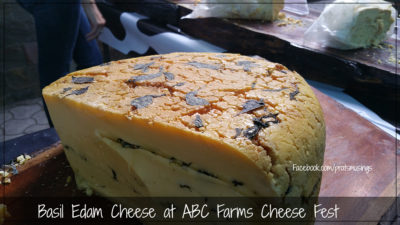 I think more than the cheese and wine that was in the offing, I was more keen on visiting the EcoStreet in the fest. The Eco Street is organized by Green OK Please which is a platform that focuses on conscious consumption. I had spoken to Rashi as few weeks ago, who also happens to be the founder of GreenOkPlease. I was really keen to know what would there be in the EcoStreet. That is pretty much my haul from the EcoStreet. I managed to discover new brands as well as stock up on some of my favourites from the brands I already have been using for so long. Discovering new brands is such a thrill! I now have more products to introduce you to as well!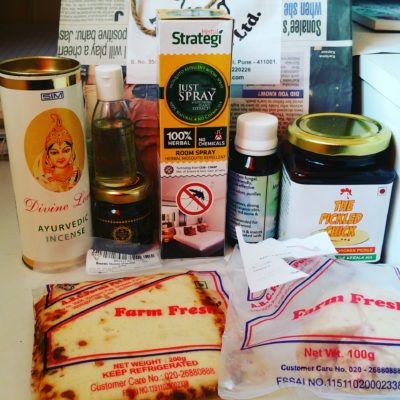 The next time you hear about the Cheese and Wine Fest at ABC farms, I would say, just head over there! An awesome collection of stalls, live contests, concerts and more!
Note: Featured and Main image was provided by Rashi Goel of GreenOkPlease.
Follow Me On…
FACEBOOK | TWITTER | PINTEREST |elephant journal
*All of my reviews are based on my own personal experiences with the brand/products. If it is a sponsored post, it is indicated. Most of the brands and products reviewed are what I have tried and tested and truly recommend! All Photographs are (C) Pratibha unless stated otherwise.*