Building a writing practice is a book for all of us. Whether we have a writer tucked inside of us or not is something, only we know. A super short read (50 pages only), but trust me, this is something that you will want to refer to every single day if you want to embark on a journey of writing. Short exercises that help you dedicate your time to writing, ensuring that you set aside time every single day to writing, getting inspired by things you do to more! There are so many examples in this book that resonated with me. And here is my review of the e-book; Building a writing practice.
About the book
To get better at the craft of writing, you must develop a range of writing skills. Building a Writing Practice shows you the way to consistency and betterment. The short creative writing exercises in the book are simple and fun and help you step out of your comfort zone.
Sona is an author and blogger, enthusiastic about books, nature and long walks. She writes fiction and talks about her experiences with writing in her non-fiction books. You can connect with her on her blog or follow her on Twitter.
Building a Writing Practice
Now, honestly I don't know where to start with reviewing this book. The e-book is nuggets of information that anyone who wants to start on the journey of writing can use. Let me pick out some key points from the book. My favorite bits to give you an insight on what this book is all about. Each chapter is divided into examples on how to tackle a certain writing practice. It is clubbed with a practice/exercise that will take anywhere between 20 – 30 minutes of your daily time. And that is how you work towards building a writing practice.
To not divulge a lot on the book; Building a Writing Practice, I am picking three of my favorite portions. Sharing them here with the hope that it'll be a start for you.
All your best-sellers!
How many times have you crossed by that idea? An idea that is stuck in the head and you tell yourself, "I have to write about this!". And then you are promptly side-tracked with life? You too? Happens to me all the time! What Sona says is, " Make it a practice to write down your ideas when they occur to you. Keep a dedicated notebook for your ideas, phrases that catch your fancy or even moments that touch you deeply."
Exercise – Imagine you are going to write half a dozen best-sellers. Now go ahead and write the book blurbs for them.
How does it help – It preserves your story ideas. It gives you an understanding of a catchy blurb that draws in a reader.
The Jar of Prompts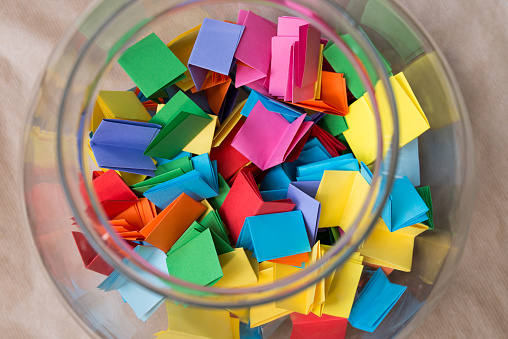 I am not a "promts" type of a writer. Sometimes the prompt may resonate with me and I end up writing on it. The only time I remember doing this was twice in life. Once in high school and once in college. Both the times I ended up writing stories around that word. And yes, I am delighted to share that I won the first prize both the times! But why not now? Not all prompts are inspiring for everyone. Looking for a prompt that really sparks an idea may be sapping your energy when you start. But there is nothing wrong in collecting those prompts! You never know what you'll end up with! Her suggestions are listed below.
Exercise: Make a list of things you want to write about. Then choose a single word from each of these ideas and write it on a slip of paper. Have a glass jar to collect the slips of paper that have the prompts written on them. On a random day, pull out a prompt slip and begin writing.
How does it help: Having a number of prompts that speak deeply to you means that you are inspired to begin writing.
I know that I am going to practice this and start easy. Write for 10 minutes. If I'm inspired, I'll push myself a little more!
Emulate your Literary Heroes
We all have that literary hero. For me, when growing up, it was the steady supply of books by Enid Blyton! Thanks to getting posted in remote places, many times I would wander off on my own with the hope that I would find the Magic Faraway Tree. Which, of course I didn't. Had I found it, I would have loved to meet all the characters! And then there was the phase of Harry Potter! I would have done anything to be at Hogwarts! These are two examples I can think of. The serious ones like the Kite Runner and the books by Greg Iles and Harlan Coben will have to wait.
There is nothing wrong in getting inspired by your favorite author. Highlight lines in the book if you can! I do that all the time. And yes, I do get a lot of the AHA moments when I am listening to a podcast. Some find their way as quotes on my Instagram page too! Ok, that's a not so subtle hint to follow me if you want!
As Sona says, " This is the time to learn from the authors we admire, by copying their works. This might be surprising but writing out someone's work by hand or typing has surprising benefits.". I would just add here, don't plagiarize! Remember the infamous Opal Mehta book?
How to practice this?
Exercise: Take the book you are reading currently or a book that you admire. Copy out a few passages from the book, word by word, including the punctuation. It would be good if you can begin from the beginning of the book and work on it a few minutes every day.
How does it help: When you write from a book, you internalize the style, pace and rhythm of the author. The sentence structure and choice of words would make more sense. The idea is not to start writing like that but to learn how they write the way they do.
Wrapping it up
Just download the book is all I would say! Because it's a mine of ideas and exercises that will help you make that first push. And once you start, you will not stop! Download the book here.
This post is a part of Blogchatter Half Marathon.'