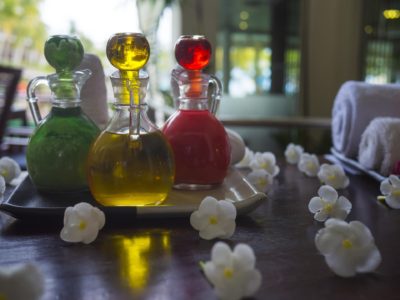 Winter can be a difficult season; with the chills and cold air, it is bound to affect your skin, hair and health as well.  With the few basics that help to maintain good health, you need to have a regime that can take care of you completely. You can look at natural ways of keeping healthy in the winter and using essential oils makes a huge difference! Here is my list of  5 best essential oils for winter.
So, where exactly do essential oils fit in here? There is more to essential oils than just a few drops added to the diffuser to aromatize your home and calm those frayed nerves. You can use pure, therapeutic grade essential oils for your complete well-being; that includes skin and hair care too.
Essential oils that promote good health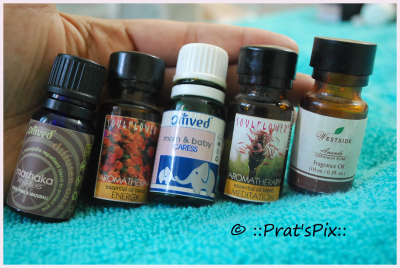 In the winter, you will need to opt for warming oils that will also help to keep the illness at bay. Essential oils of spice help to promote a warmer feeling that is much needed in the winters. Another set of oils are those that help you relax and keep the illnesses at bay.
I started using essential oils almost a decade ago and they've become a staple part of my every day usage. I use essential oils depending on the seasons, because they will have their own healing properties. Over the few years, I have experimented and stuck to some tried and tested DIY recipes using essential oils which I would love to share with you.
Read this: DIY Essential oil recipes for good skin & hair.
5 Best Essential Oils for Winter
None of these oils are for topical application unless mixed with a carrier oil. A popular way of using essential oils is in a diffuser. Add a few drops in the diffuser well with water and light a tea light to let the healing fragrances promote healthy living. Some of the popular essential oils that can be used in the winter are:
Lemon Essential Oil with its antibacterial effects can help to prevent illness. Lemon is a very good disinfectant as well that can also help to keep your home clean. The fragrance of lemon is known to boost your mood and alleviate your stress.
Peppermint Essential Oil is your perfect choice to break out of the dull and dreary winter mood! A fabulous mood booster, peppermint essential oils not only helps to ease a congestion but also helps to eliminate fatigue.
Frankincense Essential Oil is packed with purifying properties that helps to boost your immune system and keeps the illnesses at bay. It also helps to promote good sleep.
The post was originally written for Quint Fit. You can read the rest of the post by clicking here. 
What are some of best essential oils for winter that you love to use? And how do you use them? Leave your tips in the comments section. 
[amazon_link asins='B00SB8PH10,B015XZC75C,B076ZWJVSS' template='ProductCarousel' store='pratsm-21′ marketplace='IN' link_id='2daf7192-8761-11e8-a3df-ffbf55d409e3′]
Follow Me On…
FACEBOOK | TWITTER | PINTEREST |elephant journal |INSTAGRAM |QUORA
*All of my reviews are based on my own personal experiences with the brand/products. If it is a sponsored post, it is indicated. Most of the brands and products reviewed are what I have tried and tested and truly recommend! All Photographs are (C) Pratibha unless stated otherwise.*