Needless to say Activated Charcoal is the buzz word in the skin care industry today. Chances are that while browsing either at the aisle in a supermarket or on Amazon, you'll find loads of products packed with activated charcoal. So what is activated charcoal and what are the benefits of activated charcoal?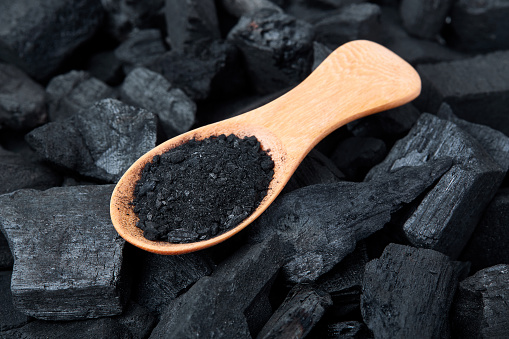 Activated charcoal is not the same substance as that found in charcoal bricks or burnt pieces of food. It shouldn't be confused with charcoal briquettes that are used to light your barbecue.
Activated charcoal has become a popular ingredient in the beauty world lately. You'll find it in products ranging from facial cleansers and shampoos to soaps and scrubs. When used in skin care or hair care, there are a lot of benefits of activated charcoal. Let's look at the benefits of activated charcoal and how adding it to your skin and hair care regime can benefit you in many ways.
Benefits of activated charcoal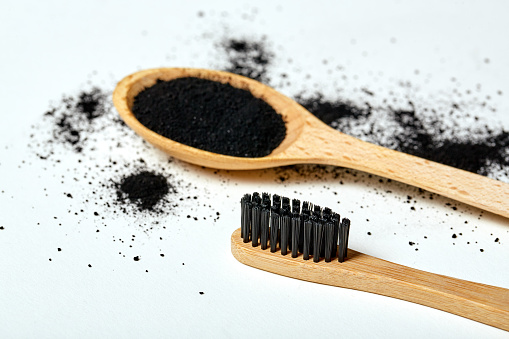 Activated charcoal helps to cleanse the pores of the skin and clean your your skin of all dirt and oil that clogs them. It is one of the best ingredients to cleanse your skin from the daily pollutants that you may be exposed to. Activated charcoal helps to clear acne, reduce the excess oil production and helps to lighten blemishes and even your skin tone.
Research has shown that, due to its absorbent nature, activated charcoal can draw toxins from the body.
Here are some benefits of using activated charcoal.
Remove impurities from the skin
Activated charcoal has the ability to absorb bacteria and toxins in the body. When used regularly it can help to draw out deeply embedded impurities from your skin. Whether you use it as a face mask, face scrub or just a face wash, activated charcoal when used regularly in the skin care regime (AM and PM) can help your skin feel softer and smoother.

Products I recommend:
Omved Clear Face Wash: A blend of activated charcoal, hydrolyzed wheat proteins, healing extracts, and plant-derived cleansers. It deeply penetrates the skin to unclog skin pores. Effectively removes deeply embedded dirt and other impurities leaving behind soft, smooth and fresh-looking skin.
Mamaearth Teatree scrub and face wash wash: The scrub is packed with activated charcoal and the goodness of tea tree oil. It helps to draw out toxins to reveal a cleaner complexion.
Juicy Chemistry: Frankinscese and Hemp Oil: Light facial oils like rosehip oil are also recommended for sensitive and oily and acne-prone skin.
Arata Face Mask: The mask is infused with activated charcoal, jojoba oil, Brazilian blue clay, and blue tansy oil. This potent face masque revitalizes skin, giving you a natural glow.
Improve acne and reduce excess build up of oil
The cause of acne is due to a buildup of dead skin cells, excess oil secretion and bacteria and dirt that is clogged into the skin pores. When these skin concerns aggravate, it can lead to acne and breakouts that can also result in irritation, redness, and swelling.
Improve skin quality
Activated charcoal helps to draw out toxins and with regular usage. It helps improve your skin quality when used regularly. Do consult a dermatologist if you have severe skin conditions. As a precautionary measure, always carry out a patch test to ensure that the product is suitable for your skin type.
Make your own DIY Activated Charcoal Mask at home
Here is a quick DIY Activated Charcoal Mask that can be made at home.
What you need:
To make the mask:
Mix all the ingredients together.
If you want it more drippy in consistency, add some more aloevera gel or the rose water.
Apply it on the face and neck and let it stay till it dries completely.
Wet your hands and pat on face. Let the mask become slightly wet.
Massage your face in circular motions to boost blood circulation. It also helps to gently exfoliate to remove any impurities that may be embedded in your skin.
Wash face with lukewarm water and use a soft towel to pat dry your skin.
If you feel the need of a moisturizer or a serum, do dab some on your skin. It will provide extra hydration and nourishment.
Note I use the Juicy Chemistry Bulgarian Rose water toner in most of my face masks. It has soothing and calming properties for the skin. Use the code Pratibha if you want to pick anything from the Juicy Chemistry site to avail a flat 15% discount.
There are many benefits of activated charcoal for skin, hair and wellness. However, this post focuses only on skin care benefits of using activated charcoal.
I'm participating in #BlogchatterA2Z in collaboration with Blogchatter.