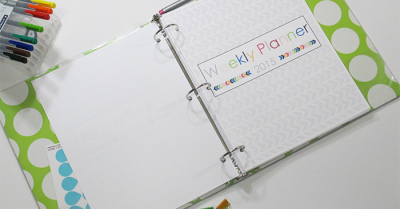 **CONTEST CLOSED**
Fab is winner of this giveaway! Congratulations!
It is the season of gifting and as my blog completes 3 years this year, I have a few surprises lined up for you!I kick start the festivities with this incredibly amazing planner that you should own. I was introduced to the world of planners in the end of 2013 and I must say that it has helped me to organize my work better.
Win A Diligent Heart Planner
Marlene Griffith, the lady behind A Diligent Heart planners has created a range of planners that can suit your biz. This planner runs from Jan 2015 – Dec 2015. It is an incredible planner that allows you to jot down all your everyday tasks that need to be accomplished. With this planner, you can keep track of important dates, make a note of your monthly goals, and jot down important events, notes and also track birthday's and anniversaries. Marlene has planners that also include a meal planner and a day at a glance view, so if you would be keen to to use one of those, you can view the entire range of planners for 2015 by her.
How does this planner work?
I chose the weekly planner in the giveaway instead of the daily version because I found the layout more simple and attractive. I have already started writing my goals in it. The layout for the weekly planner allows you to jot down your tasks for all through the days of the week.  It also has a space for your to jot your notes if any. The two page week at a glance allows you to view all your weekly goals. You will need to download the file, print and bind it to be able to use it effectively. The entire planner is a total of 174 pages. When printed back-to-back, it totals 87 sheets of paper.
Rules to participate
No likes! Just list one productivity challenge that you face and how you plan to overcome it with this planner.
Terms:
This is an international giveaway.
This is a digital product that cannot be redeemed for cash
Giveaway ends on Dec, 31st 2014.
Winner will be notified via email and will have 48 hours to claim the prize, failing which another winner will be chosen.
Disclaimer: I won this planner in a giveaway hosted by TheMomWrites. My review of the planner is honest and unbiased. 
Follow Me On…
FACEBOOK | TWITTER | PINTEREST |elephant journal
*All of my reviews are based on my own personal experiences with the brand/products. If it is a sponsored post, it is indicated. Most of the brands and products reviewed are what I have tried and tested and truly recommend! All Photographs are (C) Pratibha unless stated otherwise.*