"The secret of change is to focus all of your energy not on fighting the old but on building the new." – Socrates
We sure are living in crazy times, times we never thought we'd see, even in our wildest dreams. Everything that's happened and is happening is straight out of a movie plot! We're so used to being surprised every day that we're now almost immune to it. With so many festivities around the corner, we thought it was apt to share tips for safe celebrations during COVID-19.
So it's a fact that times are a changing, and the pandemic has affected every aspect of our lives, especially our celebrations. For many of us around the world, the last thing we remember celebrating fully is probably New Year's! If you live in India, you already know that many festivals in the past several months – Gudi Padwa, Easter, Pongal, Eid, Ganesh Chathurthi, Onam – have all been cancelled or severely limited. It is becoming a task to celebrate festivals in COVID-19. Mask wearing and the use of sanitizers is being constantly promoted by the authorities, but it is probably social distancing that has made the biggest impact on our celebrations.
Can we celebrate festivals in the times of the pandemic?
But life must go on! Now, more than ever, we need to keep our spirits high, our minds happy and our hearts connected, social distancing all the while. And celebrations are one way to do that, even if we can't do it the way we've been doing it all these years. Governments are advising us to stay home and celebrate with our immediate families. Since we are responsible citizens and we want this gone as soon as possible, we're going to heed these instructions – and still celebrate!
There are some people who say that they'll just sit tight now and celebrate when this is all over. The problem with this is that we don't know when that will be. Besides, happiness is handmade, and as long as we have the right spirit and are sensible, there's no reason we shouldn't enjoy!
So today we are going to look at some tips for safe celebrations during COVID-19. Some of these tips may not be applicable for you especially if you live in a containment zone, so adapt accordingly. If anything, this is the time to put on your creative hats! Who said you cannot celebrate festivals in these unprecedented times? Here is what we plan to do when we celebrate festivals in the times of the pandemic.
8 Tips for Safe Celebrations during COVID-19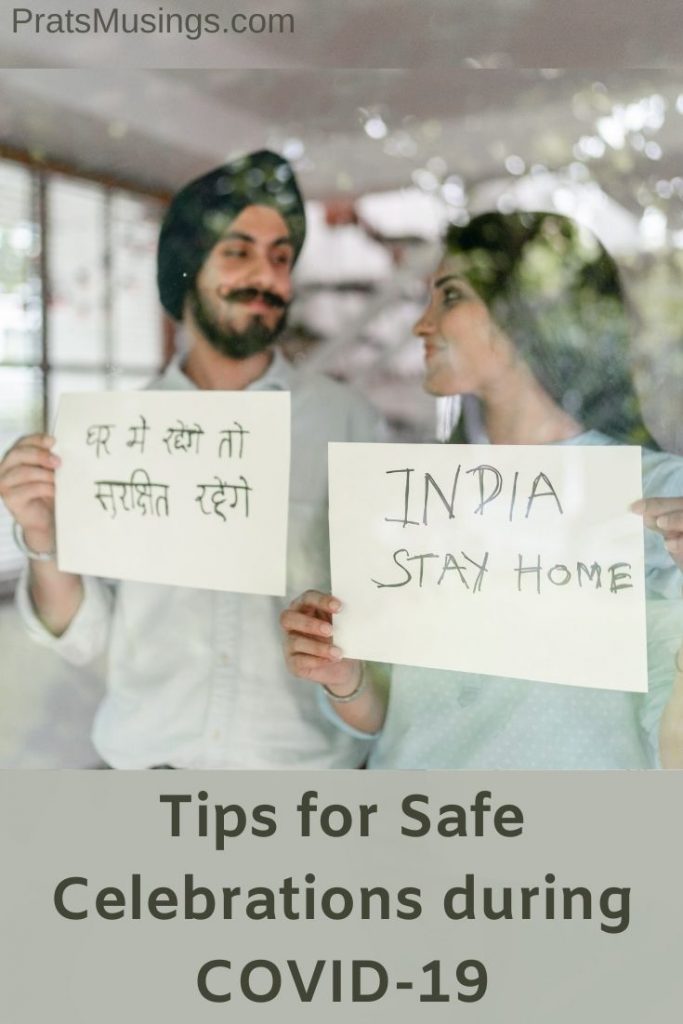 1. Adapt Traditions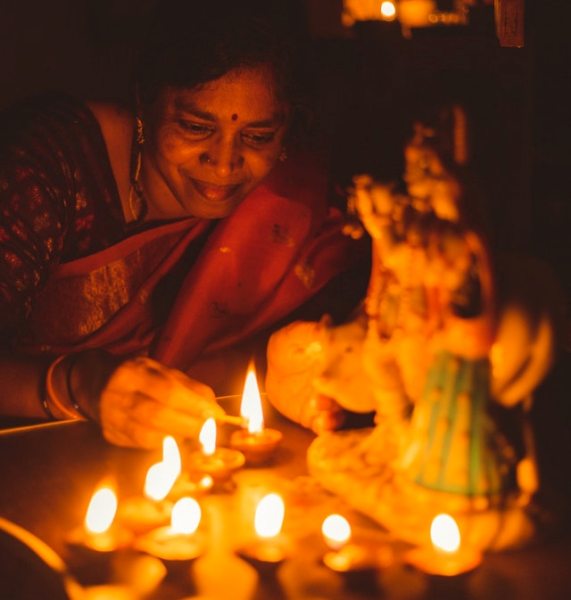 The word that has the most significance in the current world is this – adapt. We need to adapt our traditions and rituals to reflect reality, ensuring we avoid crowds, maintain a safe distance and follow sanitization guidelines. For instance, the Maharashtra government laid out instructions for Ganesh Chathurthi this year, directing that idols be no more than a certain height, and that people avoid processions and public immersions.
Similarly, everything else can be adapted – Say a greeting instead of hugging, shaking hands or touching feet. Instead of feeding each other sweets, pass it on a plate or in a box. If you live in a large family, make sure there is enough space for everyone to sit comfortably at a distance of two feet, especially if you have elders and infants. For rituals like temple pujas or church or mosque sermons, have it streamed online.
2. Do a Livestream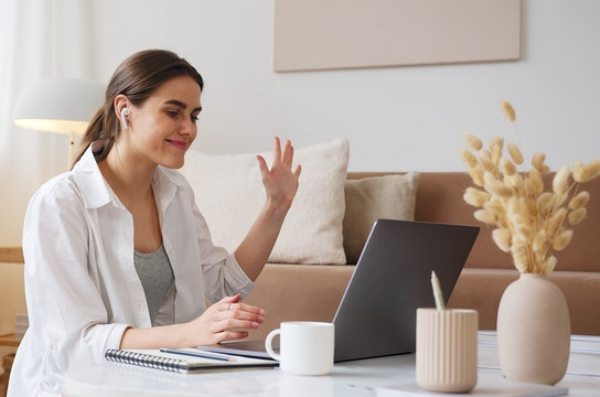 We've already mentioned streaming rituals like sermons and pujas, but you can also livestream your own personal celebrations. Social distancing has led to many people feeling left out, and this is creating mental health issues especially for at-risk people like senior citizens. We need to make sure that they don't feel excluded, while also keeping them safe from potential infections.
So whether you're cutting a cake, putting on an engagement ring or tying a rakhi, you can live stream the event so your friends and relatives can watch it online. There are many apps you can use for this, like Google Hangouts, Houseparty, Skype or even WhatsApp. Send out an invitation in advance, so they can be ready for your event. Older people may need some assistance setting up the app or logging in.
3. Go Green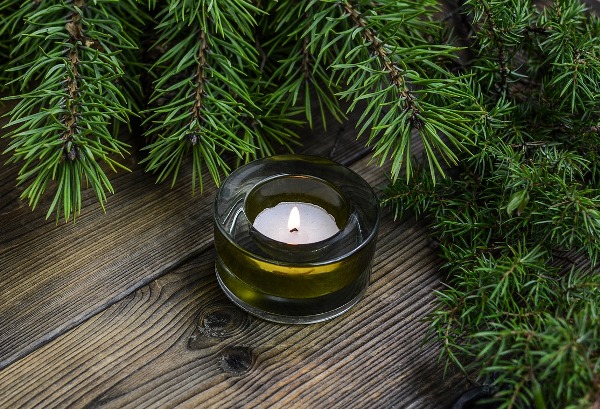 The entire world has enough and more to deal with right now – the last thing we want to do is to add pollution to the list! Festivals are notorious for creating all kinds of pollution, and it also causes big surges in power consumption. Toning down our celebrations makes it easier for us to go green with them. We tend to generate so much trash during a festival, and we don't want to overburden our sanitation workers who are already overworked.
Use bio-degradable products wherever possible, and avoid anything that is single use. Follow the 'Reduce-Reuse-Recycle' policy and encourage it among your kids. Whatever trash you do end up with, make sure its put into segregated bins to be disposed of properly. Get as creative as you can and try to make the most of whatever you already own.
4. Shop Online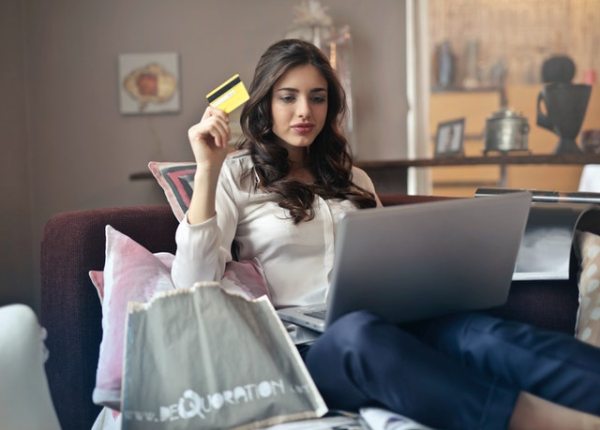 For most of us, it is the buildup to a festival that's more exciting than the actual event itself. We love the shopping, the roaming around and generally soaking up the festive buzz in the air. However, we can't do any of that this year, and it's much safer to order online. When you do get your parcels, leave it for a couple of days and follow basic sanitization procedures when opening.
Gifting also becomes easier when you order online. You can ship directly to the recipient's address. Yes, it feels more personal when you get to gift wrap it yourself, but then you would have to step outside to the courier office, and the package unnecessary changes hands too many times. What's even better is sending your friend or relative a gift card – completely contactless and they can get whatever they want.
5. Dress Up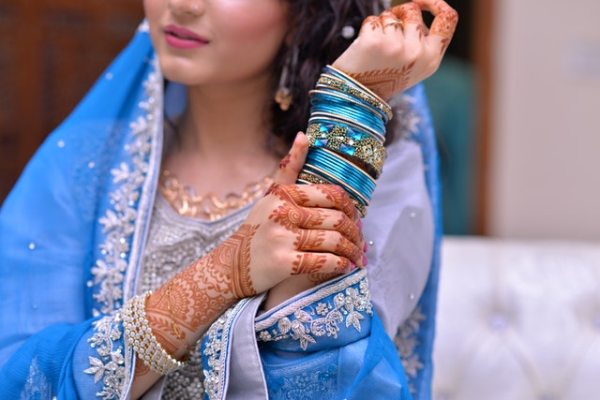 With COVID-19 putting a dampener on everything, we've become used to spending our days in our pajamas. We may not think it's worthwhile to dress up for a festival when we're just stuck at home anyway. But doing so will only make you feel worse, and it can also affect the mood of those around you.
It's perfectly fine to not get a new dress – wear something nice that you already own. Do a bit of makeup and put on some jewelry. If you traditionally wear something new for the festival but aren't buying anything, take an existing dress and decorate it by adding some lace here, a few buttons there – some simple DIYs can completely transform an outfit!
6. Decorate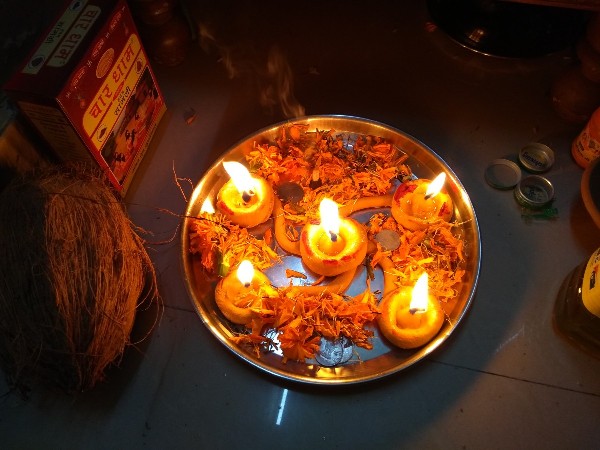 When you are getting all decked up, why should your home be left to be drab? While you don't have to go all out on the decorations like you would if you're having a grand party, it adds to the festive spirit to just decorate it a little. Some lanterns, candles or diyas are great to create a lovely ambiance. Use paper or fabric scraps to create unique torans or garlands. Paint old bottles or jars with glass paint. This is the perfect opportunity to get the kids involved and DIY your festive decor.
Since most of us have lots of sanitizer lying around the house, it's very important to be careful. A good part of those sanitizers is alcohol, and anything with 40% or more alcohol will combust. So be extra cautious when lighting candles or lamps around your home.
7. Plan Ahead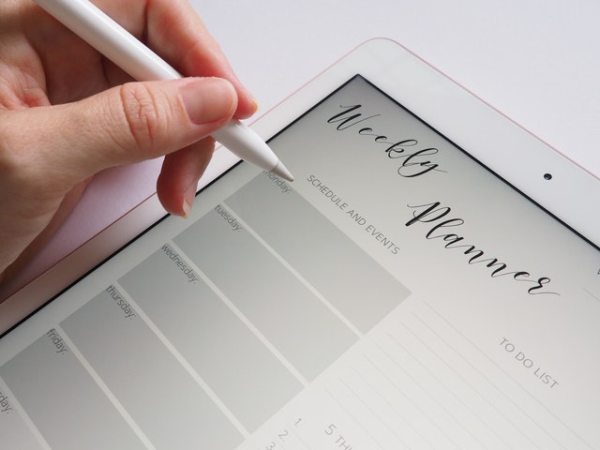 In order to have a completely safe and stress free celebration at home, it's important to plan ahead as much as you can. This will help you get good deals online and also give you the time to return something if you don't need it. If you're DIYing your decorations, you may need some basic supplies like paints or glue. For live streamed events, you need to let the participants know in advance.
Planning ahead also makes it easier for you to make more use of things you already have. When you're in a rush, you won't be able to think creatively and may end up buying a lot of unnecessary junk which just turns into clutter. Bad for your budget, bad for your home, bad for the environment.
8. Give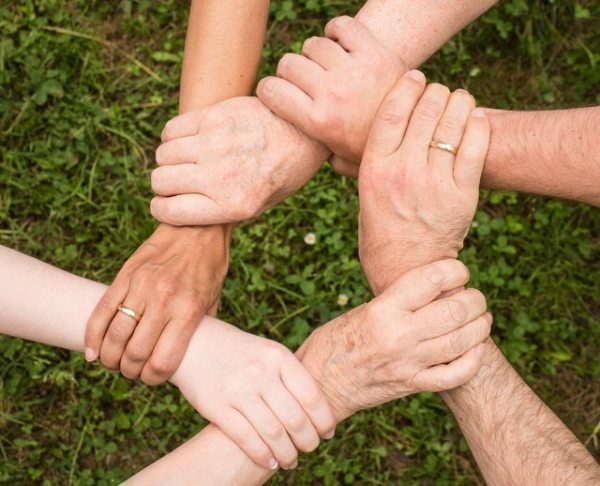 While times like these cause many of us to turn into survival mode, we shouldn't think solely of ourselves. Festivals and celebrations are when we generally bond with people we're usually too busy to connect with everyday. Let that not change even in COVID-19 times. Reach out to your house help, your security guard or driver and see if you can sponsor this year's festival for them, whether it's in the form of clothes, sweets or anything else.
In times like this, the people most severely hit are small time workers, who generally make most of their year's income during festivals. Many of them may not even be able to open up stalls this year. If you know of such people in your neighborhood, consult with other residents in your area (virtually) and see how you can help them.
We have the option to carry on with our celebrations, even if it is a much more toned down version than usual. However, we need to think of all the frontline workers who are probably away from home, or in quarantine and can't celebrate even as much as we are. So let's just be grateful for what we have, help as much as we can and have a great time with our families. Let's make some lovely memories during a difficult time.
I am taking my blog to the next level with Blogchatter's #MyFriendAlexa.