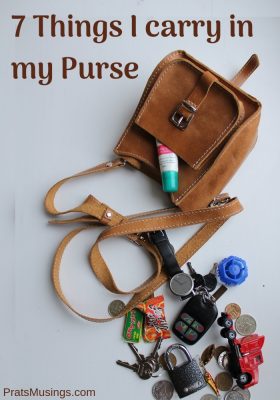 What's in your bag? If you think this is a frivolous question, you obviously haven't seen the posts on social media with the hashtag 'whatsinmybag'! The reason this is such a popular hashtag is probably because we women carry around our whole world in our bag, and we are always prepared – especially if you're a Mom!
Now, please don't get misled by the title of this post – I most certainly carry around several more than 7 things in my purse, but these seven are my must-haves – my friends through thick and thin. I can't count the times one or more of these guys have come to my rescue in sticky situations!
So here's a peek at 7 things I carry in my purse – and why I love them so!
7 Things I Carry in my Purse
You would rarely find anything to do with make-up in my purse. The sole item would be a kajal or a lipstick. But there some things I carry in my purse that are a must have for me. Since I travel a bit for meetings and I am on the move, I prefer to carry these things in my purse.
1. Tree Wear Natural Hand Sanitizer Balanced Blend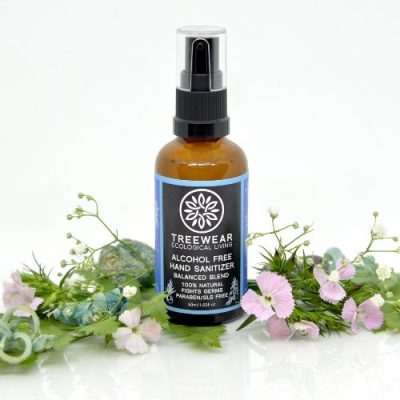 One thing you simply can't do without is a hand sanitizer. Our hands touch all sorts of things when outdoors, from handle bars on vehicles to money, all of which can transfer to our bodies if we're not careful. And if you have kids with you, you can add boogers and bugs to the list!
But it worries me that commercial hand sanitizers have so many chemicals in them, which can cause their own side effects. That's where Tree Wear's natural hand sanitizer comes to the rescue. Made with 100% natural essential oils, this sanitizer effectively removes germs without hurting the environment. It is completely non-toxic, alcohol-free and child-friendly.
The Balanced Blend Natural Hand Sanitizer is available at Amazon India at Rs. 299.00 for 50 ml.
2. Pee Safe Toilet Seat Sanitizer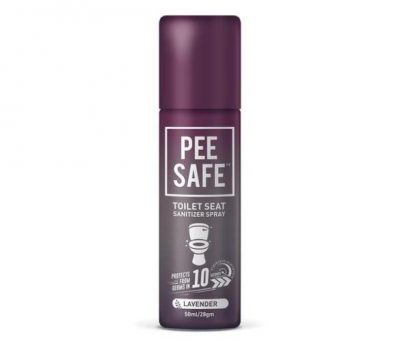 Yes, sanitizing our hands isn't enough; we need to do the same for the toilet seat too! Public restrooms are not a pretty sight, in most parts of India. Most of them are poorly maintained, and you don't dare look inside the toilet bowl! However, when you got to go – you got to go!! So rather than holding it in and risking a urinary tract infection, use Pee Safe!
I make sure I always have a can in my bag, because….well, you never know when you need to go!! And since public washrooms don't just look icky but smell terrible too, this can serves the dual purpose of deodorizing while sanitizing! The spray is super easy to use and dries within no time, so you don't have to worry about sitting on a wet seat.
The Lavender Toilet Seat Sanitizer Spray is available at Amazon India at Rs. 499.00 for 300 ml.
3. Soultree Ayurvedic Kajal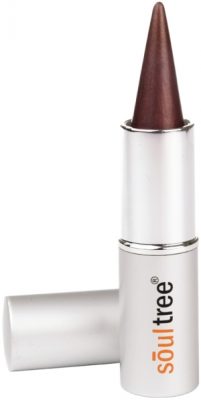 While kajal is considered a beauty product, it was traditionally applied to improve eye health. Our ancestors prepared kajal with natural ingredients that felt good, looked good and did good by our eyes and our environment. This 3000-year old process has been adopted by Soultree in their range of Ayurvedic Kajal sticks.
The Soultree Ayurvedic Kajal uses organic ghee, almond oil and other natural ingredients for a soothing, cooling formulation that also brightens your eyes. They have a whole assortment of colors, of which my favorites are Natural Black and Rich Loam. You're sure to find your favorite shade here!
The Ayurvedic Kajal is available at Amazon India at Rs. 350.00 for 3 g.
4. Mamaearth Organic Bamboo Based Wipes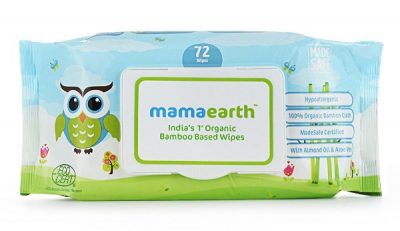 If you're a Mom, you know exactly how messy kids can get. Or rather that there's no limit to their messiness! With boys, things can get quite gross, quite fast and my organic wipes are what help me get through such times!
I must have tried pretty much all brands of wipes out there and I can safely attest that Mamaearth's wipes are the best you can find here. These are India's first organic bamboo-based wipes, made from organic bamboo and enriched with aloe vera, shea butter, almond oil and other soothing ingredients. The best part is that you don't have to feel guilty when you throw them – the wipes are 100% biodegradable.
The Organic Bamboo Based Wipes are available at Amazon India at Rs. 249.00 for a pack of 72 wipes.
5. Omved Cinnamon Lip Balm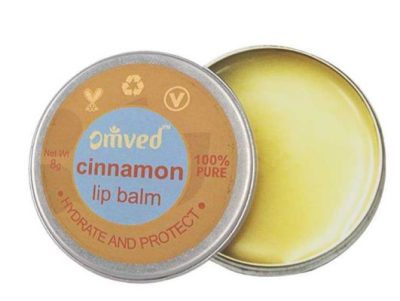 Come winter and I am plagued almost instantly with dry lips. The cold, dry air causes my lips to wrinkle and peel, and drain them of all moisture. Then comes the stage where they break and bleed. But all that is in the past, because my lips have found their best friend in the Omved Cinnamon Lip Balm!
The kokum butter and shea butter offer a delicious, buttery nourishment and you can feel your lips getting their moisture back. The cinnamon oil is warming and perfect for winter, while also reminding us of holiday cookies! What's more, all this is done without a heavy, greasy feeling, and a mild natural fragrance feels uplifting as well.
The Cinnamon Lip Balm is available at Amazon India at Rs. 199.00 for 8 g.
6. Forest Essentials Sandalwood and Vetiver Body Mist

One thing that can totally ruin your confidence is body odor, no matter what the situation is. And when you worry about body odor, you probably sweat, causing more odor and so on! Get out of this smelly, vicious cycle with a body mist to ensure you stay fresh no matter what. My favorite? The Sandalwood and Vetiver body mist from Forest Essentials!
With the gorgeous fragrance of Mysore sandalwood along with Vetiver root oil, this mist is mild, but long lasting and effective. The aloe vera ensures that your skin is not irritated when you spray the mist. I love the fact that the bottle is slim and compact, so that it holds a good amount and still fits comfortably in my purse.
The Sandalwood and Vetiver Body Mist is available at Amazon India at Rs. 1250.00 for 100 ml.
7. Fuschia Cherry Care Hand and Nail Cream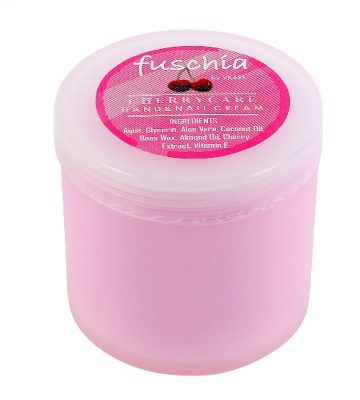 Did you know that your hands are among the first parts of your body to reveal your age? Your poor hands, which work so hard the whole day, bear the brunt of all the soaps and hand washes we use, along with pollutants and germs. So it's only fair that they get the care they deserve, like this Fuschia hand and nail cream.
It's not just the name that's fuschia, the cream and the tub is too! And this is thanks to the goodness of cherries used in the cream. Along with nourishing cherries, the cream also contains almond oil and coconut oil that offer your hands the much-needed moisturization, while Vitamin E takes care of premature ageing.
The Cherry Care Hand and Nail Cream is available at Amazon India at Rs. 450.00 for 100 g.
Does your purse have any of these? I'd love to know your response to #whatsinmybag!