A lot of of us are steering towards conscious living, and as we do so we ensure that most aspects in our life revolve around living a chemical-free and an organic life. Be it choosing to turn vegan, opting for natural products for consuming and of course for our beauty and wellness. Here are are some (not so) surprising natural beauty trends in 2021 you need to know! While some of them have been into existence for a while, some are new entrants that are changing the way we look at natural beauty.
7 Surprising Natural Beauty Trends In 2021 You Need To Know
The pandemic has changed the way we do pretty much everything. The way we work, the way we school, and of course the way we approach our skincare. It's not surprising that natural beauty trends is now one of to go-to things when it comes to skin and hair care. With salons shut, and no time for the much needed spas and massages and facials, we have resorted to trends that are slowly becoming a part of our life.
Here are 7 natural beauty trends in 2021 that you need to know because they are here to stay! So, let's get started, shall we?
BLUE LIGHT SKIN CARE
Research shows blue light from electronic devices can lead to changes in your skin cells, including cell shrinkage and death. These speed up the aging process. Even exposures as short as 60 minutes can trigger these changes. Too much blue light could also lead to pigmentation, inflammation and redness of the skin.
Today, with close to a year and a half of pandemic, we've gone digital. Tablets, laptops, our cell phones have seen a surge of use exposing our skin to blue light and causing damage not to just to the eyes but also to the skin. A product that I have been using to combat the blue light for my skin is the BAKUCHIOL SERUM with blue light rescue- Serum Absolut by Daughter Earth. This blue light rescue serum combats the appearance of signs of ageing, pigmentation, irritancy, dryness & improves the look of facial contour and complexion, with 40+ adaptive & high-performance botanicals.

MUST READ : TOP BEAUTY TRENDS IN INDIA IN 2021
TRANSPARENCY IN INGREDIENTS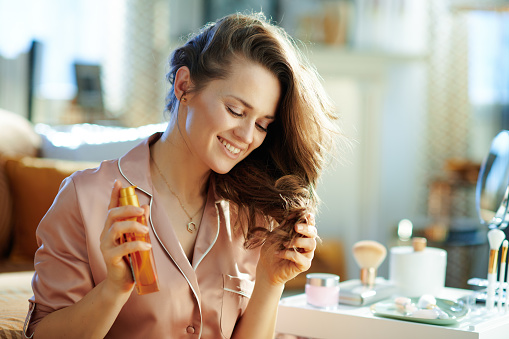 Don't you want to know what goes into your products? Are there any "hidden ingredients" under the guise of green washing? Clean beauty and fuller transparency around what ingredients are used in a product (and how they're sourced, certified etc) will continue to trend in 2021 as consumers are now becoming more conscious of what they are using for their skin and hair care. A listing of complete ingredients is a must if you are looking for a clean brand, not just the key ingredients as most brands do!
MUST READ: 21 ECO-FRIENDLY & VEGETERIAN BRANDS IN INDIA IN 2021
WATERLESS FORMULATIONS
Yes, formulations can be made without water. These are known as anhydrous formulations. One brand that completely follows this is Juicy Chemistry. All of their products are made with the extracts fresh juices of vegetables and fruits and essential oils. Precisely why the shelf-life is shorter, but the end results are just fabulous. If you know of any any other chemical-free brand that follows the anhydrous process, drop a comment so that I can add them to the list.
FACIAL TOOLS TO USE AT HOME
How would you feel if a product miraculously (with regular usage of course!) could help tone your skin and detox it, making it look more sculpted and sharp. Yes, I am talking about the beauty tools like the jade rollers, gua sha, jade combs and more. Some of the importance of using these wellness tools include:
A reduction of puffiness and dark circles.
Improving blood circulation to give your skin a vibrant and a flushed look.
Relaxing the tensed facial and neck muscles at the end of the day.
Softening your skin tone and reducing the fine lines.
Promoting clear skin, an even skin tone and eliminating the toxins.
Tightening your skin texture to make it look visibly younger.
I have the gua sha from YBP Cosmetics, that I combine with their super power skin salve. You can watch this IGTV on how to use the Gua Sha here. This is certainly a must in the night care regime for me as it relaxes my skin while I catch up on my sleep!
THE DIY MAKES ITS WAY!
The truth is that if you really, really know me, I thrive on DIY recipes. Right from making my own face masks to suit my skin type, headache balms, lip balms, moisturizing bars, name it and I would be making them in my kitchen. The the laziness bug caught me because I was getting all that I made at home from my favourite brands. While I still do indulge in DIY recipes, the bottom line is that with the lockdowns and us unable to visit salons to pamper ourselves, it's best to dig into the kitchen shelves or your pantry to see what ingredients can be quickly made into face pack or a hair mask!
INCLUSIVITY FOR ALL SKIN TYPES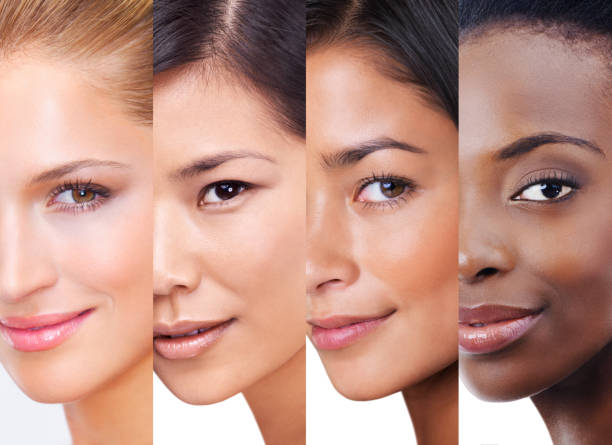 I have forgotten the number of times I have been told that this was not my skin color type! While I am not much of a make-up person, there are times when I want to hide those freckles and pigmentations and uneven skin tone. Hey, I am human and sometimes I do feel like looking good. Fed up with not being able to find a chemical-free brand, I did resort to just using nothing on my skin till I discovered Ruby's Organics. They have a variety of organic lipsticks, concealers and foundations that work like a charm, but since I am not a very frequent user, most of the times, the pot of concealer lies unused till I decide I want to dress up!
OPTING FOR THE NO MAKE UP LOOK
Yes!! I know it contradicts what I wrote in the previous paragraph! So, move over the Insta-glam look! The dewy, fresh and bare-faced look is likely to dominate the beauty scene in 2021. And especially if you are like who will even show up on a Zoom call sans make-up then read this! Ditch the layers of primers, foundations and contouring altogether! And just opt for one product that will sort your day magically? This is all thanks to the new beauty mindset depicting "less is more". Well, if you need to add some colour to skin, opt for plant based or vegan tints that double up as a blush, a lip tint, a hint of eyeshadow to give you a fresh look. The best part, you're not slathering chemicals on your skin!
Let's admit that its hard to predict what 2021 will look like in many aspects. The good news is that these inspired natural beauty trends in 2021 will make our life sorted. And our hair and skin care routine a lot more easier.
'This post is a part of Blogchatter Half Marathon.'