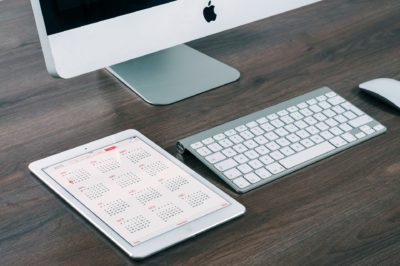 We live in a time where being digitally connected is a norm; rather like the essentials in our life, just like food and shelter. At the tap of a button, we're connected to our friends thousands of miles away or can read more about the breaking news as it happens. The world is literally at our fingertips. From helping us to get to places, to ordering food to reading about the ill-effects being online too much, the digital world gives us all that and more!
Why do you need a Digital Detox?
Let me put it this way, as someone who is paid to be online, sometimes the sheer overwhelm of an overflowing inbox, the numerous messages vying for attention and the need for the presence felt online can be nerve-wracking.
When I took off on holiday, digital detox was one on the most important things to do on my list. In the 18-day break, I managed to stay completely offline for 2 consecutive days and for a few days intermittently. That for me was a huge step towards feeling that it was completely alright to be offline. After all, there is more than expressing yourself in 280 characters.
What is a Digital Detox?
A quick look into the dictionary and digital detox is defined as, a period of time during which a person refrains from using electronic devices such as smartphones or computers, regarded as an opportunity to reduce stress or focus on social interaction in the physical world.
If I were to put it in simpler words, it is probably your time to disconnect and do things that you no longer have time for. "Working on digital gadgets increases my stress. Few years back, I became a workaholic and worked for long hours. I was tired, overwhelmed and extremely stressed with disturbed sleep patterns. I decided to work on self-care after having a melt down." says Nupur, a freelance writer.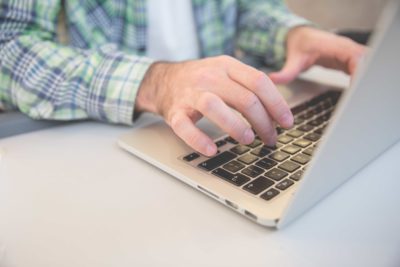 5 ways to do a digital detox now!
If you are ready to step out of the overwhelm and choose to connect with yourself, then read to know more these five ways to do a digital detox.
Start Small
A digital detox is something that needs to make you comfortable with the choice(s) you are making. Don't set unrealistic targets that is bound to stress you out. Choose one technology habit that you want to overcome. Set aside a time to start with to achieve it. Whether is when you are at the gym, eating a meal or just out shopping. Follow it for at least 10 days without a compromise.
Setting aside a time when you want to disconnect and following it can become a habit and habitual rituals are easier to follow.

Change your morning routine
Do you reach out to your phone in the morning? Are you immersed in checking the newsfeed or messages that are waiting to be read? Work on this simple change. Don't switch on the wifi. Do not connect. Instead once in a while take the newspaper and read the news instead of scrolling endlessly through the newsfeed. The bonus? No distracting ads that will make you forget what you were reading!
Click here to read the rest of the post.
Follow Me On…
FACEBOOK | TWITTER | PINTEREST |elephant journal |INSTAGRAM |QUORA
*All of my reviews are based on my own personal experiences with the brand/products. If it is a sponsored post, it is indicated. Most of the brands and products reviewed are what I have tried and tested and truly recommend! All Photographs are (C) Pratibha unless stated otherwise.*