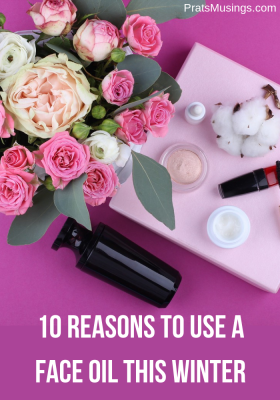 For many of us, the thought of applying oil to the face can seem a little odd. Applying oil to the rest of the body or having an oil massage seems more acceptable, but oil to the face? Well, this is actually a trend that's becoming quite popular nowadays!
What are face oils?
Face oils are just plant oils – either in combination or single ingredient oils. Many companies manufacture face oils for specific skin conditions, with added ingredients for more skin nutrition.
A lot of people confuse serums with face oils.  The main difference between serums and face oils is that oil molecules are larger in serums and they mostly would target the outer layers of the skin. A face oil, on the other hand contains hundreds of different sized molecules.  A face oil can be used as a moisturizer.
[amazon_link asins='B0793Q5ZJC,B078DZXDS1,B077FX9LGC' template='ProductCarousel' store='pratsm-21′ marketplace='IN' link_id='bcc21b69-f570-11e8-bba3-a90dd80f3fa0′]
How do face oils work?
Oils provide nutrition and hydration to the skin. Face oils often contain plant extracts and some also have essential oils. They are packed with antioxidants, fatty acids and other nutrients, all of which protect the skin and nourish it, without causing any harm.
Face oils help to battle a lot of skin issues; ranging from pigmentation, clearing uneven skin tone, preventing premature aging of the skin and keeping it soft and supple. A face oil helps to boost hydration and keep your skin nourished for a longer time.
How do you use face oils?
Face oils can be used in two ways: one you leave it on the skin to absorb and second, you let it stay on the face for a few hours and wipe off with a towel soaked in warm water. Using a face oil is totally dependent on your skin type. If you have oily, sensitive or acne prone skin, you may just need to apply it on the face and neck and wipe it off after an hour or two. For those with dry skin, you can let it soak in your skin overnight.
10 Reasons to use a Face Oil this Winter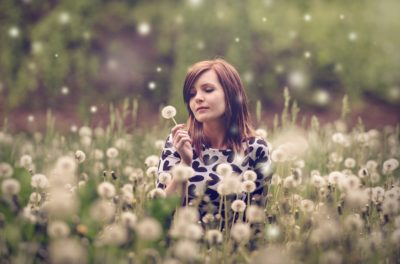 It's a myth that face oils can make your skin look oily and make it prone to breakouts and acne. In truth, it can help to keep your skin nourished and hydrated. If you have excessively dry skin, incorporate it in your skin care routine all year round. Need more reasons to use a face oil?  Here are 10 reasons to use face oils during this season and how they can help.
Face oils extends the work of your moisturizer by locking the moisture in. It seals in the nourishing ingredients of your moisturizer, making your skin stay hydrated for longer. Being lipophilic, oils can penetrate better into the skin.
The right kind of face oil is gentle on the skin. Applying the face oil after any skin product or cream helps to control any irritation from it. This is particularly helpful for sensitive skin prone to rashes.
A face oil can help you get soft, silky skin – instantly. The oil's fat-soluble vitamins acts as a conditioner on skin, making it smooth and even. This makes it easier to apply your concealer, foundation or other makeup.
Most face oils contain Omega-3 fatty acids, which are known for their benefits. They calm the skin and prevent rashes. They also have anti-inflammatory properties, helping all skin conditions like dryness or acne to eczema or rosacea.
Applying a face oil along with your other products increases their absorption into your skin. Active ingredients like retinol and glycolic acid are able to penetrate deeper into the skin with the help of the oil molecules.
These are just a few reasons why you should use a face oil in the winter. Keep in mind that you will need to choose a face oil according to your skin type. 
This post was originally written for Quint Fit. Click here to read more.