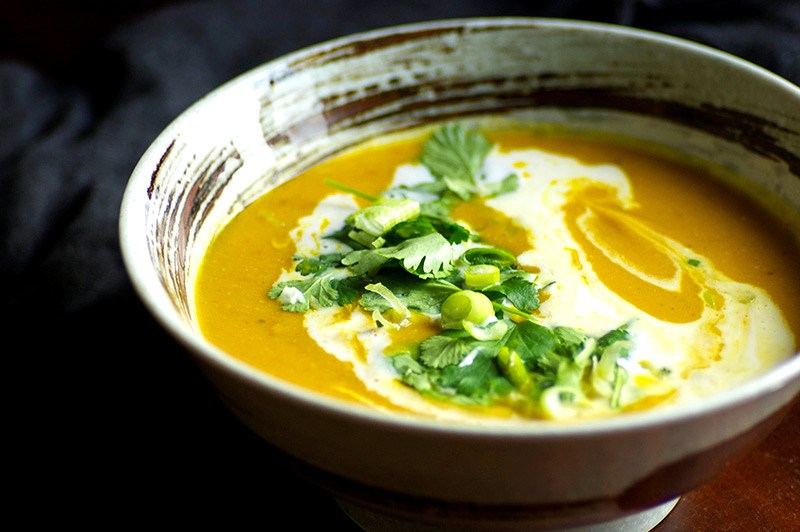 We've already talked about the benefits of introducing your kids to organic food from an early age. While the various studies and scientific research support the inclusion of organic foods, the practical aspect may still be confusing. Where do I get organic ingredients from? How do I cook them? What easy and healthy recipes for kids can be made with them?
We know that these thoughts are probably running through your mind right now, which is why we've got 6 easy and healthy recipes for kids right here, made with organic ingredients that are available in India.
6 Easy and Healthy Recipes for Kids – made with Organic Ingredients
Buy Organic Oatmeal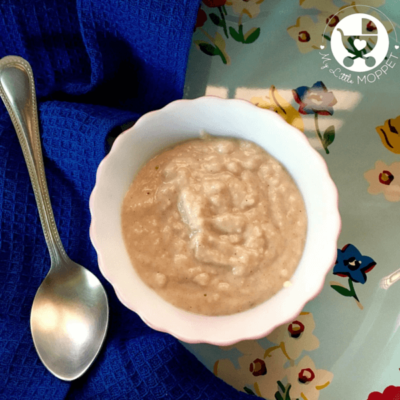 INGREDIENTS
¾ cup milk
2 tbsp powdered oats
1 tbsp Multigrain Health Drink Powder
1 tsp honey (or to taste)
METHOD
Heat the milk in a pan and once it begins to boil, add the multigrain powder and whisk well as it cooks. The mixture will thicken in 2 mins.
Add the powdered oats and whisk well. Cook the mixture for 2-3 mins. If the mixture looks too thick, add 2-3 tbsp milk to correct the consistency.
Add the honey and stir well.
Let the mixture cool just a little. It should still be warm when serving.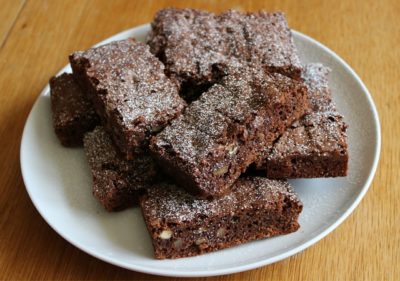 INGREDIENTS
Wheat Flour – 1 cup
Sugar – ¾ cup
Powdered Oats – ½ cup
Cocoa powder- 5 Tbsp
Baking soda – 1 tsp
Oil – 3 Tbsp
Vanilla Essence – 1 tsp
Yogurt – 1 cup
METHOD
Preheat the oven to 170 degrees Celsius. Grease a pan with oil and dust it with flour; tap the pan to release the excess flour. A square or rectangular pan is ideal to cut into bars, but a round pan will also work.
Put wheat flour, sugar, oats, cocoa and baking soda in a bowl and mix well.
Pour in the vanilla and oil, followed by the yogurt and mix well.
Add the sugar and mix well. Pour this batter into the greased and floured pan.
Bake at 170 degrees Celsius for 35 minutes till a tooth pick comes out clean.
Allow the brownie cake to cool down completely before cutting it into squares.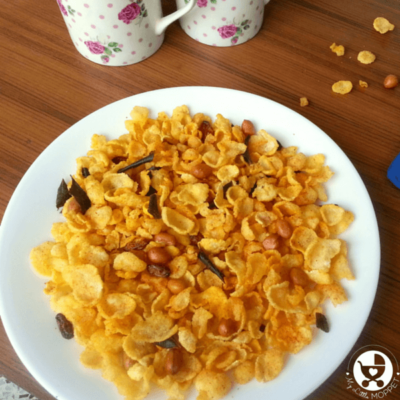 INGREDIENTS
1 cup Organic Maize Flakes
1 sprig curry leaves
2 tbsp peanuts
2 tbsp raisins
¼ tsp turmeric powder
1 tbsp powdered sugar
½ tsp red chilly powder
Salt to taste
Oil for deep frying
METHOD
Heat up enough oil in a deep pan. To check the temperature, drop one flake in the oil , if it pops up and expands within 30 seconds , the temperature is perfect.
Fry the maize flakes in small batches, stirring with a perforated ladle till they expand, become golden and crisp. Shake off the excess oil and place the fried flakes on absorbent kitchen paper.
In the same oil, fry the peanuts, curry leaves and raisins, one after the other. Drain on kitchen paper.
Transfer the fried maize flakes, curry leaves, peanuts and raisins in a mixing bowl. Sprinkle powdered sugar, salt, turmeric powder and red chilly powder over it. Toss the chivda, so that the flakes are evenly coated with all the spices but still retain their shape.
Taste the chivda and adjust the seasoning. Let it cool and then transfer it to an air tight container.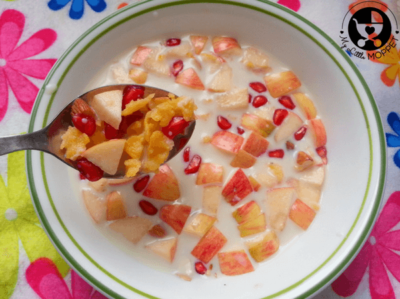 INGREDIENTS
½ cup 100% Organic Maize Flakes
½ cup boiled warm milk
1 tbsp honey or as per taste
½ cup chopped fruits of your choice
1 tbsp chopped nuts of your choice.
Pinch of Salt
METHOD
Soak the maize flakes in 1 cup water with a pinch of salt for 1 minute.
Squeeze to remove all water and place the flakes in a steamer. I have used an idli steamer but you can use any kind. Steam for 4-5 minutes.
In a mixing bowl, take warm milk. Add the steamed flakes followed by honey. Mix well.
Now add chopped fruits and nuts of your choice to it and stir through. I have used a mix of chopped apples, pomegranate seeds and chopped almonds.
Buy Organic Jaggery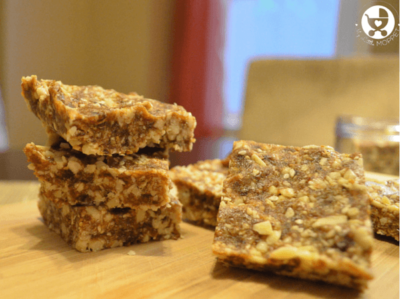 INGREDIENTS
¼ cup almonds
¼ cup peanuts
2 tbsp ghee
1 tsp fennel seeds
¼ tsp carom seeds
A pinch ginger powder
1 cup jaggery
METHOD
Roughly crush the almonds and peanuts separately in a mortar and pestle. Take care that you don't reduce it to a powder.
Crush the jaggery in mortal and pestle too.
Heat ghee in a pan and lower the flame. Add the crushed almonds and roast them gently. Now add the crushed peanuts and roast them very lightly.
Add carom seeds, fennel seeds and ginger powder. Stir well.
Turn off the flame and add the jaggery immediately. Mix thoroughly till all the ingredients are well combined.
Spread the mixture on a flat greased dish and let it cool. When set, cut it into bars and store in an air tight container. If stored well, these bars should last for weeks.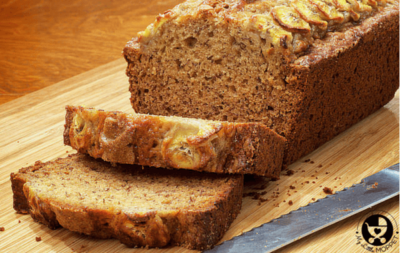 INGREDIENTS
2 cups of whole wheat
½ cup together almond slices and cashews
1 tsp baking powder
1 tsp baking soda (optional)
1 tsp salt
3-5 cardamoms
3 ripe bananas
1 cup jaggery
1 cup yogurt or buttermilk
½ cup cold butter
METHOD
Sieve all the dry ingredients together and mix them well.
Mash the bananas in a bowl.
Add the powered jaggery to the mashed banana and mix well.
Crumble the butter with your fingers into the banana jaggery mix and add yoghurt. Combine well.
Mix the dry and wet ingredients together and add the slivered almonds and cashew pieces.
Preheat the oven to 350 degree Celsius. Grease and flour a loaf pan.
Pour the batter into the greased loaf pan and bake for 1 hour. The baking time depends upon your oven, so keep checking in between to prevent it from burning.
The loaf is ready when a tooth pick inserted into it comes out clean. Cool the loaf before cutting and serving.
As you see, cooking with organic ingredients doesn't have to be boring – you can make anything, from breakfast to snacks to desserts! For more organic ingredients, you can check out Little Moppet Foods, where you can get baby food, health drinks, instant breakfasts and spices – all 100% natural and safe!
Follow Me On…
FACEBOOK | TWITTER | PINTEREST |elephant journal |INSTAGRAM
*All of my reviews are based on my own personal experiences with the brand/products. If it is a sponsored post, it is indicated. Most of the brands and products reviewed are what I have tried and tested and truly recommend! All Photographs are (C) Pratibha unless stated otherwise.*